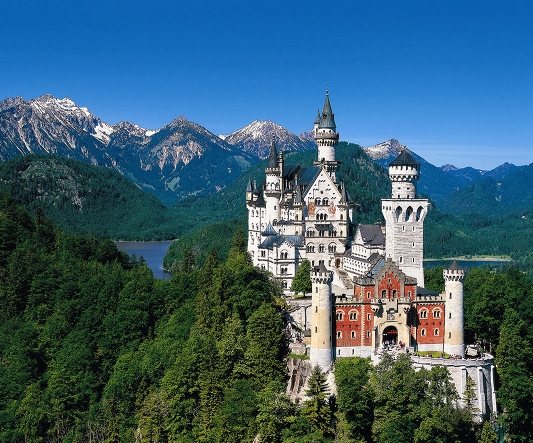 Please be sure to read through everything if possible to help avoid any confusion.Synopsis
The University is a private institution that harbors both human and non-human students within its campus. This is a place where impossible sciences and magics are both studied and practiced. The outside world save for a small town called Quarry (who hates the college and its students because any misfortune or disappearances brought to their town) know anything about what happens at the university. The town sheriff had the dean agree to implement a curfew to keep the students in and put the townsfolk at ease. This still doesn't stop magic users from picking fights with science students. Students who have fallen victim to a mad scientist's evil plans or were cursed/hexed or all around affected by the supernatural can also take regular classes within a relatively safe environment where as they would otherwise be left without an education since normal colleges of society would not be considered practical. Thus offering them the chance to a normal life even if the environment in which they will be studying in will be rather far from standard. (For any questions don't be afraid to ask.)
Story
Welcome to Fortwick University. A college dedicated to pseudo sciences. Many people don't know why its so prestigious considering the curriculum that it taught. Such a subject matter is neither taken seriously by the public at large nor would it seem to contain much promise for a high paying career. Yet there's always a thriving number of students attending. Anyone living in the neighboring city which is settled on the plains beyond the bottom of the ridge simply sees the university as an odd sight, and nothing more.
The only visible part of the university is that it really stands out is the fact that the campus is set on top of a mountain ridge. Behind it a sprawling forest, much of it being part of the campus. Seeing as it's marked as private property no one attending or working at the university is allowed within or around the campus/forest grounds. The original structure itself is said to be of an old castle or fort that was converted into a private school. The buildings on the campus range from old stone masonry work to modern buildings you would expect to see for a school making it clear that the college has expanded from the original framework over time; much of the original stonework is being used as its base.
Half way up the lone road to the campus is a small quarry town simply named Quarry. It was built before the city was founded but long after Fortwick was converted into an institution. The residents there seem to be the only people to have a idea of what's really going on within the campus grounds. They appear to disdain any conversation pertaining to Fortwick and are highly predudiced against helping anyone who drives through the town to get the the university. Unfortunately, anyone who wants to reach the school is forced to go through said Quarry town since the main road goes right through the center of town. And not everyone can fill up at the gas station in the city depending on which direction you are coming from.
Even the Quarry folk can only guess what the university is about because of how well the dean of Fortwick keeps what it harbors secret. Its a university that teaches both science and magic. There are teachers who cover the subjects of re-animation, nano-tech, genetics as well as ones who specialize in potions, incantations and hexes. Fortwick is so well protected both inside and out that no outside forces can interrupt such well guarded secrets from the outside world. However the institution is not without conflict. Students of science are always arguing with students of magic. A budding scientist who re-animates bodies is more than likely to find a nemesis in a necromancer in training; either with arguing which procedure is better or fighting over the limited *ahem* resources available to them.
Most of the student body appears to be human. Then again there is a rule that states for all humanoid beings who can pass off as human must do so unless it is stated otherwise. The point of the university is not just for non-normal students to learn how to blend into human society but for normal students not accustomed seeing otherworldly beings actually exist to better adjust to such fantasy being fact. Why don't all students already know what they are getting into when they begin attending you ask? Well, how would your parents (already privy to such knowledge) introduce you to things that have long been considered fiction? Sometimes its better to explain with the simple phrase 'seeing is believing'.
How did this all get started? The families who have encountered or were affected by sciences thought to be impossible or magic that shouldn't exist were the first to be invited to better understand what they did not know. Because people fear what they do not know and they try to destroy what they fear. The dean believes that all should be allowed to attend but the world is not quite ready. Instead he strives to educate younger generations in hopes that some day the divide between fantasy and science will blur and as a result, accepted.
Code: Select all


[b]Character Skeletons[/b]


[b]Name:[/b] (Straight forward. Nicknames are optional)
[b]Age:[/b] (How old? Average age would be between 18 to 28 years
[b]Race:[/b] (Human, Humanoid, or Non-human. Please state both race and body type.)
[b]Height:[/b] (Obvious)
[b]Weight:[/b] (Obvious)
[b]Curse/ailment:[/b] (Recently bitten? Cursed by a witch? Possessed? If you said yes to any of these you are required to take classes related to the curse or ailment. You can't take any other classes until you've attended Lycanthropic studies 101, Beginning and intermediate curses or Demonology. There are also support groups and counseling available to both recent and/or ongoing curses/ailments.
[b]Special Needs:[/b] (Not just for humans and non-humans with mental handicaps but ones with extra physical requirements. The more [b]severe[/b] cases are assigned medical bracelets similar to "allergy to penicillin" or "diabetic" patients. Usually these are also given to cursed students as well. ie someone who is normally fit ends up becoming overweight within seconds if they act vain. It can also be for students who are harboring a demonic entity within themselves but can't be exercised to cure their ailment. Anything that would cause their bodies to drastically physically change or risk harm to either themselves or others are required to wear them. Werewolves will most likely need to wear them depending on the type of lycanthropy they are suffering from. Needing blood does not count as a special need but requiring weekly spinal fluid supplements do. If you still have questions with this don't be afraid to message me.)
[b]Major:[/b] (Doesn't have to be related to the career they will be pursuing. Only one Major necessary. At most the more bookworm type students can have two majors and two minors. Types of Major/minor examples: Cryptozoology, culinary, alchemy, biomechanics, necromancy. They can be normal and/or magic/mad science related)
[b]Career:[/b] (What they will end up becoming or at least trying to achieve. Can be different from what major they have though it would make sense to major in something like marine studies if you want to be a marine biologist. Or cryptobotany if you want to study "exotic" plants. Think Audry 2 from little shop of horrors type plants)
New or Returning student: (Have they been here before? For how long? Do they practically live here or does stepping through the classroom doors put them through culture shock)
[b]Appearance:[/b] (What do they look like? If they are humanoid/non-human what do they wear to keep themselves concealed?)
[b]Weapons:[/b] (Its highly looked down upon to bring weapons into a school. It doesn't mean that they can't be snuck in or kept at a place in Saltwash city.
[b]Personality:[/b] (What are they like?)
[b]History:[/b] (What brought them here? How did they get word of Fortwick? Were they invited, did they already know about it through parents, other means, or did they get admitted?)



Possible Classes/Careers
For those who aren't sure what they want to be, you can be a:
~Hunter: They are normally thought to hunt down the supernatural but here they are trained to be security and only to maintain order. Not eradicate half of the student body. Taking down a humanoid/non-human without a strong cause as to why will make them liable to expulsion.
~Mad Scientist: Either through genetics, robotics, living/dead tissue or all of the above. They use science to build and manipulate whatever they can get their hands on. ie, a student took much interest in trying to replicate what Dr. Moreau tried to do by manipulating organisms through vivisection, but also injections. These students are only allowed to practice on animals or cadavers. Testing on live subjects is against school policy and they will likely be failed and forced to retake the course or suspended.
~Necromancer: Bringing back the dead isn't against the rules. Using the dead to perform tricks or attack other students however...
~Cryptozoologist: Since everything that you were told as a child is actually real. This job became much more valid.
~Witch/Mage: Sure you won't be able to cast spells in the middle of a busy street but there are places away from the normal world that finds a great need for them.
~Herbologist/botanist: They don't just deal with flowers. Sometimes they are needed to keep plants from eating people. They know what to do when a creeping vine just ate Fido and are slithering their tendrils towards you for their main course.
~Historian: Vampires usually end up in this field due to their vast "first hand" knowledge of past events. Don't take my word for it ask Nosferatu. He's the history teacher.
~Exotic animal trainer: Not everyone can get a chimera to roll over or a dragon to play dead, but anyone with a big enough pair will go this route. The people who choose this career tend not to make it to retirement.
.:[Rules]:.

~No godmodding This is when people take control without another's permission. Please don't do this unless you have permission from the other character and they agree.
~Keep it relatively PG-13. Don't mind relationships. I don't mind occasional violence. But there has to be reason behind it. I don't want mindless swearing or emo characters taking pot shots at anyone they look at. And if you want more than just kissing, take it to the PMs.
~Limit the cussing. I've already covered it but I will say it again. If it is appropriate for the moment or it's the characters personality, anything to improve the story telling then I'll buy it. Just don't make it a f***ing habit to f***ing curse in every f***ing sentence.
~This is a semi-literate RP, I expect at least 200 words. Its not too much to ask for. One to two paragraphs that will leave space open for other character to respond or interact with keeps the RP moving. Try not to have your character perform "isolated" actions unless you are looking for a way to wiggle into interacting with other characters already engaged. ie, two characters are in a heated argument. Your character acknowledges the possibility of a fight but prefers to avoid stepping in until a punch is thrown. If the fight doesn't occur then your character is free to move to another area without risking being "left behind" or ignored by the other players.
~Be committed, I want a post at least every day, if you fall behind or will be away for a few days please let me and the others know. That way I don't feel like you've just got bored and jumped ship.
~If I am unable to post a notice or respond for a few days myself I will assign one or more moderators to fill in for me. So please respect, whoever I assign but don't be afraid to message me if they are abusing their priviledges. I know how it feels to be stuck with a power drunk mod.
~I am the Master of the content that I post here. What I say goes. Please don't replicate this anywhere else as I WILL be publishing stories based on the content that I will be posting here. And no, I will not be using any characters or content that is not developed by me in the book. Your ideas and characters are yours to own. I have more than enough ideas and I abhor the thought of taking anything from others without asking for permission first!
Arcs are bundles of posts that you can organize on your own. They're useful for telling a story that might span long periods of time or space.
There are no arcs in this roleplay.
There are no quests in this roleplay.
Here's the current leaderboard.
There are no groups in this roleplay!
Welcome home, Promethean. Here, you can manage your universe.
Arcs are bundles of posts from any location, allowing you to easily capture sub-plots which might be spread out across multiple locations.
You can create Quests with various rewards, encouraging your players to engage with specific plot lines.
Settings are the backdrop for the characters in your universe, giving meaning and context to their existence. By creating a number of well-written locations, you can organize your universe into areas and regions.
Navigation
While not required, locations can be organized onto a map. More information soon!
There are no groups in this roleplay!
By creating Collectibles, you can reward your players with unique items that accentuate their character sheets.
Once an Item has been created, it can be spawned in the IC using /spawn Item Name (case-sensitive, as usual) — this can be followed with /take Item Name to retrieve the item into the current character's inventory.
Give your Universe life by adding a Mob, which are auto-replenishing NPCs your players can interact with. Useful for some quick hack-and-slash fun!
Mobs can be automated spawns, like rats and bats, or full-on NPCs complete with conversation menus. Use them to enhance your player experience!
Current Mobs
No mobs have been created yet.
Locations where Mobs and Items might appear.
You can schedule events for your players to create notifications and schedule times for everyone to plan around.
Add and remove other people from your Universe.
The Forge
Use your INK to craft new artifacts in Welcome to Fortwick University. Once created, Items cannot be changed, but they can be bought and sold in the marketplace.
Notable Items
No items have been created yet!
The Market
Buy, sell, and even craft your own items in this universe.
Market Data

Market conditions are unknown. Use caution when trading.

Quick Buy (Items Most Recently Listed for Sale)
The place where magic happens!...and forbidden science is theorized. This is where both human students and not so human students take classes, roam the halls and cause mischief.
This town is nestled half way up the mountain ridge with the shadow of Forwick looming over it. Its a small but hard working quarry town and the folks here are not too kind to the college students.
Non-canon fodder. Want to RP something that you don't want to be officially apart of the regular roleplay? Have ideas that you want to put up for others to read and possibly RP? This is the place to go.
This is where the non-standard curriculum is taught. All of which takes place in the older part of Fortwick. If you are sewing together a patchwork golem or mixing potions you will likely be in the lower areas where much of the stonework can be seen.
These buildings look more like proper classrooms with lecture halls and the more standard lab rooms look completely normal.
The only city within miles of Fortwick. This is where students live if they don't want to be on campus as it has a grocery store, gas station a movie theater, all the trappings of a "normal" city.
The forest behind and around Fortwick itself. Because there are guidelines and rules to follow here, new students are not allowed in or around the forest, especially at night.
Its an arcade that doesn't appear out of the ordinary on the outside. Only Fortwick students and/or humanoids/non-humans are allowed in. Its the only safe place in the city for supernatural types to commune openly with each other about their conditions.
Discussions
Most recent OOC posts in Welcome to Fortwick University