---
---
"'I,' she says, 'am always stuck. I am always stuck between giving people everything because I am dying to create meaningful relationships, and giving them nothing at all because then if they leave, at least I'll be left whole.'"
— S.Z.
---
---
Name:
Katherine Juliette Arnault

Nicknames:
Kat, Kitty

Age:
19

Gender:
Female

Birth Date:
September 10

Sign:
Virgo

Sexuality:
Heterosexual

Ethnicity:
75% French, 25% English

Major:
Art Therapy
---
---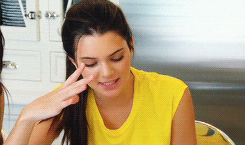 Childhood/Family Life:
Katherine is the only child of Bernard Arnault and Adeline Leonard. Her parents were married for twelve years, and faithful to each other for only one of them. Well, at least that applies to her mother, though as time passed, her father became no better. The two of them really did love each other when they were dating, but they moved too fast, and after getting married, Adeline began to realize that Bernard could not be the doting husband that she wanted him to be. He was the CEO of LMVH, a French multinational luxury goods conglomerate which owns many major labels in areas such as wines and spirits, watches and jewelry, perfumes and cosmetics, fashion and leather goods and specialist retailing. Céline, Dior, Fendi, Louis Vuitton, Marc Jacobs, Bulgari, Sephora, Belvedere and Hennessy are just a few of the many brands that his company owns. To put it simply, Bernard is an extremely successful businessman who has created a vast fortune for his family, but it came at a price, and that price was that he was often overwhelming busy for work. He would be in France for sometimes a month at a time, and Adeline just wasn't prepared to settle down with being a housewife to a nearly non-existent lover. It wasn't like she was an actual housewife, in terms of the stereotypical "taking care of the family at home" thing. She had a full-time nanny on hand to raise Katherine, and a slew of housekeepers and chefs to keep their household functioning. She was really just an all-grown-up heiress who spent her days throwing charity events and cocktail parties, and secretly seeking new potential husbands, while her actual one was away.

The turmoil in her parents' relationship should have been obvious, even for a girl who was, and still, fits the label of "oblivious" most of the time, but Katherine still vows that she never saw the divorce coming. She was only ten years old at the time, and finding out that her father had an affair was absolutely shocking to her, especially since she was in the dark about her mother's various affairs over the years. What didn't help was her mother being in her ear, spinning the situation to seem as if Bernard had been the only unfaithful parent, and that he ruined a perfect family. Sadly, Katherine's mother wasn't above that level, and for the next few years, she drilled it into Katherine's head that her father wasn't a true father or husband, and that he had taken some home wrecking-whore and her child as family, while kicking Adeline and her to the curb. This, of course, was not the case, and you'd know it if you looked at the incredible size of the check that Bernard wrote to keep Adeline from spreading news of the affair to anyone other than their daughter. What also wasn't true, was Adeline's insistence that Bernard didn't want anything to do with her. He had tried to get at least partial custody, but Adeline refused, seeing her daughter as the last piece of leverage over the man who had the audacity to cheat on her (regardless of her doing the same for years).

Katherine spent another four years with little contact with her father, and then, in an unsurprising twist, her mother moved on. Not only from Bernard, since it was clear to a lot of people that she moved on while they were still married, but from Katherine too. She didn't ditch her daughter on the side of the road or anything that dramatic, but in an emotional sense, she kind of did. She began dating a man who was nearly half her age, and she didn't want a bratty teenager, especially one facing mental health issues, dragging her down. Now that Katherine was no longer a pawn she could use against Bernard, she wanted to get rid of her. Make her Bernard's problem, in a sense, and so she insisted that Katherine move to California with her father. Kat didn't want to go, because for one, she loved Manhattan, and two, she despised her step-family despite barely knowing them, but her mother insisted, and off she went. Four years in, and the only good thing she thinks that truly came out of her moving to California was her modelling career taking off, which is something she knows she owes credit to her father for. At the same time, along with the modeling career came a new jump start to her eating disorder, that she had begun to struggle with during her early teenage years. Her father was surprisingly much more perceptive to this than her mother was, and sought out enough outside help to a point where Katherine eventually took control of her health once more. Had she not been able to, there was no way that she would have graduated high school, nonetheless move on to attend college, but she did, and that in itself is something that she is tremendously proud of. After graduating high school, she spent the summer before college in New York, and since then, her father and stepmother have relocated to New York, so that's where she now stays on school breaks. Her relationship with her mother is still very weak, but it's not like she appreciates her father as much as she should anyway, especially when he was a major force encouraging her to attend Fulton.
---
---
Quirks//Habits//Oddities:
She's extremely picky about what she eats/who prepares her food | She's a light sleeper | She gets anxious easily, and tends to isolate herself when anxious | It's very easy to get her to cry (any remotely-sad movie will do the trick)

Good personality traits:
Exuberant, Passionate, Fun-Loving, Creative

Bad personality traits:
Shallow, Emotional, Dramatic, Impatient

Personality:
There's a reason for why growing up and still today, Katherine tends to attract friends that remain close and true to her. She's lovable in the sense that she's outgoing, fun, and energetic. Normally, she has a lively vibe to her, gets excited over the little things, and is good at cheering people up or acting as a buffer between two people who normally wouldn't get along very well. She's easy to have fun around and possess a vibe that seems to lighten tense moods. She's definitely talkative, especially when it comes to things that she's passionate about, and though her tendency to be impulsive doesn't make her the most qualified advice-giver, she certainly tries to help her friends when they have problems. Maybe it's because she often comes off as naive or even innocent, but those who are close with her would definitely describe her as being sweet, typically well-intended, and a genuine and loyal friend.

A flaw that's definitely worth nothing, however, is how easily influenced Katherine can be. There are certain values and desires that she'll stand by until the end, and that's apparent in the sense that she becomes almost immature, in the respect of being unwilling to compromise on certain things. However, more frequently, it takes just a little bit of pushing from someone she trusts to have her completely on their side, no matter what the issue at hand is. This malleability at least somewhat stems from her being insecure about her own intelligence. Growing up, being "dumb" wasn't something she ever minded, mostly because she knew that it didn't really have any consequences. Her father's name was enough to eliminate the possibility of her being expelled from her private school, due to bad grades, and no one at home ever really pushed her to do better in school, so she just accepted the fact that she wasn't as bright as other students.

Drama and gossip are fun when she's not the target of it, and are things that Katherine definitely enjoys witnessing. However, when it comes back to bite her, Katherine proves to be much more self-conscious and sensitive than she acts. She over thinks most things and is the type of person who will lay in bed for hours thinking about things or call her friends at three in the morning sobbing. She's not only emotionally needy, but materialistically as well. She tends to be very shallow when it comes to judging people and determining their worth and the first standard would be money. Her high standards and the fact that she's extremely conscious about her appearance, especially the idea of actually getting naked in front of anyone, have led to her maintaining her status as a virgin. Because of this, talking about possible hookups is something that she rarely engages in, because she's embarrassed that she hasn't done much in terms of that, but at the same time, she isn't ready to face the root of the problem and acknowledge that she's not some hideous looking, overweight monster that she somehow needs to see in the mirror.

From a young age, Katherine found that she had a passion for the visual arts. As a child, she showed exemplary skills in painting, and she's continued that throughout her life. In her opinion, it's the only thing that she has ever actually been good at, and that's the only reason for why she has stuck with it. Really, though, she does have a passion for it, and it's often one of the few healthy outlets that she has for negative feelings in her life.

Greatest joys in life:
Money and material items, painting, alcohol (vodka is her guilty pleasure), her friends/sorority sisters

Greatest fears:
It's hard to believe, but she genuinely does fear that she'll amount to nothing and will never truly be good at something or accomplish anything on her own. Suffocating would be the worst way to die, in her opinion, so situations related to that freak her out. Being a "normal person" financially, or being cut off from her father's fortune is definitely a fear of hers, and she despises bees/yellow jackets.

Life philosophy:
"The poison leaves bit by bit, not all at once. Be patient. You are healing."
— Yasmin Mogahed
---
---
❤Yoga
❤Christmas scents
❤Tropical vacations
❤Hand sanitizer
❤Candles
❤Nicki Minaj
❤Manhattan
❤Disney World
✘Fast food
✘Horror movies
✘Suspense
✘Waiting for anything
✘Bugs
✘Long flights
✘Game shows
✘Bananas
---
---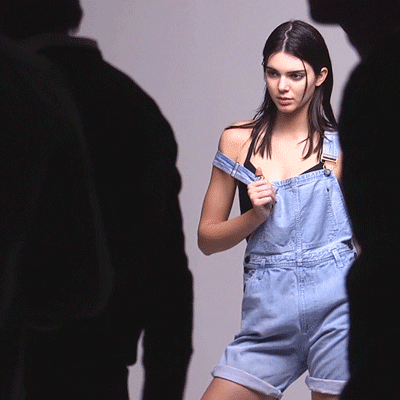 Thoughts on Greek Life:
Surprisingly, Katherine had originally been intimidated by the thought of joining Greek life. While it was never really apparent to outsiders, she was always very insecure about herself, and as a senior in high school, she became really worked up over whether or not any of the sororities would actually accept her. However much it intimidated her, though, that part of Katherine that was drawn to the social life and being on top of the social ladder made it unquestionable that she would at least try to assimilate into Greek life. Luckily for her, she found her way and her confidence kicked in once pledge week began. She's extremely pleased with herself for following through with it, and couldn't imagine herself as anything other than an Alpha. In her mind, it's just a fact that the Alphas are the best in every regard. It simply would have been embarrassing for her to join any other sorority.

Plans for after college:
Most likely, she'll move back to New York and get a job working in graphic design or in the marketing field, at one of the branches of LMVH.
---
---
Build:
5'10, 123 lbs

Hair Colour:
Brown

Eye Colour:
Brown

Distinguishing Marks:
Her ears are pierced 2x each.

Style:
Her fashion sense is pretty diverse, especially when counting photo shoots that she's done. She's walked down the runway in sheer tops where her breasts are completely visible, she's had her hair temporarily dyed pink, she's worn the most elegant of gowns, down to the sexiest of lingerie. It all depends where she's going, and who she wants to impress. With that being said, on a normal day at school, it isn't beyond her to wear skinny jeans and a crop top, or a cute dress. She doesn't like to over do it, but luckily, with her stature and appearance, she seems to be able to rock even the most casual of outfits.