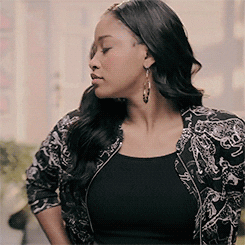 Full Name


Jada Diamond Johnson



Nickname


J



Nationality


USA



Ethnicity


African American



Date of Birth


September 1st



Age


18

---
Intimate Personal Information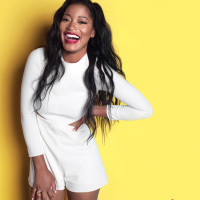 Sexual Orientation


Heterosexual



Relationship History




"Child, let me tell you right now, relationships are overrated at our age! Please, I was one of those dumb girls when I was sixteen, thinking I was dating the man who'd end up being my husband and baby daddy, and boy, was I wrong. Maybe him cheating on me with my cousin was a big reason why I'm so turned off from the idea of investing myself in that shit anymore, but we're young, and I'm just trying to have fun right now!"





Current Relationship Status


Single



Virgin?


No

---
Physical Appearance



Skin Tone


Brown



Height


5'6



Weight


130 lbs



Hair


She prides herself in taking care of her raven colored hair, and she hates overusing products, but her hair is naturally difficult, so she does have to use a relaxer every now and then to keep it at the artificially straight look that she likes. She's not ashamed of her curls, but it's simply more manageable in this state.



Eyes


Brown



Tattoos and Piercings


Her ears are pierced, and her nose is pierced. She has five tattoos: 1, 2, 3, 4, 5.



Fashion Sense


You can describe J's style in a lot of different ways... edgy, chic, urban, daring, classy... it just depends on the day and the mood. She likes to make a statement, isn't afraid to show skin, and just dresses with her own comfort and likes in mind.



Overall Attractiveness


Look, this is the real world, so her level of attractiveness depends on who you ask. In a world where European features automatically make you more conventionally attractive that the most lusted over dark skin girl, girls like J are already put at a disadvantage. To those who look beyond that, she's a very attractive girl, probably scoring an 8 or 9 out of 10 on the hot scale. She has a great body, a pretty face, and a sense of fashion that's always on point.

---
Disposition
Good Personality Traits


Loyal, Intelligent, Determined, Generous, Caring



Bad Personality Traits


Vindictive, Intimidating, Guarded, Sensitive, Defensive



Personality


Confident. It's the word that Jada would be most likely to use if she was asked to describe herself in one word. She is confident, there's no doubting that. It's not a show, not something rooted in securities, and not something that's really cockiness in disguise. No, J is one of the few teenagers out there, who for the most part, is comfortable in her own skin. She went through that phase of feeling awkward, praying she was light skinned, hating her body and herself in general, when she was in middle school, so it's not like she was exempt from it. Today, she feels like she is who she is, and if you don't like it, you don't need to talk to her. She gets good grades, has friends, has goals, and knows that she's going to achieve them. She doesn't care about your opinion, at least if you aren't someone who's in her close group of friends.

With her friends, J is a softer version of herself. She's still lively and fun, someone that you just can't have a bad time partying with, but she is far less intimidating. Her guards aren't up, which means that she isn't on the defensive end, always trying to analyze people's comments, their tones, their looks. When she's in that mood, she can be hard to be around, because you just know that you're not getting anywhere with her. If she feels at all threatened or vulnerable, those walls will shoot up as a mechanism of self-defense. She doesn't want anyone to hurt her true feelings, so she'll lock those away and go on the attack. Go ahead and call her an angry black woman, but it's not true. She's not angry and defensive all of the time, but being in a school that's predominantly white, and predominantly wealthy and entitled, with many having a mindset that a black family doesn't belong in Beverly Hills, you can't blame her for being like that with peers she doesn't know very well. She lets people in, but just not that easily.



Strengths


She's a strong public speaker and she's very driven. She can hold her liquor well, and is the kind of person who, even when extremely intoxicated, is still responsible enough to get home in one piece.



Weaknesses


She struggles with letting things go. She's definitely one to hold a grudge, and if you screw her over once, she will find it very hard to trust you again. Other than her personality weaknesses, she has such a weakness for junk food, and always stays up way too late for her own good.

---
Goals
Short Term Goals


Graduate!!!



Long Term Goals


She thinks that she wants to go into the movie industry, somehow. Be it actually acting, or the behind the scenes stuff of producing and directing, she's not quite sure yet.



Aspirations


She's not one of those people who are super passionate about a certain hobby or talent, but if nothing else, she knows she wants to be happy. She never wants to feel stuck in some dead end job or relationship.

---
Childhood
Hometown


Beverly Hills, California



Upbringing


Jada is the second and youngest child of Robert L. Johnson and Sheila Crump Johnson. Sheila is an American businesswoman, co-founder of BET, CEO of Salamander Hotels and Resorts, and the first black American female billionaire. Robert Louis Johnson is an American businessman, media magnate, executive, philanthropist and investor, and with his wife, also co-founder BET. Aside from Jada, the couple have one son together, Brett, who's twenty six years old. In 2002, when J was only five years old, her parents divorced. Her mother moved out of the family's Beverly Hills house, and Jada remained there with her father and brother. Their mother ended up moving to New York, and the only reason why she didn't take the kids with her was because she and Robert divorced on good terms. She knew that it was better for the children if they remained in their school and kept those friendships in tact, so she flew back and forth every weekend to be with them. Shelia remarried three years later, and from then on, her parents' relationship seemed to grow weaker and weaker. Robert felt like it was disrespectful for another father figure to be in her and Brett's lives when he was a perfectly good father, so Sheila's new husband was basically banned from being around the kids. Clearly, that made it difficult for the kids to spend much time with their mother as they grew older, but to this day, Jada still feels like she's close with her mother. Their relationship is definitely different from that of a typical mother-daughter who get to see each other everyday, but the Facetime all of the time, and that's fine with her.

While her family dynamics weren't always on point, Jada would say that her childhood was fulfilling. She was always a happy kid, and that only changed slightly when she hit her teenage years. She experienced that typical teenage angst, coupled with realizing that she lived in a community that judged her for her skin color. It was something she was blissfully ignorant to before, as a child, but when she realized that the cool girls all looked a certain way and she didn't... well, it bothered her. It was a phase that eventually led to her ending it as a more confident and comfortable girl, but during it, she felt like hell. Just as she was coming out of that and starting high school, her father seemed to suddenly want to start dating again. It wasn't until her junior year that it got serious, and he proposed to her now stepmother, Faith. This summer, Faith and her two children moved in, and definitely left J wishing she was living with her mom. And unlike a lot of the kids who she goes to school with, no matter how wealthy she is or that she's eighteen now, she's still forced to listen to her parents. There's no moving out for her until she finishes high school.



Childhood Idol/Hero


Her mom, Kim Possible, Beyonce



Dream Job


Undecided



Education


She has attended Hollywood High School since freshman year. Before that, she was enrolled at Buckley School, a private preparatory school located in Sherman Oaks, California.



Social Class


Upper Class

---
Present Day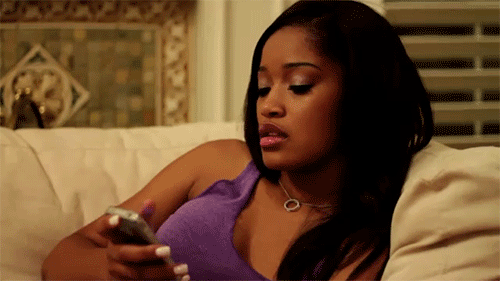 Household


She currently lives with her father, stepmother, stepbrother, and stepsister.



Pets


If she had it her way, she'd be pet free. When her dad got remarried, her new step siblings brought their dog, Daisy, and she has vowed to end its life many times.



Occupation


Student



Residence


Her home is a ten minute drive from her high school.



Transportation


She drives a white Range Rover.

---

Family

• Relation to this Person (Mother, Father, Brother, Sister, ect.)
• Relationship with this Person

---
Pastimes
Hobbies


She sings in her church's choir and loves baking, shopping, laying out by the pool, and hanging with her friends.



Musical Instruments


She can play the piano.



Sports


She doesn't play any sports at school but will play tennis recreationally with her family.

---
Habits



Spending Habits


She's a smart spender, but she has enough money where she doesn't need to be stingy.



Drinks


Yes, too much if you ask her family.



Smokes


Weed & hookah



Other Drugs


A little bit of coke now and then never killed anyone, right?

---
Miscellaneous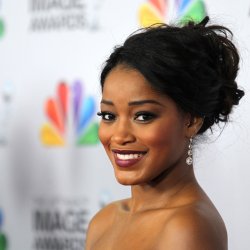 Likes


Music, the beach, her friends, top shelf liquor, parties, vacationing, New York City, the smell of the ocean, warm weather, chocolate, junk food, baking



Dislikes


Racism, cartoons like Family Guy, cold weather, getting bad grades, BET since her mother sold it, watching football, peanuts, pork, airports



Favorite Color


Black



Least Favorite Color


Green



Favorite Music Genre


Hip Hop



Favorite Food


Pizza

---
Hollywood High School
How has senior been for you thus far?


"It's going as expected. Nothing horrible has happened, but I'm not having the best year of my life either. Just average, but I've gotta step it up a notch now."



What are you most looking forward to this year?


"Getting the fuck outta here, if I'm being really honest with you. You can only go to so many house parties at the same houses before the thrill of being a teenager in Beverly Hills starts to wear off. Prom should be fun, though. I went last year, but there's nothing like going when it's your prom."



How do you feel about Spirit Week? Which is your favorite day?





Group/Clique


She's an Animal, and completely happy with her place on the ladder. She feels so comfortable here that she can't imagine herself anywhere else. It takes a certain type of person to be a nerd, just like it takes a certain type of person to be a prep, or a hipster, or a wannabe... and she's just not any of that. Animals may not be regarded in the best light all of the time, but she doesn't mind it. She'd rather be on the B-list, having fun and living her life, than dealing with all of the stuffy people of the A-list.



Are you a part of any clubs or sports?


None



Your current GPA


3.6



Schedule


Pd. 1 - French IV Honors
Pd. 2 - Marketing II
Pd. 3 - English 12 Honors
Pd. 4 - AP US Government and Politics
Pd. 5 - AP Environmental Science
Pd. 6 - Ceramics II
Pd. 7 - Precalculus BC Honors
Pd. 8 - Physical Education
Pd. 9 - Lunch

---
Out of Character




Username


Sophiex



Timezone


Reppin' the east coast ;D



How Often Do You Post


3x a week