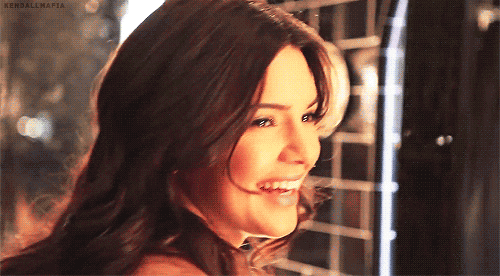 ---
General Personal Information


Full Name
Katherine Victoria Quinn

Nickname(s)
Kat

Nationality
American

Ethnicity
French

Date of Birth
September 23rd

Age
17

Zodiac Sign
Libra

---
Intimate Personal Information


Sexual Orientation
Heterosexual

Relationship History


Current Relationship Status
Single

Virgin?
Yes

---
Physical Appearance


Skin Tone
White, usually suntanned

Height
5'10

Weight
120 lbs
Katherine is medically considered to be underweight for her height. She is very thin, although she doesn't see herself that way, and has a body weight that most girls envy. She is, however, self-conscious over the fact that she doesn't feel curvy enough in certain areas, specifically her chest.

Hair
She has naturally brown hair that falls somewhere near her chest.

Eyes
She has brown eyes and does need glasses, but usually wears contacts when she isn't at home.

Distinguishing Marks
N/A

Physical Disabilities
N/A

Tattoos and Piercings
Her ears are pierced 2x each.

Fashion Sense
Her fashion sense is pretty diverse, especially when counting photo shoots that she's done. She's walked down the runway in sheer tops where her breasts are completely visible, she's had her hair temporarily dyed pink, she's worn the most elegant of gowns, down to the sexiest of lingerie. It all depends where she's going, and who she wants to impress.

Overall Attractiveness

---
Disposition


Good Personality Traits
Exuberant, Passionate, Fun-Loving

Bad Personality Traits
Shallow, Emotional, Dramatic, Catty

Personality
Katherine's most positive characteristic is probably her exuberance. She is bubbly, fun and lively and always seems to be bursting with energy. It allows her to be a fun person to be around at parties, or simply just hanging out and watching a movie. She's talkative, passionate and emotional. Katherine has never had to prioritize hard work - either employment-wise or in school - since she has always had her money and family name to fall back on, so she tends to focus that energy on her social life. Although she does well to maintain an image of being a cheerful party girl, she really doesn't enjoy going to many of the events that she frequents. Nights out with her girlfriends are always fun and she does like dressing up (or at least shopping for clothes to wear to the events), but being surrounded by a bunch of people that she doesn't care to know isn't enticing to her. She really has no desire to meet new people or make new friends since she's content with her social standing as it is. Like most girls at HHS, Katherine belongs to a clique and very rarely strays away from it. She isn't naturally mean-spirited or malicious, but she isn't innocent of judging people and participating in nasty gossip either. In some respects, she may be viewed as a follower but in reality, it's more of naivete. She's very trusting when it comes to things that her close friends say, so if she's told that a classmate is a bitch, she'll outcast that person without considering that the information may be false. A lot of the time, things just don't "click" for her. She lacks a filter and will often say things that are offensive without realizing that they actually are.

Drama and gossip are fun when she's not the target of it, but when it comes back to bite her, Katherine proves to be much more self-conscious and sensitive than she acts. She over thinks most things and is the type of person who will lay in bed for hours thinking about things or call her friends at three in the morning sobbing. She's not only emotionally needy, but materialistically as well. She tends to be very shallow when it comes to judging people and determining their worth and the first standard would be money. It's a narrow-minded and arrogant way of thinking, but she would never even consider dating a guy who wasn't of equal status of her. Katherine can be careless and selfish, high maintenance and dramatic, but most teenage girls are, right?

Nevertheless, she is unfortunately unique from most people in terms of having an eating disorder. It's something that she has struggled with for years and luckily, during the summer before her junior year, she was forced into treatment and really got a grasp on it. Since then, she's grown to maintain a healthy lifestyle. It's something that she thinks that she'll always have to live with, and there are definitely days where she falls back into those urges, but for the most part, she thinks that she's got a grasp on the illness. It's not something that affects her daily life at the moment, so her doctors consider her to be in "remission".

Strengths


Weaknesses


Mental or Behavioral Disabilities
She is in remission from an eating disorder, and was diagnosed with ADHD at a young age. She's not being treated for either at the moment, as neither of them are as bad as they were in the past, but it's apparent that she struggles to focus during school. It's just something she's used to at this point.

Life Philosophy

---



Goals



• Short Term Goals (Things he/she want to achieve or do within 2015-2016)


• Long Term Goals (Things he/she want to achieve years from now)


• Aspirations (What does he/she dream of doing)

---
Childhood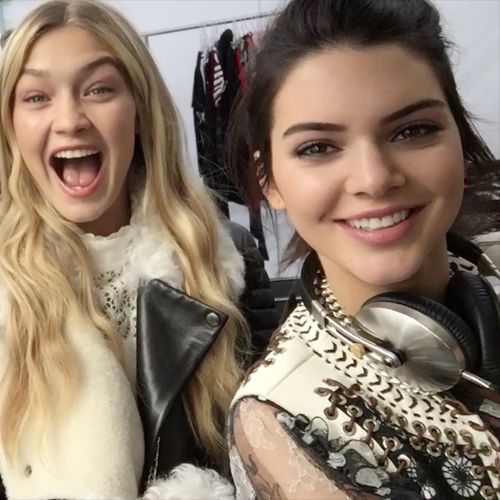 Hometown
Beverly Hills, CA

Upbringing
Katherine is the fifth and last child of Alexandre Quinn (56) and Adeline Lowe (49). Alexandre is a French real estate mogul, owning various hotel chains and coveted properties across the globe. Although he made his own name from this part of his business-life, after his father passed away a couple of months back, he inherited LMVH, his extensive array of luxury product lines. These include designer brands such as Louis Vuitton, Dior and Marc Jacob, as well as wine and spirit brands like Hennessy and Belvedere Vodka. It was a huge financial boost for Alexandre, who was already a billionaire before, but is now listed as one of the wealthiest men in the world. Although Adeline has never worked a day in her life, she too has her fair share of financial stakes. Her parents own a petrochemicals company in the middle east and she will eventually co-own the company with her two brothers.

The couple was married for eleven years but divorced months after Katherine's birth. It had been discovered that Adeline was having an affair with Alexandre's business partner and once she was confronted with the truth, she chose him over her husband. It shouldn't have been much of a surprise, considering that Adeline had been married twice before Andre, but after eleven years, he thought that that flighty, never-settling girl in his wife was gone. Although she seemed to be okay with abandoning her family, she was not ready to leave her husband's massive wealth behind too, without a fight. She had no need for the money, really. Not only was she a Dartmouth graduate and the heir to her father's massive petrochemicals company, but she was now in a relationship with a man nearly equally as wealthy as her own husband. Regardless, a nasty divorce occurred and Adeline went over five years without ever attempting to see her children again. Even when she did eventually return, her visits were sporadic and short. She was tired of being tied down to the family life and although Katherine's siblings knew their mother enough to realize that she was gone, Katherine had never known her. Her absence wasn't horrible because she had never known anything else.

Her four older siblings, Emily (27), Christopher (27), John (24) and Jenna (23), have all moved out of the Beverly Hills home that Katherine resides in, leaving her, in some ways, as an only child. Although they don't reside together, Katherine is close with her siblings, but in a different way with each. After their mother basically abandoned them, Alexandre was left with two preteens, two children and one infant. He hired more than enough help but the biggest maternal figure that Katherine grew up with was Emily. She was ten years older than her but was more mature than most kids her age and was always the one to nurture and guide Katherine through life. Their relationship is a stark contrast to Katherine's with Jenna, who she sees more as a friend than parent. Jenna is Katherine's go-to girl when it comes to needing help with things that she knows she shouldn't be doing. Whether it's getting alcohol, convincing her dad that she has to go to Paris with her friends, or skipping school, Jenna's the one who will help her. She has fairly weak relationships with both of her brothers, only because she never spent much time with them. Both of the boys were accepted to a private boarding school in Connecticut that their father was an alumni of, and as soon as they graduated from their, they moved off to college.

Katherine's mother, Adeline, ended up marrying the man she was having an affair with. Although he is her stepfather, Katherine has only met him once and has absolutely no intentions of ever forming any relationship with him. Like her mother, her father also moved on. He dated several women over the past sixteen years but recently married a 26-year-old model, Ashley. The girl is old enough to be her sister, and is in fact, actually younger than two of her own siblings, so Katherine refuses to recognize her as any type of 'stepmother'. Their relationship is weak at best and volatile at worst. The tension present between her and her stepmother has only added to the dysfunction in her relationship with her father. He had always been more interested in work and his reputation than his family, and especially by the time that Katherine came around, he already had four beautiful children to show off to the world. They never really clicked and still haven't to this day, but it doesn't make much of a difference considering that they usually only see each other for a few minutes a day, if that.

Childhood Idol/Hero
She had a Minnie Mouse obsession as a kid and loved Lizzie McGuire.

Dream Job
A housewife, but a Beverly Hills version of a housewife where the only real responsibility is to go shopping with your fellow housewives, attend yoga sessions every morning, and maybe pick your kid up from school if it coincides with you spa schedule.

Pets
None

Education
Sierra Canyon School (Grades PK-8)
Hollywood High School (Grades 9-Current)


Social Class
Upper Class

---



Present Day



• Household (Who does he/she live with?)


• Pets


• Occupation


• Residence


Transportation
Kat failed her driver's test last month, so she's still without a license and a car. Over the summer, her father still paid for a person chauffeur for her, but her stepmother insisted that it was an unnecessary expense and convinced her father to cut him off of the payroll. Now, she's stuck relying on her father, stepmother or friends for rides, because everyone knows that there's no way she would even consider taking public transportation.

---



Family



• Relation to this Person (Mother, Father, Brother, Sister, ect.)
• Relationship with this Person

---
Pastimes


Hobbies


Shopping

: As cliché as it is for a rich teenage girl to list shopping as a hobby, Katherine really lives up to this. She's the type of girl who can easily spend hours in a single department of a store, or spend ten minutes in one but leave with thousands of dollars worth of items. Although her family can afford her crazy spending habits, it is definitely getting a bit out of control.


Yoga:

Unlike her exercise with the sole purpose of losing weight, Katherine uses yoga to help clear her mind. It's a fairly new hobby but one that she is really beginning to enjoy and benefit from.

Musical Instruments
She took piano lessons at a kid but can only play it at a beginner's level.

Sports
She used to participate in horseback riding, and took tennis lessons for a few years, but doesn't play any sports currently.

---
Habits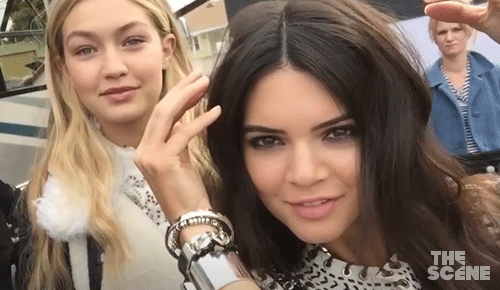 Spending Habits
Over the top, reckless and excessive

Drinks
Yes

Smokes
No

Other Drugs
She tried cocaine one time at a fashion show after party and tampers with weight loss drugs regularly.

---
Miscellaneous


Likes
Sleeping, her sisters, shopping, Christmas scents, candles, hand sanitizer, Disney World, glitter, rap music, Drake, walking places (or more so, burning calories), yoga, massages, mani/pedis, island vacations

Dislikes
Chocolate ice cream, McDonald's and most fast food chains, having to wait for anything, public speaking, anything academic related, public transportation, horror movies, Halloween, suspense

Favorite Color
Black & Gold

Least Favorite Color
Orange

Favorite Music Genre
Rap & Pop

Favorite Food
At least 50% of her diet consists of salads from the Health Nut shop in Woodland Hills.

Form of Entertainment
Netflix, social media

---
Hollywood High School


• How has [freshman, sophomore, junior, senior] been for you thus far?


• What are you most looking forward to this year?


• How do you feel about Spirit Week? Which is your favorite day?


Group/Clique
Royals

• How do you feel about your group/clique?


• Are you happy with your place on the social ladder?


• If you could be in any other group/clique which would it be and why?


Are you a part of any clubs or sports?
No

Your current GPA
2.0

Schedule
1. French IV Honors
2. Marketing II
3. English 12
4. US Government 12
5. Geoscience
6. Music Appreciation
7. Algebra II
8. Physical Education
9. Lunch

---



Out of Character



Username
BurningBridges

Timezone
EST

How Often Do You Post
3 times a week