¶REAL LIFE
»Name«
Emmaline "Emma" Marie Valentine
»Age«
18
»Gender«
Female
»Nationality«
British
»Orientation«
Heterosexual
»Play-by«
Ellie Goulding
»Appearance«
Editing
»Personality«
Editing
»History«
Editing
¶MY WORLD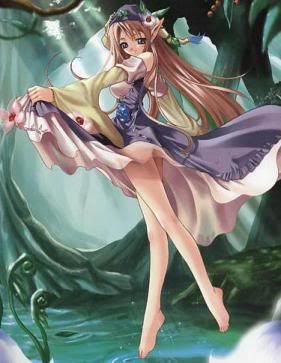 »Avatar Name«
Flora
»Avatar Appearance«
Editing.
»Guild«
Faery
»Main Element«
Earth
»Weapon(s)«
Bow and Arrow, Sun and Moon Rings
»Skills and Abilities«
Enhanced Climbing:is able to climb and otherwise move effortlessly and smoothly on angled and/or vertical surfaces such as branches, rocks, walls, etc., as long as they can gain a hold of it and keep their balance.
Plant Manipulation : Able to make any type of plant grow anywhere with enough water to provide for it
Metal Manipulation: She can move, shape and otherwise manipulate any metal and metallic substances, allowing them to make weapons, armor, or even floating metal platforms.
Ecokinesis: She connecst directly and can communicate, influence, manipulate and control nature: most living beings(except humans) and plants and natural phenomena, such as the weather and geology of the Earth, and the matter and energy of which all these things are composed.
¶PASSWORD
»Password«
Blue