---
---
---
---
---
---
|Name|Cora Jane Pratt



|Nickname|None



|Age|27



|Sexuality|Straight



|Gender|Female



|Face Claim|Jennifer Aniston
---
---
---
---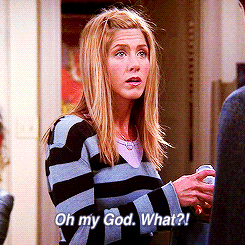 |Hair|Blondish brown

|Eyes|Blue


|Height and Weight|5 ft 4½ in and 117 lbs



|In Depth|
Cora has blue eyes like the ocean and hair that is very silky like silk. She has been always about an average size adult at an average weight.
---
---
---
---

|Personality|
Courteous: Sometimes
Risk-Taking: Never
Ambitious: Sometimes
Curious: Sometimes
Self-Controlled: Generally
Nurturing: Always
Trusting: Always
Honest: Often
Loyal: Always
Affectionate: Usually
Romantic: Occasionally
Flirty: Sometimes
Sympathetic: Often
Altruistic: Sometimes
Optimistic: Usually
Observant: Always
Logical: Usually
Social: Somewhat social
Emotions: Somewhat unstable

|Likes|

❤The Color Red
❤Tank Tops
❤Vintage Stuff
❤Antiques
❤Paintings
❤Nature
❤Children
❤Earrings
❤Vacations
❤Relationships
|Dislikes|

✘Break-ups
✘Vomiting
✘Snakes
✘Burnt Popcorn
✘Voting
✘Waiting in long lines
✘Commercial breaks in really good shows
✘Loss of loved ones
✘Scary Movies
✘Zombies

---
---

[center]
---
---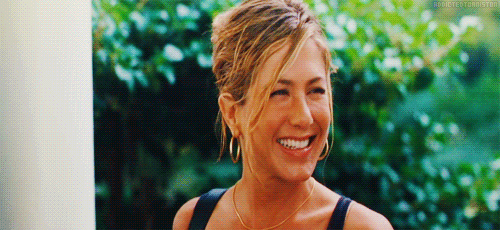 [font=garamond]
Cora grew up in the city she was always a city folk but wanted to live in the country but beside in the city she lived mainly with her grandparents her mother died in child birth and her father ditched her at the hospital so she was raised by her grandparents.
Cora as she was growing up she never really thought of her father she mainly was with her grandparents but one Christmas Eve it was getting quite late and she heard a knock at the door it was her father well she didn't know that at first but when she saw the look on her grandmothers face she knew that it was him and they were never expecting to see there ex-son-in-law ever again she didn't know what to do so her grandmother looked at Cora and told her to go to her room she went straight to her room and went to bed.
Cora woke up that Christmas morning to find her father sitting on the table speaking to her grandfather she didn't know exactly what was going on but all she did was she walked to the tree and started opening presents. Weeks went by her father had took off already after filing to get custody of Cora, now you see Cora didn't want to go with her father she wanted to stay with her dear grandparents. Months later went by her grandparents won custody of dear little Cora. So Cora for the rest of her life grew up in the country with her grandparents.
Cora went to collage a couple years later in the city like where she met her husband they didn't fall instantly in love actually they hated each other sometimes they would laugh and cry, the first time they kissed was in a bathroom stall were she used to meet her ex-boyfriend John when she saw him making-out with the school's slut when she saw this she was hurt so she ran into the boys bathroom and pushed her future husband against the wall and started kissing him.
Cora later on started to go on dates with her future husband where she fell madly in love with him they got married a year or two later. A couple months later she was feeling pretty sick when she realized she may be pregnant that same afternoon she took a test and found out she was pregnant she had no idea what she was going to tell her husband but a week later she told him and she had no idea he was going to start smoking so heavily she hated that and was concerned for her husband about his health and well-being but she had to be careful she was pregnant and stress can kill.
Cora can't wait to have kids even with a steady hard job she is prepared to handle it with money in the bank and a huge heart life awaits for her because it is just down the road to happiness.
---
---
[/center][/font]