---
---
---
---
Aveline Rose
---
---
|Aveline Rose|



|Ava|



|24|



|Bisexual|



|Female|



|FC: Kristen Stewart|
---
---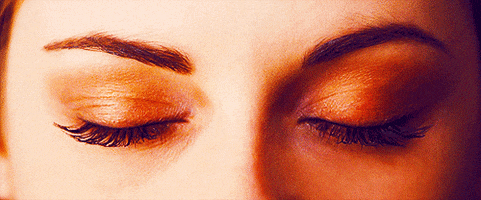 ---
---
|Hair|
Brown. Thick brown hair flows down between her shoulder blades.

|Eyes|
Brown


|Height and Weight|
5'8 & 125



|In Depth|
---
---
---
---

|[color=#9cb3d6]Personality
|
Around others, she's a happy, positive, loving and friendly person to be around. Because she does her best to be that kind of person. When she's alone it's another thing, but she's always been taught and had the idea that in the company of other people you should be nice and friendly, to make the world a better place.
In her own mind she can retreat and go to a darker place, though that rarely happens as she is usually in the presence of another person. Ava is rarely alone.
She's a little shy when you first meet her but as friendly as she normally is. It takes a lot to anger her, but be careful if you do.
|
Likes
|
❤
Dogs
Reading
Music
Nature
❤
|
Dislikes
|
✘
Computers. (She doesn't understand them)
Crowds
Other than that it's difficult to say what she dislikes.
✘
---
---
[center]
---
---
Growing up, Ava had a lot of freedom. Her parents loved her more than anything else in the world and protected her, but allowed her to go play in the woods alone if she wanted to, or build a fort or go help her dad in the workshop or... Well, basically do whatever she wanted. Within reason of course. Their philosophy was that she should learn from living, not from them telling her to act like a lady or set down a specific set of rules that she should live by. Her parents kept her safe, but let her live life.
Therefore, Ava is very, very close with her parents and even when she grew older and discovered that she was bisexual, she had their full support. Truly, there are few people like her parents in this world and far between them.
She is grateful of her childhood, and couldn't imagine a better way to grow up. When she did get older though, school became less interesting though she still did good. That's natural though, right? Hormones and all that? Ava took an overwhelming interest in music, which resulted in her ability to play a few instruments. Not only did she enjoy listening to music and playing them, but she also wondered how they worked, how you built them and such.
The jobs she's had have always had something to do with selling things. Ava is good at it because she is so good with people. Now, she works in a local music store where she sells instruments and the accessories connected to them.
Her life is great and she loves her job and the people around her. Make the best out of life, right?
Since she met her girlfriend, her life just got a little bit brighter. Deep feelings start to develop and Ava is honestly a little frightened, but has decided to follow those feelings. She really wants things to get serious and does not see why they shouldn't be.
---
---
[/center][/font]