---
---
---
---
---
---
|Name|Rachel Turner
|Nickname| Rach, Mrs. Turner
|Age|Twenty-seven
|Sexuality| Straight
|Gender| Female
|Face Claim|Jennifer Aniston
|Relationship Status| Married
|Stage in Pregnancy|2nd Trimester
---
---
---
---
|Hair| Blonde, Dark Brown
|Eyes| Natural Brown wears Blue contacts
|Height and Weight|5'6 and 119 lbs (Gaining more through pregnancy)
|In Depth| Rachel has blonde hair and dyes it occasionally Dark Brown. It comes in all different cuts. Sometimes long, medium or short even. She has naturally brown eyes but wears blue eye contacts. She is 5'6 and weighed originally 119 lbs but is gaining more weight through the pregnancy and that makes her more around 134 lbs.
---
---
---
---

|Personality| Rachel was before she met Matthew a little vain okay…. A lot vain. She has evolved a woman out of that when she married Matthew. She is kind and caring and can't wait to be a mother and worries about people she loves including Matthew. Him the most. She can be a bit bitchy but she likes to blame that right now on her being pregnant.
|Likes|
❤ Coffee
❤ Work
❤ Organization
❤ Swimming
❤ Crime Shows
❤ Cats
❤ Clothes
❤ Wine
❤ Matthew

|Dislikes|
✘ Jazz
✘Classic Rock
✘ Baseball
✘ Stress
✘ Crowds


---
---

[center]

IN THE PAST
---
---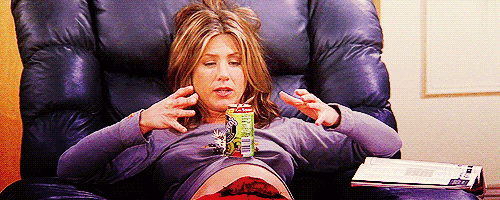 [font=garamond]
Rachel has had it rough but it is slowly turning to be nice and wonderful. Rachel was born in her mom's midlife crisis. Well really as her mother recalls Rachel was the midlife crisis. So her mother never loved Rachel the way any normal parent would. She felt hurt but rose from it making herself work hard in school and be more organized. Rachel loved her life from there on out. She didn't care about her mother's every night conversation on how Rachel was a mistake. She ignored her mother drinking way too much. She just cared about her learning opportunities.
Rachel grew up and moved out when she was eighteen. She moved to Los Angeles and loved it there. She thrived and became a woman in business of the fashion industry. She met Matthew through mutual friends and Rachel found that she fell in love in an instant. When Matthew asked to marry her, her heart was filled with joy and happiness and she said immediately.
One night on their 3rd anniversary they had a bit too much alcohol and a little while later they had sex. After a few weeks she wasn't feeling to well and she went to her doctor and found out she was pregnant. Deep down she was worried as anything but she knew she could do because they had each other. She is nervous but not as nervous as Matthew. Rachel hopes that he stops smoking so much before she gives birth because second-hand smoke is not good for any baby.
---
---
[/center][/font]