△ you look like someone who would have a lot to say if they just fucking said it. c'mon pretty birdy, sing for me ▼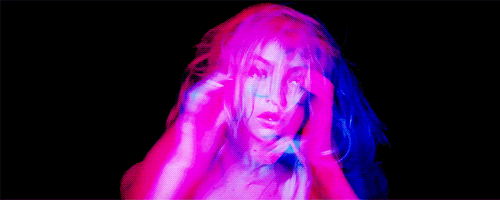 c h a r a c t e r

XXX

△

XXX

A n g e l i c a
c h a r a c t e r

XX.XX

▼

XXX

T h r e e
████████████████████████████████████████ i'm on your side. i've been on your side this whole time. △
n a m e.

Angelica Evangeline Rae Knox



n i c k n a m e.

Angel; is her most preferred nickname of the bunch. She prefers it over her real name Angelica, Angie; is the name her older brother and some of the frat guys have given her. She absolutely hates the nickname and begins to pout when you call her Angie, Ang; is another preferred nickname of hers. It's always been a really short name she's been referred to by really close friends and family, Doll; is her government code name. She's not the biggest fan of it, but it could be worse.



a g e.

December 25 1995, Capricorn. Senior.



g e n d e r.

Female. Demisexual.



m a j o r.

Kinesiology and a minor in dance.



o c c u p a t i o n.

Ang worked at a local diner just off campus grounds.



m e m b e r?

Yes
XXXXXXXXXXXXXXXXXXX
▼ you decide who your enemies are. i'd suggest you choose wisely, because they have a cage waiting for you. ████████████████████████████████████████
e y e s.
Grey
h a i r.
Dirty blonde.
b o d y.
Angelica stands at the height of five foot seven and she weighs approximately 122 lbs.
s t y l e.
Outfit One
Outfit Two
Outfit Three
Outfit Four
p i e r c i n g s.
Ang has her ears pierced and she used to have her navel pierced.
t a t t o o s.
She was saving money up for a tattoo before she died. She never did get one yet.
s c a r s.
Angelica has quite a few scars on her body. In total she has about five different scars. One just above her right eyebrow, one running mid way along her neck, two giant scars in her abdomen, and the last one along her wrist. The first one was from a sparring match she had with her older brother. It was part of a family tradition and it just so happened he grazed her forehead with his blade, enough to leave a scar from it. The second scar was from a fight she was in once. She prefers not to talk about it. The two giant scars in her abdomen and the one along her wrist were from her suicide. The wrist one was done a month prior to her killing herself. More detail will likely be in the history.
a p p e a r a n c e.
Angel has very soft features. Her hair in its natural state is light brown and wavy. In certain temperatures her hair tends to get a little frizzy from time to time. Especially when it's really humid outside. Most of her scars that she has on her face and neck she has always kept hidden with makeup. She is an avid user of foundation, lipstick, eye shadow, mascara, etc. Ang could spend at least an hour on her makeup if you let her to. Her style before was always with the latest fashions that her mother could afford for her. She always dressed to perfection and quite often her mother's little doll. This is partly why her code name is what it is. After her death, Angelica has just dressed in comfortable and understated clothing.
████████████████████████████████████████ you seem smart. smarter than those who fly right in and call it safety. △
l i k e s.


Morning runs ♦ Watching the sun go down on a summer
day ♦ First snow fall of the year ♦ Sour candy ♦ White
roses ♦ Disney land ♦ Makeup ♦ Dogs ♦ Ballet ♦ Christmas
Day ♦ The colour green ♦ Blue eyes ♦ Vodka and orange
juice ♦ The smell of fresh cut grass ♦ Floral patterns ♦
Her hair being played with ♦ Braiding hair ♦ Apple pie
♦ Banana flavoured things ♦ Hot chocolate on a cold day
♦ Fall colours ♦ Fall fashion ♦ Cooking ♦ Boots ♦ Infinity
scarves ♦ Multi-grain bread ♦ Avocado and egg on toast
♦ Shredded coconut ♦ Going to the gym ♦ Watching the
winter Olympics ♦ Travelling ♦ Dancing.



s t r e n g t h s.


Agility is one of Angel's strengths in combat. She
has always been very quick on her feet, and has made
good use of her dancing abilities in this area.Maneuver-
ing around targets gracefully and smoothly. Aiding her
skill she has kept to light weight weapons. Wisdom
is another one of her strengths. Being able to think back
on past experiences and the experiences of those she
learned around her, she is able to judge what she should
do next in certain situations. From a young age she has
been told that she is wise beyond her years. She doesn't
just have the intellect, but she has the wisdom and world
experience to go with that knowledge. Passion
feelings has always been something Ang has had. Ever
since she was little she had intense emotions and intense
beliefs. She held onto that passion over the years and it
is what drives her and makes her strive to be a better
person everyday.



d r e a m s.


Angel dreams of living a normal life at some point. All
she wants is to have a beautiful family to come home to
every day. She strives to be rid of her power so she can
be regular and live a normal human life. She wants to
finish her schooling at some point and become a personal
training.

d i s l i k e s.


Windy days ♦ Getting less than seven hours of sleep ♦
The combination of mint and chocolate ♦ Candy canes
♦ Being her mother's doll ♦ Being called Angie ♦ Sugary
cereals such as Lucky Charms ♦ Fireball ♦ The government ♦ Being used ♦ Manipulation ♦ Having
supernatural abilities ♦ Ferrets ♦ Doves ♦ Feeling of paper
on wrinkled skin ♦ Apple juice ♦ Lasagna ♦ Cheese
burgers ♦ Breakfast for dinner ♦ Potato soup ♦ Watching
football ♦ Staying inside all day ♦ Being sun burned
♦ Really sweet things ♦ Wearing pants when she
doesn't have to ♦ Long skirts.



w e a k n e s s e s.


Dreamer is a strong trait that she holds. She
always dreams of a better world and a different
outcome in life. Angelica has always been off in her
own head space thinking about what her life could be
and would be if she was just normal. Unfortunately
she'd do anything to get that dream. Envy runs
deep in her veins. She can almost always find something
or someone to be jealous about. Whether it be someone
has better grades than her, someone has a better life than
her, or simply if she feels she doesn't get enough attention,
she feels the jealousy within herself. It's the green monster
that can hardly ever be tamed within herself. Fierce has been something Angel has been told that she is too much of. Her emotions and actions can sometimes be too much. This trait plays beautifully with her passionate trait as she always feels and expresses things to vigorously and almost has a seize the day attitude about life in general.



f e a r s.


She used to fear death but after staring it right in the face twice, she's not so scared anymore. She is however afraid of drowning or losing the people she loves. There's not many, but she couldn't afford to lose anyone else in her life after her sister dying. Another thing she's afraid of, is never having that "normal" feeling.



.
.
.



████████████████████████████████████████ ▼ if you listen hard enough, you'll hear them. you have to sing back, dammit, sing back!

[/font]

XXXXXXXXXXXXXXXXXXXXXXXXXXX




XXXXXXXXXXXXXXXXXXXXXXXX
For a few generations now, the Knox family has been frequent in providing those who have gifted abilities. Not many


XXXXXXXXXXXXXXXXXXXXXXXXXXX

know if the supernatural abilities is something that is genetic or just happening at random, which is why the government


XXXXXXXXXXXXXXXXXXXXXXXXXXX

has been trying to test that out specifically with the Knox family. They've been forcing people with supernatural abilities


XXXXXXXXXXXXXXXXXXXXXXXXXXX

to get together and reproduce to see if that would change anything. To see if they could regulate how many people


XXXXXXXXXXXXXXXXXXXXXXXXXXX

could possess the supernatural abilities.



XXXXXXXXXXXXXXXXXXXXXXXXXXX

Thus far their research is still going on, as they want to see it go down at least ten generations before they have all the information


XXXXXXXXXXXXXXXXXXXXXXXXXXX

they need. That and they're trying to see if certain abilities could affect the outcome of what their children has. There hasn't


XXXXXXXXXXXXXXXXXXXXXXXXXXX

been much discovered in this area yet.



XXXXXXXXXXXXXXXXXXXXXXXXXXX

Kora and Leo ended up getting married and having children as it was pushed upon them by their parents and the government.


XXXXXXXXXXXXXXXXXXXXXXXXXXX

First they had their eldest daughter, her name was Vivienne. In about four years followed their middle child, their first born son,


XXXXXXXXXXXXXXXXXXXXXXXXXXX

Achilles and in about three years their last child Angelica was born.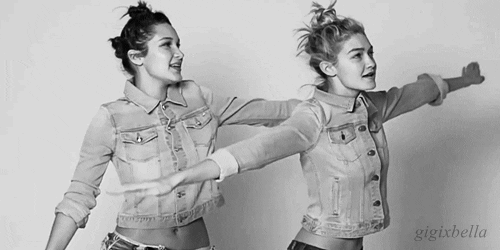 XXXXXXXXXXXXXXXXXXXXXXXX
Kora and Leo both came from families who had at least one other family member that had supernatural abilities.


XXXXXXXXXXXXXXXXXXXXXXXXXXX

They were hoping this meant that all their children would follow right after them. Although they never could


XXXXXXXXXXXXXXXXXXXXXXXXXXX

have predicted the outcome that happened. Their first born was clearly gifted in some way or another.


XXXXXXXXXXXXXXXXXXXXXXXXXXX

Vivienne always said she could sense her powers from the time that she was nine years old. It was only


XXXXXXXXXXXXXXXXXXXXXXXXXXX

at the age of eleven when things went really wrong. The couple didn't have time to get help with their eldest daughter.


XXXXXXXXXXXXXXXXXXXXXXXXXXX

All they could do was try to put her at a safe distance from everyone else, but that failed too.



XXXXXXXXXXXXXXXXXXXXXXXXXXX

Soon Vivienne's body parts began to go off in explosions, one after the other. Unfortunately this day destroyed the couple.


XXXXXXXXXXXXXXXXXXXXXXXXXXX

Their first born was exploding, and then her two younger children were caught in the explosions. The government


XXXXXXXXXXXXXXXXXXXXXXXXXXX

was at their door as soon as they could come by. They assessed the situation and that was when it was deemed best


XXXXXXXXXXXXXXXXXXXXXXXXXXX

to take care of Vivienne. They took all of their children back with them, so they could look over Achilles and Angelica.



XXXXXXXXXXXXXXXXXXXXXXXXXXX

From that point forward, Vivienne was killed due to being too much of a danger to society and everyone around her.


XXXXXXXXXXXXXXXXXXXXXXXXXXX

Achilles and Angelica had then proved they had their own abilities and had indeed survived the incident.

████████████████████████████████████████ △ i've lost too many of you to them. they'll break you, and i'll never see you again.
p o w e r.


Resurrection.
u s e s.


Angelica is only able to use the power on herself. Typically in order for her power to work, someone has to have died within a week of her own death and within in a certain radius of where she died. Her body is unable to resurrect otherwise. Her power is very much a one for one deal. It is not something she specifically chooses to do, it just happens on its own.
l i m i t s.


There are a few problems with Angelica's powers. Those being she has a total limit of how many times she can resurrect, her wounds from her previous death carry over and become a hindrance, and most recently she's been experiencing some memory loss. She has zero control on what happens. She doesn't control whether she resurrects or not, she doesn't control the state of her wounds when she does resurrect, and she doesn't control any other side effects. It is unknown whether training could improve these issues with her powers, it is most likely not possible. She has been training for years and nothing has surface for solving her problems. It is unknown to Angelica, but she is able to resurrect three times. She's already down to one left.
XXXXXXXXXXXXXXXXXXXXXXXXXXXXXXXXXXXXXX
████████████████████████████████████████ you'll never be able to tell them they were wrong. always wrong ▼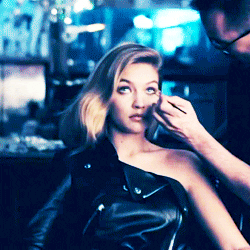 Ever since she was young Angel has had intense emotions and feelings. She always played the role of an activist well. If there was something she didn't like or didn't believe in you would know it from the first moment she thought it. Ang was never a secretive girl. Anything she felt she needed to say aloud she would, and there would never be anything held back. Sugar coating wasn't a specialty of hers. These intense emotions and feelings that she had, were often driven by her core beliefs and values. She's passionate and fierce. When she feels she is needed she will tackle the problem at hand with such power. Along with these feelings,you could guess that she is indeed stubborn and dedicated. She puts her all into everything that she does, and once her mind is made up there is no going back. It is hard to persuade her to another side. Her name may be in reference to an angel, but she is much more like a bull. One that will not let anything get in the way. She will die fighting for her cause if it's the last thing that she does. Even when she was six years old you could tell she had such a strong personality, she thought it was unfair that the younger kids weren't allowed on the playground just because it was meant for the "big" kids. She fought and fought for her right to be on the playground, until eventually she got what she wanted.



That wasn't the only place she got what she wanted. Many times at home she got everything from her parents. She played the "daddy's little girl" card perfectly and often times she could win her mother over too. There was no avoiding it, but Angelica was spoiled growing up and she even has some of those tendencies now. In her most recent years, she hasn't really asked for a whole lot of her wants, really just her needs. Throughout the school year, she'd ask them for money for groceries or help paying the bills in the apartment she lives in. They never really refused her requests as they wanted to help her get through school and do well. Speaking of her intellectual abilities. From the moment she realized that she had been given another chance at life she worked hard for her grades. She studied every night for at least two hours on top of however much time she spent on her homework. It was vital to her to learn as much as she could and not to waste her second change. She had high hopes of getting into a school like Harvard or Yale. These high hopes she created in her head came from her ability to dream. Being a dreamer isn't an easy thing to deal with. Often times it meant creating this unrealistic version of herself, her future, and those people close in her life. She always idealized what certain outcomes would be live and how certain conversations would go. The unfortunate thing with this, was that 90% of the time it didn't work out to how she thought it would.



Despite having so much from her parents and being well off, she's unhappy with it all. She envies people for the non-materialistic things that they have. Envy runs deep in her veins as she watches people get the top grades, or have a family that genuinely loves them, or when she realizes these people don't have to deal with supernatural abilities. Part of this envy ties in with her insecurity that lies deep down under all the intensity, all the blunt fronts, and all of the idealistic dreams. Most people wouldn't look at her and think she has insecurities, but she does. Always wondering if she's good enough, always wondering if there is such a thing as unconditional love for her, and most importantly, she feels like a monster. She feels like a monster because of her abilities and because of the fact she's already died twice and should technically be dead. She doesn't feel human most days, and that's just one thing she's striving for at this point. It is her number one goal in life, and she'll do anything to get it. Anything.




.
XXXXX
△ we are the revolution. change your song and let them know we're here ████████████████████████████████████████
d i a l o g u e . c o d e:

#3CB371


t h o u g h t . c o d e:

#20B2AA


f a c e . c l a i m

Gigi Hadid


t i m e . z o n e:

Pacific Standard Time


c r e a t e d . b y:

Sorella


s k e l e t o n . b y:

The Writer's Voice
Angelica was accepted into three Ivy League schools, but chose to go to Oliver University instead. Her decision was partially because it was where her parents had attended and she just wanted to honor the family. She was accepted to Princeton, Brown, and Dartmouth. While her sister had gone off with self destructing, Ang had died. Due to her sister's execution Angel's power was able to kick in and she resurrected herself. From that day she has multiple burn marks on her legs, arms, and torso. She started dance at the age of six and later in high school became a cheerleader. In her junior year she learned more about her family and the government as a whole, from her findings she decided what she was going to do. She committed suicide to further help her plans. May not come as a surprise, but she wants to die another time in hopes it'd get rid of her powers so she could live a normal life. That's all she wants.