---
---
]
---
~~~
Theme Song 1||
War of change|Thousand foot Krutch
||
Theme Song 2||
Welcome to the Black Parade|My Chemical Romance
||
Love Theme ||
Innocence|Avril Lavigne
||
Emotional theme||
Rain|Breaking Benjamin
||
Battle Theme||
Manafest|Pushover
||
~~~
---
---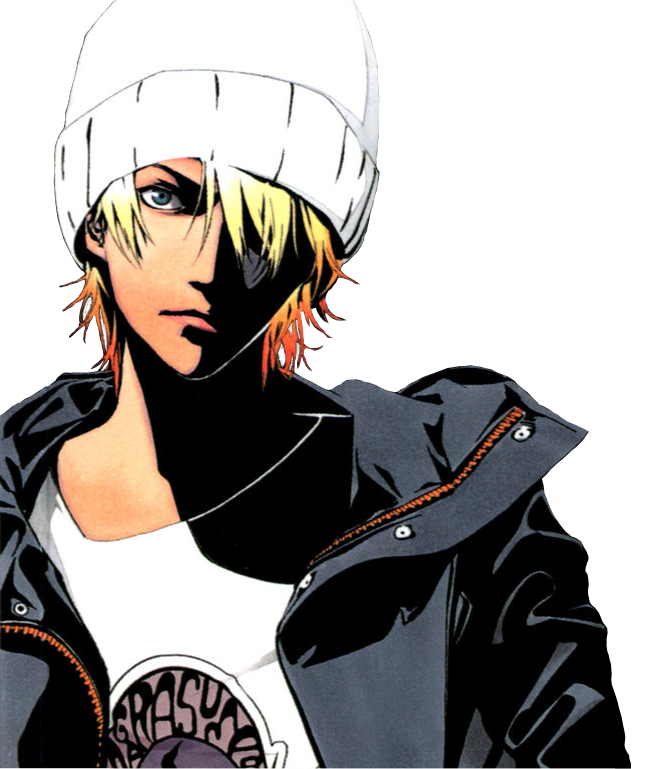 ✖ Full Name ✖:

Alexander Takahashi Dalton



✖ Nicknames ✖:

Alex/ Taka/ Dalton



✖ Age ✖:

17



✖ Gender ✖:

Male



✖ Romantic Interest ✖:

TBA



✖ Sexuality ✖:

Heterosexual



✖ Nationality ✖:

1/2 Japanese & 1/2 American



✖ Alignment ✖:

Lawful Neutral



✖ Face Claim ✖:

Kazu Mikura/Air gear


---
---
✖ Physical Description/Clothing Preference ✖:

Body type|| Alexander is what one would call a "born athlete", but you wouldn't guess by looking at him. To most he seems scrawny and frail. While reaching a height of 5 feet and eight inches, weighing in at around 165.lbs, the boy is fairly average and pretty forgettable. But one should never judge a book by its cover. Alex is thin yet limber with not to broad shoulders, he's surprisingly fit and has little fat body. Possessing long muscles in his arms and legs with a solid core, His build takes on the likeness of a gymnast or a swimmer, plus he has little to no excess Body hair to speak of. If not for his timid demeanor and tendency to avoid others, Alex would be considered fairly attractive. Due to the demand for energy, Alex has a high metabolism even for a teenage boy, eating almost his entire body weight in food at a single given time. His build does not help him much since he tries not to attract attention, especially when it comes to most females.

Skin Tone|| After Spending many hours working out and training outdoors, Alexander has fairly tanned skin. In truth he doesn't pay much attention to it or really cares for that mater. Along with Alex tending to stray away from attention, he has no real reason to try and show it off.

Hair|| Dull, golden blond in a messy wind swept style

Eye Color|| A deep navy blue similar to deep sea water

Clothing Attire|| Favoring function over fashion, there tends to be little flash to Alexander's wardrobe. Most of his outfits consist of urban and street clothing. usually wearing stuff one could find at malls or local skater shops. A common outfit he tends to wear is a thin hoodie with a jacket over it, jeans, and running shoes. But no mater what the outfit, you will never see him without his off white beanie. Alex seems to be a bit protective of his beanie, kicking the crap out of anyone who is stupid enough to take it off his head.



✖ Birthmark/Piercing/Tattoo/Scar/Noticeable Features ✖:


- A single, jagged scar across his forehead, which he tries to hide with his bangs and hat, he got it right around the same time of the "accident". Alex has burn scars covering most of his arms, legs, and chest. most are due to the "accident" others were inflicted on him by bullies over the course of his life.
- Tribal tattoos on his back



✖ Use A Weapon? ✖:


Will either use anything available at the time. He prefers blunt ones.
"I would honestly rather avoid really hurting someone."



✖ Phobos ✖:

Arsonphobia - the fear of fire/flames
||Major power||
Fire generation/control
for his phobos, Alex is able to create, conjure, manipulate, and control fire for various purposes. He is able to change the properties of fire such as its "form", allowing it to take shape as an ethereal or solid state, and even being able to make them explode. he seems to be able to control what gets burnt or not. His phobos is strongly tied to the emotions anger and hate, thus increasing his power when he is having strong episodes of said emotions, the downside being his loss of control and even sanity at its worst. true to being his fear, Alex will often use this power in a ranged manner so as to stay as far away from the flames as possible, he will however use them directly when the situation is dire.
Is also able to. . .

Control already existing fire.
Create fire from heat.
Fire/heat resistance
Shape fire into into tools, objects, weapons and other items
Control the size and shape of fire
Create heat to a low degree
-Weakness/drawbacks:

can hurt others if not aware of them or concentrating on keeping them from burning
The bigger and stronger the fire, the harder it is to actually control
He has to either be aware of or see the space he makes his fire in.
Can still be harmed by heat and fire given time.
Anger and hate causes the loss of control
Water and ice
✖ Shade ✖:

Zazzie - Fire Djinn
Zazzie is a Djinn. In human legends, his kind are able to grant wishes. This is not too far from the truth. Granted, they have great power, but depending on the djinn, there are a wide range of requirements that would have to be made, whether it is a test, a battle of wits, or even some impossible task, a djinn does not make it easy for a "wish" to be granted. Djinn are beings of fire, lightning, and wind. Their forms ranging in humanoid to beastly or even shapeless. Zazzie is a more primal form of fire Djinn. Like most of his kind, he is a trickster that delights in the frustration of mortals and how easily they are surprised. he is brash, ill tempered, bold, head strong, and very pretentious. He and Alex don't tend to see eye to eye. . . at all. Zazzie wonders how he was even bound to such a pitiful mortal. even so, Zazzie assists Alex in whatever he cannot do alone and actually gives good advice, even if it does not make sense half the time. In combat, Zazzie is a living inferno that rends everything in his way to ash and cinders, at other times using his unusual gifts as a djinn to confuse and cause chaos. An unusual ability he seems to posses is to merge with Alex for short periods of time, granting the boy his great powers.



✖ Hobbies/Skills ✖:



Great at improvisation and quick on his feet
Skate boarding
trained in judo and bits and pieces of other martial arts
Climbing
Building and tinkering
Free running
✖ Personality ✖:

Alexander is a kind and caring person. He is usually always willing to help people. Though he often feels like others are more important than himself, especially compared to most others. Alexander's modest and surprisingly insecure nature was born from years of living in the shadow of others. This, coupled with a tendency to under-perform in front of others, often leads people to underestimate him. In reality, he is hard-working, smart, and dedicated; willing to take on any task presented to him. A rather carefree individual at heart, the boy is the type of person who will just go with the flow even in the worst of situations. always staying positive and doing his best to keep up the moral of the others. surprisingly has trouble socially with others, and tries to avoid speaking when he can.


---
---
☢ Likes ☢:


Being active, Food(will eat anything but likes to be healthy), Helping out, His friends, peace and quiet, Reading, Exploring, Trying new things, seeing the others happy, Music, Running



☢ Dislikes ☢:


Sitting still too long, fighting( if he can avoid it), Dishonest people, unnecessary loud noises, seeing others hurt, Dogs, The Facility, being the center of attention



☢ Flaws ☢:



Thinks little of himself
Believes everyone else is better then him
Takes too much burden onto himself
tends to follow more then take charge
☢ Other Fears☢:
Needles
Human contact(mild)
loneliness
The death of those he cares about
Not being able to help when he is needed most
☢Secrets ☢:
Hates himself for his "blending in" nature and his uncontrolled temper
Is capable of killing others easily
Killed his abusive father intentionally in the "Accident"
Goes off on his own without telling the others
---
---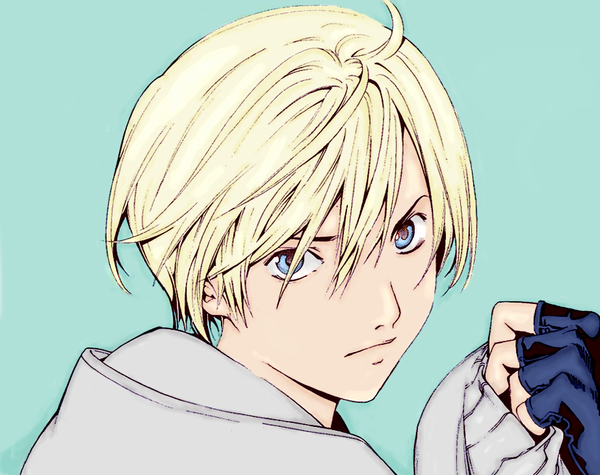 ☢Bio ☢:

Alexander's Life was never an easy one. His childhood was far from ideal. His mother died when he was born, which was the beginning of his harsh and tragic life. After his birth, His father gradually became a raging alcoholic as the years went by. This evidently led to him beating Alex on a daily basis once he hit eleven. School life was no better for him. Alex was ridiculed to no end due to his dual heritage, most considering him stupid just for being half American. Every student talked down to him, telling the boy that he was useless and that he could never be anyone of importance. He was beaten at times too. In the halls, locker rooms and the bathrooms. it didn't matter. It was even worse once his fear of fire was discovered. burn marks and scars began to pepper his arms and legs as the days passed by. His teachers didn't seem to care, allowing his torment to continue on. His father too called him worthless, blaming him for the death of his wife. Alex's life was nothing but miserable as he grew up. He found escape in running, Traversing the streets and roof tops of the city, trying desperately to escape his life. The more he ran, the more free he felt. It drove him to push forward, giving him a drive to seek out something he was good at. To discover something that would make him no longer be seen as a nothing. He gradually became more and more active due to this. Finding solitude and peace in his activities. Alexander soon found himself attending local martial arts dojos, training harder then everyone, even his own teachers. While he did gain respect in the dojos, outside, nothing changed. The boy was still looked down on and hidden in the shadows of others. That was until his thirteenth birthday.

On that day when his father was beating him. A glass bottle was broken against his forehead, cutting a deep gash into it. It was then when Alex snapped. His father went to punch him again, only to have a few of his fist be caught by Alex. Right then and there, the stored anger boil over. He began to attack his father, letting out years of suppressed hate and anger for everything the man had put him through, for the life he had to live. What he had not realized was somehow a fire had started in the apartment building he lived in and the blaze was almost in full force. When Alexander finally calmed down, he could no longer recognize the beaten pulp that was once his father, it was almost a shock for the boy, seeing the now dead body. It was then when the gravity of what he had just done fell upon him. He had just taken someones life. only then did he notice the fire, but it was too late. His vision faded to black.

When he awoke, He was in a hospital bed and covered in bandages. It did not take much for him to piece together what had happened to him. it had been two days since the fire, Alex recalled the events that had taken place that night. the bottle shattering against his head, his anger, the flames, and his father. His father. He had killed the man. He was told that his dad had perished in the fire before they had a chance to save him. Alex had no intention on clarifying the truth to the police. after a three months, he was put into a foster home. He went back to school. His life moved on, a few years passed, and he was no longer bullied or picked on. Alex was ignored. Nobody wanted to deal with someone who was already "broken". And so thats how things where. . . all until that night, and he awoke to a nightmare.



☢Hospital Mental Evaluation ☢:


"I would rather not go into too much detail on Dalton's psyche. He's quiet. He mostly keeps to himself, and rarely causes trouble. That's more than I can say for most of the people on this list. Dalton's various conditions make him prone to shying away from most social interaction as it seems. I am going to request a temporary release for him to be studied outside the hospital, so as to try and reintegrate him into society. Boy's like him, level-headed and bearing such troubles on top of a host of unchecked cases of mental and physical abuse? It is a wonder how his mind has not snapped into insanity or become twisted into some homicidal killer. I would like to point out that he seems to be holding something back, something he is trying to hide. Further test might be in order."

---
---



☢ Other ☢:


Almost never takes off his hat unless he is getting serious