PLOT
------------
The year is 2030,and after seven teenagers are killed coming home from a create fest. The government starts to blame it on everything. The art,dancing,the creativity,everything but blaming the person driving who ironiclly was the president's son and daughter. Instead aking the responablity of him making a mistake letting his children,he blames it on everything else. So a few months later a girl named "Primrose" and her best friend, "Xavier" created "The Rave". An underground place where teenagers could do what ever they wated to do from painting to dancing, to modeling. They allowed anyone who had the passion and promised not to rat them. To prevent this everyone uses a fake name, something completely different from their real name.
"The Rave" is completely underground and is sound-proof so no adult can hear and call the police,if anyine ot caught they be sent to jail but for the creators "Primrose and Xavier" they be killed or locked up for life,all for wanting toexpress themself. Thousands of teenagers wake up at midnight and sneak into the abandon field just for a few hours just to be themselfs. But,a few like Prim and Xavier,well the worl thought they died or disappeared years ago. For the brave ones they live,work,and learn in "The Rave". Will you have the guts to come down and epress yourself or will go further and stays here forever and become a raver? Or maybe you're a rat and want the cash reward for whoever can break it up and bring the two creators in. What do you chose?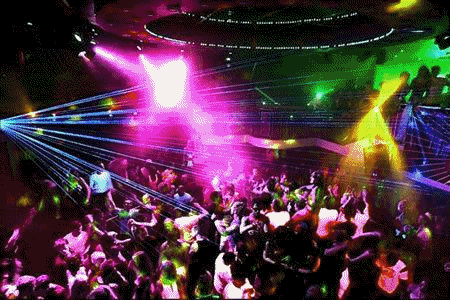 ROLES
-------------
"Primrose":Played by BleedingLover
"Xavier":(Male)
Raver:(Girl)
Raver:(Male)
will add more if needed
-----------------------------
"The snitch":(Boy or Girl) They want to gather all infomation they can and has been a "Raver" for years. They on't just come out and turn them in. It takes time and effort to get "Primrose and Xavier" to trust you.
Artist:
Model:
Actor/Actress:
Singer:
Dancer:
SKELLY
-----------------
Name:
Nickname:
Age:
Gender:
Role:
Appearance:((Real or Anime Picture))
--------------------
Personality:
Likes:
Dislikes:
Fears:
Dreams:
Weakness:
---------------------
History/Bio:
Theme Song:
Extra.
Taking place in...
There are no characters in this universe yet!
0 posts here • Page 1 of 1
0 posts here • Page 1 of 1
Arcs are bundles of posts that you can organize on your own. They're useful for telling a story that might span long periods of time or space.
There are no arcs in this roleplay.
There are no quests in this roleplay.
Here's the current leaderboard.
There are no groups in this roleplay!
Welcome home, Promethean. Here, you can manage your universe.
Arcs are bundles of posts from any location, allowing you to easily capture sub-plots which might be spread out across multiple locations.
You can create Quests with various rewards, encouraging your players to engage with specific plot lines.
Settings are the backdrop for the characters in your universe, giving meaning and context to their existence. By creating a number of well-written locations, you can organize your universe into areas and regions.
Navigation
While not required, locations can be organized onto a map. More information soon!
There are no groups in this roleplay!
There are no characters in this universe yet!
Orphanage
By marking a character as abandoned, you can offer them to your players as pre-made character sheets.
0 sightings
Primrose
played by .euphoria.
"I created this place and i'll be damned before I give this place up."
By creating Collectibles, you can reward your players with unique items that accentuate their character sheets.
Give your Universe life by adding a Mob, which are auto-replenishing NPCs your players can interact with. Useful for some quick hack-and-slash fun!
Locations where Mobs and Items might appear.
You can schedule events for your players to create notifications and schedule times for everyone to plan around.
Add and remove other people from your Universe.
The Forge
Use your INK to craft new artifacts in Welcome To The Rave. Once created, Items cannot be changed, but they can be bought and sold in the marketplace.
Notable Items
No items have been created yet!
The Market
Buy, sell, and even craft your own items in this universe.
Market Data

Market conditions are unknown. Use caution when trading.

Quick Buy (Items Most Recently Listed for Sale)
There are no characters in this universe yet!
None
Discussions
Topics

Replies
Views

Last post
Most recent OOC posts in Welcome To The Rave
This is the auto-generated OOC topic for the roleplay "
Welcome To The Rave
"
You may edit this first post as you see fit.