On a crowded street in the middle of winter a poster flaps in the wind as excited patrons huddle together and push through gold lined doors.
"ONE NIGHT ONLY
CATCH HER BEFORE SHE LEAVES.
THE LOVELY AMIRA LUCAS.
LIVE!!!!!!!
December 2nd, 1955 - 8:30 pm
At the Grand Oracle Club."
Neon lights dance along its smooth surface as it flutters. The last pair of feet pass through the thresholds and smiling doormen shut the doors to keep out the cold. A man in a trench coat following a trail of blood and murder steps up to the poster. He takes it in his hands, studying the image of the beautiful, copper red haired woman shown on it's surface.
A patrolling police officer strolls by. Once spotting the man he raises an eyebrow and stops.
"Detective, what are you doing here? I thought you hated all this posh stuff." The man bites his lip, his eyes never leaving the picture on the poster.
"Just following a lead, That's all." The officer looks over his shoulder at the item in his hand.
"You looking into that girl? The famous Amira Lucas. What'cha think that broad has to do with anything?" He asks, annoyingly clicking his tongue.
The detective shrugs with a faint smirk on his face and folds up the poster before slipping it into his pocket. "Who knows. I'll just have to find out." Tipping his hat to the officer the detective walks down the sidewalk, once out of sight, he turns down an alley and slips through a backstage door.
It's November 1995 and two exciting things have happened. A world famous singer and seductress as come into the city and a serial killer is on the loose.
The city's chief detective and his enthusiastic, tom boy apprentice are put on the case. But as things go on, the trail leads to the superstars dressing room door and no one knows what to think.
Characters
Amira Lucas
Femme Fatale
Taken
/Reserved
Character Profile
[Character name here]
Chief Detective
Taken/Reserved
[link to character profile]
[Character name here]
Detectives Apprentice
Taken/Reserved
[link to character profile]
[Character name here]
[character's role here]
Taken/Reserved
[link to character profile]
[Character name here]
[character's role here]
Taken/Reserved
[link to character profile]
[Character name here]
[character's role here]
Taken/Reserved
[link to character profile]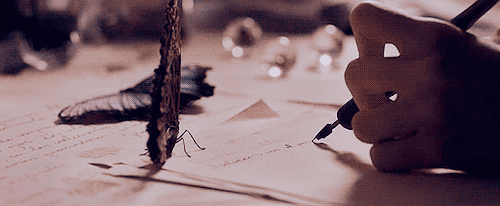 Character Sheet:
Code: Select all

[center][img](character's name here)[/img][/center]

[img](gif)[/img] [img](gif)[/img]

[center][u]Gender[/u]
(gender here)

[u]Sexuality[/u]
(sexuality here)

[u]Role[/u]
(role here)

[u]Description[/u]
(General Description here. Optional)

[img](gif)[/img]

[u]Background[/u]
(OPT. put your character's history here)

[img](optional. image of character here)[/img][/center]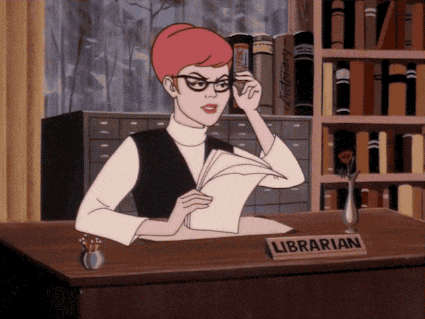 Ask to reserve a role before submitting a character.
By polite to each other. No fights in OOC forum.
If you have any questions do not be afraid to ask. I'd be happy to clear things up for you.
Post often but if you wont be able to post for a while, please give everyone forewarning.
No playing god over other peoples characters.
This is not a pg-13 roleplay so if adult themes and dark and serious subjects worry you, do not join.
Taking place in...
0 posts here • Page 1 of 1
0 posts here • Page 1 of 1
Arcs are bundles of posts that you can organize on your own. They're useful for telling a story that might span long periods of time or space.
There are no arcs in this roleplay.
There are no quests in this roleplay.
Here's the current leaderboard.
There are no groups in this roleplay!
Welcome home, Promethean. Here, you can manage your universe.
Arcs are bundles of posts from any location, allowing you to easily capture sub-plots which might be spread out across multiple locations.
You can create Quests with various rewards, encouraging your players to engage with specific plot lines.
Settings are the backdrop for the characters in your universe, giving meaning and context to their existence. By creating a number of well-written locations, you can organize your universe into areas and regions.
Navigation
While not required, locations can be organized onto a map. More information soon!
There are no groups in this roleplay!
By creating Collectibles, you can reward your players with unique items that accentuate their character sheets.
Once an Item has been created, it can be spawned in the IC using /spawn Item Name (case-sensitive, as usual) — this can be followed with /take Item Name to retrieve the item into the current character's inventory.
Give your Universe life by adding a Mob, which are auto-replenishing NPCs your players can interact with. Useful for some quick hack-and-slash fun!
Mobs can be automated spawns, like rats and bats, or full-on NPCs complete with conversation menus. Use them to enhance your player experience!
Current Mobs
No mobs have been created yet.
Locations where Mobs and Items might appear.
You can schedule events for your players to create notifications and schedule times for everyone to plan around.
Add and remove other people from your Universe.
The Forge
Use your INK to craft new artifacts in Welcome to the Show. Once created, Items cannot be changed, but they can be bought and sold in the marketplace.
Notable Items
No items have been created yet!
The Market
Buy, sell, and even craft your own items in this universe.
Market Data

Market conditions are unknown. Use caution when trading.

Quick Buy (Items Most Recently Listed for Sale)
Newest
Trending
Most Followed
None
Discussions
Topics

Replies
Views

Last post
Most recent OOC posts in Welcome to the Show
This is the auto-generated OOC topic for the roleplay "
Welcome to the Show
"
You may edit this first post as you see fit.