Nicknames:sunshine, Ray
Age:16 yrs
Gender:female
Sexual Preference:Boys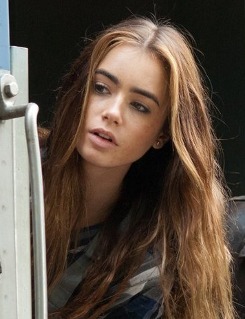 Appearance:Ray appears as an innocent girl, she has a gentle smile. Her hair is long and brown with natural blonde highlights. She has a small curved nose and you can't really see her cheek bones. Ray has big eyebrows, the first thing you see as you look. Luckily she has perfectly straight teeth, she couldn't afford the braces anyways. She has strong bones on her small body.
Personality:Smiley but shy. Ray is caring and kind to everyone and tries her best to avoid the bad crowd. She's a little awkward but she ignores it. She's extremely helpful and can be the calm one in a panic situation. Rhea had ADHD, which means she can't concentrate easily and has trouble controlling herself (physically), her pills were lost in the plane crash so she often has large mood swings, not wanting to eat and anger issues
Likes:
being alone,
extra large hoodies
making up stories
sitting on the roof
Dislikes:
popular people
people who think they are better than everyone else
Geometry
Drinking
smoking
having the "poor kid pass" to get a free lunch
bubbly people.
Skills include fire making and providing for the more injured survivors
Goals:
To be a writer
to graduate high school
to provide for her family
Good Qualities:
Injuries:
Due to the fire Rhea faced burns all along her left arm and leg
Habits:fiddling her fingers,daydreaming, writing little side notes, apologizing, overworking
Background:Ray was born into poverty, lucky for her she lives right next to the high school, making it an free compute to education. Because she has lived without money for so long she's found other ways to appreciate life. Ray has 3 older brothers who work to support there family, luckily they do a really good job. Her mom works at a daycare across town and her brothers do yard work, clean houses mow lawns and teach basketball to kids every weekend at a local YMCA. Rhea herself works after school helping the teachers and on weekends works nights at a small diner in town. When she found out about the mission trip she decided it was the best low cost vacation she could get and would be one less mouth to feed back at home. To most people Ray comes off as an innocent lost child in a big world, but underneath she is more than that.