"A leader is one who knows the way, goes the way, and shows the way"
Dialogue:
#880088
✧ Thought:
#9932cc
✧F U L L

xx

N A M E✧
Ambrosia Pristin Mae
✧N I C K N A M E S ?✧
Brosia / May / Boss
✧B I R T H D A T E✧
September 21st
✧A G E✧
Twenty-six (26)
✧G E N D E R✧
Female
✧S E X U A L

xx

O R I E N T A T I O N✧
Asexual
✧E T H N I C I T Y✧
50% Indian ~ 50% French
✧F O R M E R

xx

R A N K✧
Laborer / Working class
✧✧✧✧✧✧✧✧✧✧✧✧✧✧✧✧✧✧✧✧✧✧✧✧✧✧✧
Dialogue Color
:
#ffff19
Thought Color
:
#008080
Face Claim
: Gigi Hadid
Played by
: SleepingInTheGardens
CS created by
: SleepingInTheGardens
✧✧✧✧✧✧✧✧✧✧✧✧✧✧✧✧✧✧✧✧✧✧✧✧✧✧✧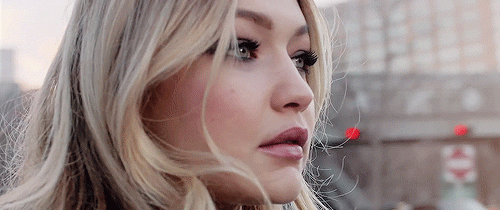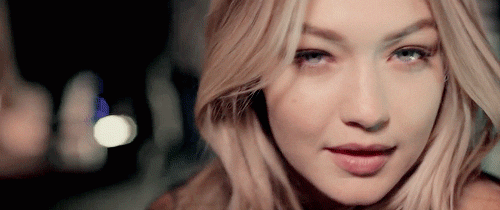 ✧H A I R✧
Long and blonde, naturally wavy that reaches just beyond her waist
✧E Y E S✧
In between blue and green. It tends to depend on the lighting. Under dim lighting it looks like a deep ocean blue, and under bright or direct sunlight, you can clearly see the green much easier.
✧B O D Y

xx

T Y P E / S H A P E✧
Hourglass
✧H E I G H T / W E I G H T✧
5 feet, 9 inches
135 lbs
✧S T Y L E✧
When she had a choice of clothing style (back on Eden) she kept a very simple and casual style, like most of those in the working class. Blue washed jeans and simple tshirts were normally what she could be seen sporting. On rare occasions on which she needed to dress up, she wore simple, solid color dresses and a bit of natural make up. Her hair is usually either down, draping over her shoulders, or pulled up into a messy ponytail.
✧T A T T O O S / P I E R C I N G S / M A R K I N G S✧
Ambrosia's body is filled with various scars from working physical labor. She never had any major accidents, but plenty of scratches and bruises, some that still remain on her person. She never had any piercings or tattoos. The only other mark is a small heart shaped birthmark behind her right ear.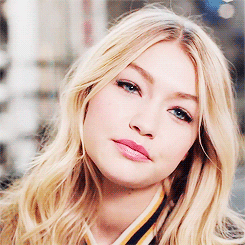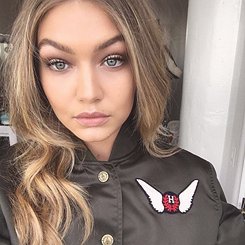 ✧L I K E S✧
Peace and quiet
Being a leader
Studying/learning about random things
Classical music
Board games
Black coffee
Being respected
Rainy days
✧D I S L I K E S✧
arrogance
bad manners
Prejudice
Losing control of a situation
Careless mistakes
Large crowds
Eden's hierarchy
✧Q U I R K S / H A B I T S✧
✧scrunching her nose when she laughs✧
✧twirling her hair with her fingers✧
✧tapping her fingers when she's nervous/anxious✧
✧T A L E N T S / S K I L L S / A B I L I T I E S✧
being a leader
seems to be something Ambrosia was born to do. She's not bossy, as she takes other's suggestions into consideration instead of simply telling them what to do and every so often is willing to let someone else lead. Still, she keeps the group together, keeps track of everything and everyone and makes sure they are each doing what they are supposed so nothing goes wrong She serves as the voice of reason and mediator when there are arguments and isn't afraid to put her life at risk for others.
✧S T R E N G T H S✧
✧listening
✧keeping a neutral stance during arguments
✧W E A K N E S S E S✧
═opening up to others
═following
╔═══════════════════════════════════╗
kind✦loyal✧leaderly✦stubborn✧emotionally strong
╚═══════════════════════════════════╝
Something that usually comes as a surprise to most is that Ambrosia is one of the kindest people you'll ever meet. Her RBF (or resting bitch face)
leads most to assume that she's cold, aloof and uncaring, but that couldn't be further from the truth. If Ambrosia had to be described in one word, it would be "motherly". She has all the traits one would expect a good mother to have. She's caring, always looking out for others and their well being. She's a good listener, never jumping to conclusions and always hearing someone out before responding of getting upset. She's a leader through and through, as he tends to take the reigns of a situation instead of sitting back and watching others do it. Most would say she's socially awkward, never knowing what to do or say to make good conversation, but once she becomes comfortable around someone, it's extremely easy to talk to her. She may not be the funniest or coolest in the bunch, but she's loyal to those she cares about. She can also be incredibly stubborn in certain situations, but she tries to be as flexible as possible. However, if a certain move or idea could possibly put someone in danger, she will be the first to avidly object. She also has a tenancy to scold others in he group when they do something stupid, but rather than it being out of annoyance it is usually out of worry. She's constantly worrying about losing someone in te group, and would no doubt blame her self if that were to ever happen.