Given Name: Johanna Mary Baker
Nickname: Jo, but only by her brother
Gender: Female
Age: 23
Good guy or bad guy? Explain: Johanna firmly believes herself to be good. While she does have a bit of a wild streak, she is every bit as generous and caring as her brother
Position/occupation: Owner of Silver Spur Saloon/Tutor
Personality: Unlike her brother, Johanna doesn't feel the need to hide any of her natural charm. She is known for her friendly nature and quick wit. Outwardly, she has little regard for what is proper or accepted, but she secretly loves to have the approval of her peers. Because of Oliver's deep aversion to violence, Johanna has become the one to defend the both of them, even learning how to shoot a gun to protect them.
Skills:
Fairly skilled at using a pistol
Knowledge of school subjects and ability to teach them
Playing piano
History:
Johanna grew up with a very privileged life. She lived in Bellevue, Nebraska, with her wealthy parents, finished her schooling quickly, and got her teaching certificate at 15. She was very close with her half brother, despite living completely opposite lifestyles. Although her parents never had to work for anything, they were very neglectful, and Johanna was raised mostly by servants. She always resented the way her father ignored her and treated Oliver badly, and her mother was always busy planning and attending the next big society party. After Oliver's mother died, Johanna convince him to take her farther west as he was the only one she trusted and she knew she couldn't make it on her own. They ended up in Splitcreek, and she never looked back.
Personal relationships: Johanna knows just about everyone in town, but she's only truly close with Oliver.
Appearance: Johanna is a small, slight woman (5'2"). She has a very youthful appearance with a round face and a button nose. She has long, curly brown hair. People have always said her large hazel eyes are her best feature, framed with thick, long, dark lashes.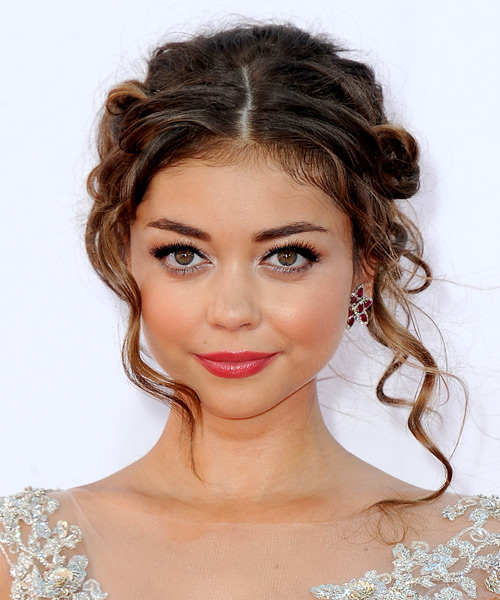 Writing sample:
Lately, Johanna had noticed the Hope boy looking at her strangely. She tried not to be afraid of him, but he was older and quite surly. Everyone usually avoided him on account of he had a bad attitude and no father. Johanna's mother, especially, seemed to hate him for it. Another day of school and she still caught him glancing across the one-room school house. When the teacher finished class for the day, Johanna looked down at her desk to gather her things. By the time she looked up, Oliver had his hands on either side of her desk and his eyes drilling into her head.
"I can walk you home," he offered. "If you want." Johanna's mouth was dry, but she managed to nod. She didn't want to offend him by turning him down. He pushed off her desk and marched to the open door without checking to see if she was following. She was anyway.
She'd been nervous before, but when he turned the opposite way of town, she began to think she may never make it home. When she caught up enough to walk side by side with him, he finally looked at her again.
"Taking a different way," he said simply. Johanna mustered all the "fiery spirit" people always commented on.
"The long way?" she asked. Oliver stopped in his tracks and stopped her with a hand on her arm.
"Do you know that I am your brother?" he asked suddenly, his voice quiet and gentle like she'd never heard it before.
She shook her head. "That doesn't make any sense," she told him, emboldened by his ridiculous assertion. They just stood there for a moment, looking each other in the eyes. She'd never noticed how sad his looked.
After what felt like an eternity, Oliver shrugged his shoulders. "Ask your father. Maybe he'll tell you."
---