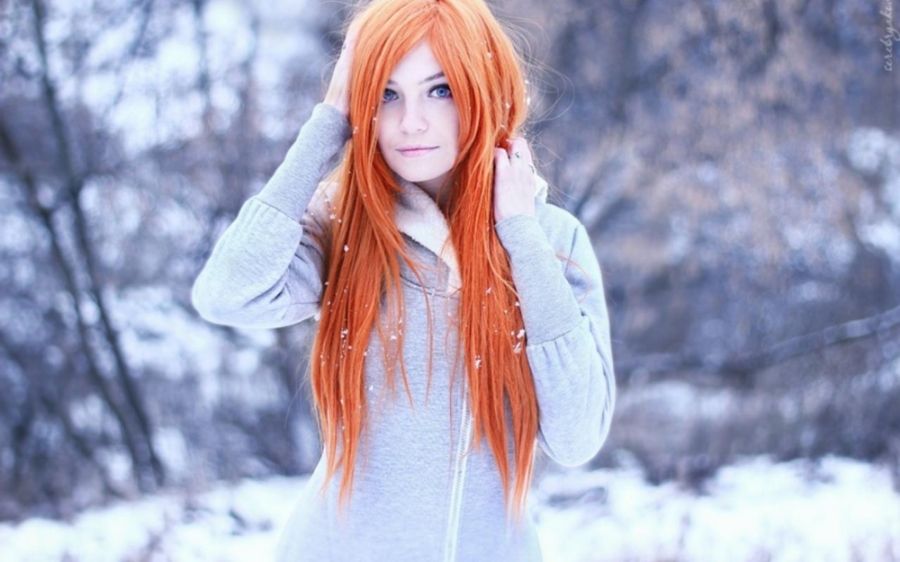 Full Name: Alyona Osminin
Nickname/Alias: Aly
Meaning: Torch
Gender: Female
Age: 22
Birthday: July 8th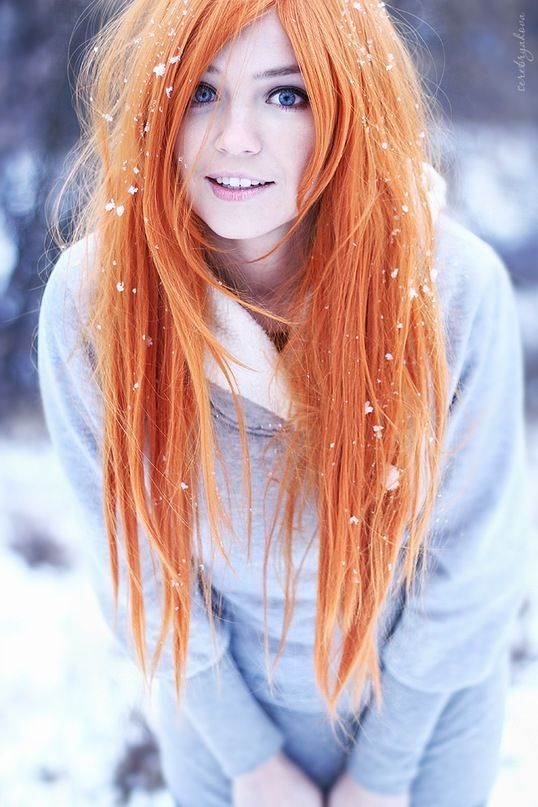 Ethnicity: Russian
Facial Type: Square
Eye Color: Green
Hair Color: Orange
Hairstyle: Wild, free, long, straight.
Skin Tone: Porcelain

Build: short, petit
Height: 65 inches.
Weight: 110 lb
Mood: curious, energetic, tired, and mischievous.
Attitude: Whimsical, sanguineous, and choleric.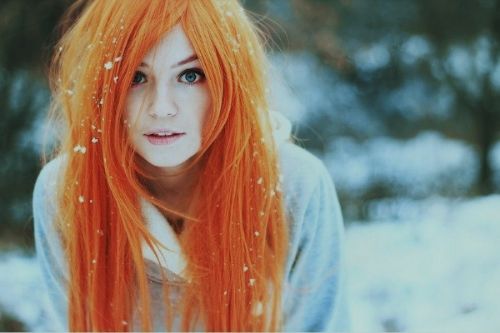 Occupation: Odd jobs in small town.
IQ: 96
Education: Home schooled due to health problems.
GPA: 2.4
Degree: High school diploma.

Religion: Russian Orthodox
Morals: The simple right and wrong, with points of grey.
Crime Record: None, having a crime record would mean she would have to leave the house.
Motivation: Control and freedom.
Culture: Brings gifts to homes, and doesn't wear outside shoes inside.
Traditions: Defender of the Father Land, International Women's day, Christmas and New Years.
Superstitions/Beliefs: does not gesture to show something negatives, never returns home even if she forgets something at the house, and never sits on the ends of tables.

Strengths: Loyal, head strong, and trusting.
Flaws: Her body. Severe combined immunodeficiency.

Languages: Russian, Polish, and some English but is confused on grammar.
Accent: Thick Russian.
Voice: Soft, mousey, a little high pitch.
Speech Impediments: breaths heavily causing her words to come out slower.

Role: Follower, but has the ability to be a leader.
Alignment: Neutral
Symbol: Bird in cage
Song:
Tornado by Jonsi