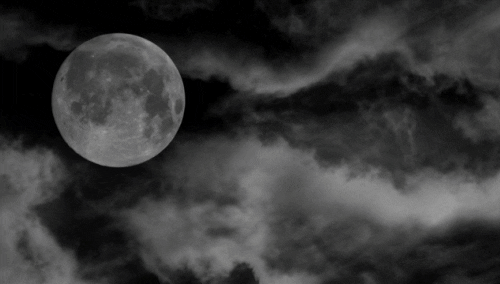 (Remake)
It has been years since supernatural beings revealed their existence to the world. When they first came out to the mundane, many were not accepted, naturally. For a long time people wanted the supernaturals hunted down and killed by the government. However, the government found that the supernaturals were too many in number and their power outweighed them by a long shot. So, the supernaturals simply continued to live among the humans (like they had been), without much repercussion. Of course, everyone was afraid of each other, in fear that their neighbor might be that which "goes bump in the night." No one was to be trusted.

The government set it up to where each supernatural were to go to their local police station and register as a "supernatural resident" of the town they lived in. But, we all know not all follow the rules, right? Some still live in hiding, refusing to let it be known what they are. The town of Elmwood, Tennessee doesn't really have much of a problem when it comes to the supernaturals. In the small town you have some that hate supernaturals with a passion, you have some that accept them, and then, well, you have the supernaturals themselves; then there are some who are simply indifferent. Though there hasn't been any problems does not mean there won't be any.

Recently, a large group of vampires have been causing problems a town over. Problems as in killing and taking humans mercilessly during the night. The townspeople of Elmwood were smart enough to know that the vampires, once wiping out the town of Ashbury, would soon come to their town. They were right. These vampires have already taken four of their townspeople, and they know that is just the beginning. The mayor of Elmwood devised a plan. Every human in town is not allowed to leave their home without at least one supernatural with them, especially at night. This way, if they were to be attacked, they would have someone to defend them. It has now been made into a law. The supernaturals that live in Elmwood and the humans there must work together. The mayor has made it to where each supernatural (that is a registered resident) is assigned a human (or a family), and they must move in together.

This law is known as the HPL (human protection law) and the mayor let the townsfolk know that this law would be in effect until the vampire threat was vanquished. And you want to know something? The government is not doing a thing about it. So, they are having to take matters into their own hands. Some of the supernaturals have decided to hunt down this group of vampires and kill them simply because they do not want to have to be chained to a human the rest of their days. A few humans are trying to help find and kill the vampires as well. But will they be successful? Things most definitely will not be easy. Can you imagine the drama and chaos?

So, what are you?

This role-play will start a day after the HPL has been put in place. The supernaturals of Elmwood have went to the town hall and received the name of the human they will be having to watch over, and are having to move in with them. They may know them, they may not. (If you are portraying a supernatural or human you will have to get together with the human/supernatural your character is paired with and discuss it with the other writer). The vampires who are going through towns killing humans (known as the "savage vampires") are hidden among the townspeople (they usually attack at night), staying in an old, abandoned house on the outskirts of town. They have four humans help captive, using them to feed on. If you have any questions please ask in OOC or PM! Enjoy the rp. ^^
---
{ I will be posting a list of abilities and such each species of supernatural in this role-play has in the OOC soon. However, I will let you know. There are faeries, vampires (obviously), werewolves (lycans), shape shifters (skin walkers), and witches/warlocks. So, stay tuned! Read on for a list of characters. :) }
---
---
Characters
Face Claim || Extra Info. || Species (if supernatural) || Status (open/reserved/taken)
The Human Townspeople
Human One
Matt Bomer || Protected by Supernatural Six; one of the humans trying to hunt the savage vampires || RESERVED by Dumisa
Human Two
Torrey Devitto || Protected by Supernatural Five ||

RESERVED by thehalfbreed443
Human Three
Matthew Gray Gubler || Protected by Supernatural One ||

RESERVED by slimmyjimjim
Human Four
Freya Mavor || Protected by Supernatural Two ||

RESERVED by The Toxic Cereus
Human Five
Jensen Ackles || Protected by Supernatural Four; wants to help hunt the vampires ||

OPEN
Human Six
Logan Lerman || Protected by Supernatural Three ||

RESERVED by Gentlemiss
---
The Supernaturals
Supernatural One
Jane Levy || Protects Human Three || Witch || RESERVED by Dumisa
Supernatural Two
James Franco || Protects Human Four || Vampire || OPEN
Supernatural Three
Lucas Till || Protects Human Six || Werewolf || RESERVED by mermaidlegend
Supernatural Four
Amber Heard || Protects Human Five || Shape Shifter|| TAKEN by the GM
Supernatural Five
Chris Pine || Protects Human Two || Warlock || RESERVED by TheRealHermione
Supernatural Six
Crystal Reed || Protects Human One || Faerie || OPEN
Supernatural Seven
Chris Evans || An Unregistered Supernatural || Werewolf || OPEN
Supernatural Eight
Arden Cho || Unregistered Supernatural || Faerie || RESERVED by mermaidlegend
---
The Savage Vampires
Vampire One
Phoebe Tonkin || The Leader || OPEN
Vampire Two
Joseph Morgan || Sort of like the Leader's Second-in-Command || TAKEN by GM
Vampire Three
Zoey Deutch || OPEN
Vampire Four
Daniel Sharman || OPEN
Vampire Five
Dianna Argon || OPEN
Vampire Six
Jamie Dornan || RESERVED by Gentlemiss
Vampire Seven
Sam Witwer || OPEN
---
Humans Taken by The Vampires
Taken Human One
Emily Browning || RESERVED by slimmyjimjim
Taken Human Two
Jessica Alba || OPEN
Taken Human Three
Marlon Teixeira || OPEN
Taken Human Four
Amanda Seyfried || RESERVED by TheRealHermione
---
---
Character Sheet
Make it neat and eye-catching! I'm not giving you a set sheet to give you the freedom of fixing you how you want. Please include everything, but feel free to add to it. Erase the things in ( )  brackets! Remember to use plenty of gifs/pictures as well.

Full Name: (first, middle, last)
Nickname(s): (if they have one and how they got it)
Gender:
Age: (no one under twenty; supernaturals list their physical and actual age[only for vampires and faeries, really])
Species:
Role: (Human Two, Supernatural Five, what?)
Appearance in Description: (what does your character look like? List things shown in the pictures and not)
Personality: (make it good)
Occupation: (if they have one)
Likes: (At least five)
Dislikes: (At least five)
Fears:
Quirks:
History: (doesn't have to be long)
Other:
---
---
The RULES
---
One:
Please do not join this role-play and then vanish without saying anything or within the first couple of posts. If you're going to do that, then just do not join.
Two:
This is an advanced

and

mature role-play. That means be able to use proper grammar, spelling, punctuation, and so forth to the best of your ability. Mistakes are a given but there is always spellcheck and Google if you are unsure. Also, be able to handle mature things like swearing (when appropriate), blood, gore, etc. If you can't, then you shouldn't even join. Keep in mind RPG rules!! Be able to type at least 400 per post per character.
Three:
Romance is a natural part of life, and this is a mature rp, but please. . . Once the clothes come off do the nifty "Fades to Black" or take it somewhere else. Keep it tactful, people!
Four:
When it comes to Face Claims. . . I really like the ones I have, but if you MUST. . . Then you can switch a face claim. Let me know and provide me with a GIF 500x281, however.
Five:
When you reserve a character you then have 24 hours to get me in a WIP and 48 hours to complete said character(s). If you need an extension, let me know and we can work something out. But! If you don't let me know I will reopen your spot. Also, since there are so many roles I want writers to be able to portray two characters, please. Both a male and a female, unless you would like two males. Please. To let me know you've read everything. . . Reserve two characters. If it is a huge issue, let me know and maybe we can work things out. :T

Six:
Please contribute to ideas and the OOC. Rps are more successful with an active OOC! Converse! Plleeaassee!
Seven:
If you have any questions feel free to ask. I do not bite too hard. My PM and IM is always open as well. I want this role-play to be fun and easygoing. You got me? :P I hope to be writing with you lovelies soon!
---
---
---
Taking place in...
There are no characters in this universe yet!
0 posts here • Page 1 of 1
0 posts here • Page 1 of 1
Arcs are bundles of posts that you can organize on your own. They're useful for telling a story that might span long periods of time or space.
There are no arcs in this roleplay.
There are no quests in this roleplay.
Here's the current leaderboard.
There are no groups in this roleplay!
Welcome home, Promethean. Here, you can manage your universe.
Arcs are bundles of posts from any location, allowing you to easily capture sub-plots which might be spread out across multiple locations.
You can create Quests with various rewards, encouraging your players to engage with specific plot lines.
Settings are the backdrop for the characters in your universe, giving meaning and context to their existence. By creating a number of well-written locations, you can organize your universe into areas and regions.
Navigation
While not required, locations can be organized onto a map. More information soon!
There are no groups in this roleplay!
There are no characters in this universe yet!
By creating Collectibles, you can reward your players with unique items that accentuate their character sheets.
Once an Item has been created, it can be spawned in the IC using /spawn Item Name (case-sensitive, as usual) — this can be followed with /take Item Name to retrieve the item into the current character's inventory.
Give your Universe life by adding a Mob, which are auto-replenishing NPCs your players can interact with. Useful for some quick hack-and-slash fun!
Mobs can be automated spawns, like rats and bats, or full-on NPCs complete with conversation menus. Use them to enhance your player experience!
Current Mobs
No mobs have been created yet.
Locations where Mobs and Items might appear.
You can schedule events for your players to create notifications and schedule times for everyone to plan around.
Add and remove other people from your Universe.
The Forge
Use your INK to craft new artifacts in When a Bad Moon Rises. Once created, Items cannot be changed, but they can be bought and sold in the marketplace.
Notable Items
No items have been created yet!
The Market
Buy, sell, and even craft your own items in this universe.
Market Data

Market conditions are unknown. Use caution when trading.

Quick Buy (Items Most Recently Listed for Sale)
There are no characters in this universe yet!
None
Discussions
Most recent OOC posts in When a Bad Moon Rises