---
Nick Names
Liam, Will
Age
24
Sexual Orientation
Straight
Tattoos|Scars|Piercings
None
Likes
+ His Work
+ Vanessa
+ Cars
+ Girls
+ Alcohol
Dislikes
- Too many questions
- Family matters
- Being rushed
- Staying in one place for too long
- Jerks
Secrets
(basically living a quadruple life.)
X- He steals and sells expensive cars
X- He's involved with the night life, as a pimp
X- His family sells and deals illegal weapons
X- He's in love with Vanessa - not that it's much of a secret
---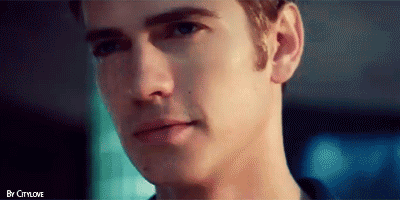 Personality
Liam is a complex character. There are many sides to him, and many people never learn more than one of them.
When you first meet him around the neighborhood, he's cocky and arrogant. Some might say he sits upon a high horse when, in fact, this is an extreme understatement. This 'horse' might as well be the empire state building. Atop the tower's peak rests a cushiony, golden embroidered throne where Liam comfortably resides. Surrounding his towering perch is an air of high self-esteem and self-importance that never seems to fade or waver. He's very witty, and likes to joke around often, but he acts as if he's superior to everyone around him. Being like this, he doesn't care for the opinion of anyone, even if he acts like he does.
His facade is generally bored if he's stuck in one place, but he always has an amused look if he's wandering around. His mind is often else where -no matter what he's doing he seems a bit distracted, but he doesn't usually rush. He's more one to constantly be checking the time, mentioning he's late, and not doing anything about it.
Because of his obvious act of importance, many don't see beneath it. When he isn't being forced to socialize, he's generally aloof and mysterious. He never fully explains anything, and answers any questions you have for him extremely vague and shiftily. Depending on him is extremely unstable situation, because he is everywhere he isn't expected to be, and no where others plan him to be. There's a dark mystery about him that leaves curious people wondering more about him. Who really is Liam? Just another snobby rich kid? Think again.
Liam has an IQ of 130, and is a jack of all trades, master at many. He's conniving and clever, keeping those he wants to on their toes. He's sarcastically serious, especially when he's dealing with business. Many times one wonders if his comments are jokes or an actual statement. He's very intelligent, and finds himself easily bored with people who can't capture his attention span well. He dislikes stupid people, and absolutely hates people who pretend to be dumb. Which puts him in an ironic place for his
second
life. Not only is he living a double life, he's living a quadruple life.
Before we get ahead of ourselves, lets break it down.
His family life, his business life, his side job, and his love life.
Let's start with the home.
Family life. His family runs a lovely company, of dealing, selling, and trading illegal weapons. They're connected with the mafia, and because of all that they're very wealthy. Mr. Rudolph is an extremely smart man, and trained his children to be just as confident and have business logic like himself. All of his decisions are well planned an made with precision. He is an extreme perfectionist, so everything has to be in it's place, no room for mistakes. There isn't an possibility of failure in his mind, because everything he does he so articulately figures out that he leaves no holes in any plan. This made childhood difficult for the young kids of the Rudolph family, but none of them have the time to complain. Liam is currently the oldest of the family, and the heir to the company. He doesn't have the option of saying no, especially to his father, so he's never considered otherwise. He is his father's right hand man, and knows everything there is to know about the company. His immediate family are the only ones to know of the business, other than suppliers and buyers. Other than that it is extremely top secret, and if asked what his family does, any of the children answer vaguely of architecture and reality. On top of that, Mr. Rudolph has made a deal with one of the mafia lords.. To marry his eldest son, to the man's eldest daughter,
Vivian
.
Picture2
Picture3
Business life. Liam has is own business, which was basically a "test trial", where his father gave him and his brothers a mission to start and run successfully a undercover business. They made a auto theft ring, where they stole expensive cars and resold them. It's very successful, and even after his father approved they continued to do it. It's become almost a hobby, and he's a bit glad he isn't the one to get his hands dirty. His younger brother does most of the "field work" like the actual stealing of the cars, Liam just keeps the cops at bay, and cleans up the mess of any trails left behind.
His side job. This job is questionable once you really know Liam, because many of the people he deals with in this you'd imagine he'd dislike. He's basically a pimp, and he manages a few prostitutes. Around 5 that is. This sometimes connects to his life with the mafia, because in this sick little world they give women and sex as gifts. Liam feels little to no sympathy to almost everyone in his life, and that includes these girls. He strongly dislikes when they play the "broken abused" act with him, because they could find another job. Maybe make less money, but it'd still be a job.
His love life. Yes, it just gets more complicated. He could have sex with tons of random girls.. But none capture his heart other than the one, and only, Vanessa Vinyard. Though she refuses to believe that she needs him, because he continuously shows up at times when she needs someone most, helps her, then quickly disappears back to his secretive life. She's constantly confused by his distance toward her, but she knows that he acts differently around her than anyone else. She debates whether to trust him, but he tells her she's the one for him. And that's what he believes. Occasionally they fight because of how aloof he acts, and how he knows she's into him as well, but she always holds back. When that happens, he usually tries to get his mind off of her, by going to bars, strip clubs, or having sex with strangers after getting completely drunk. This is sometimes to her knowledge as well.
History
Liam was the second child born into his family. He's always lived in the
house
he does currently, and he lives there with his other three brothers, and his parents. His father's business took up most of his time, but their mother was working from home. She was an event planner, mostly weddings but other get togethers as well. Mainly the boys were brought up pretty strictly, with private tutors as well as going to school. They were very well educated, but were never allowed to do rebellious silly things boys did. Videos games weren't allowed, but they all played sports and had personal trainers for that as well.
WIP
---
Character Quick Facts
Favorite Movie:
Reservoir Dogs
Favorite Color:
Dark, navy blue
Favorite Singer/Band:
Pink Floyd
Hobbies
Being a bad-ass..
---