Blaine Wayland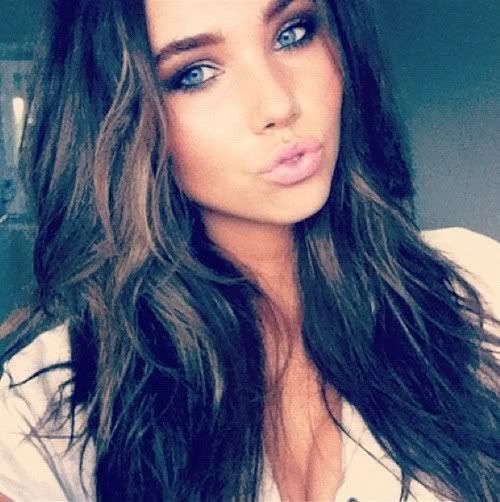 Full Name:
"Like it's really any of course business, there, skipper.."
Her full name is Blaine Calista Wayland. She doesn't like her name at all, none of it. Well, she
didn't
when she was younger, but she's grown fond of her first name. She just feels.. Bad ass! Hah, but.. She doesn't like telling anyone her name at all really.
"Because when someone knows your name.. They can pretty much control you. Think about it.."
Nickname:
"Ahah, noo.. Pet names just piss me off.."
Blaine has never been one to get emotionally attached to someone to the point they give her a "nickname." Noo.. Her brother sometimes calls her "B" when he's too lazy to say her whole name, but other than that.. Nothing. You can go for it though, call her something besides her actual name. We'll see how long it lasts..
Age:
"Old enough to tell you to go screw yourself while riding a four wheeler backwards." :)
Blaine just turned eighteen a few weeks ago. She had been planning to move out right after her birthday, hoped to actually, but things came up.. Things as in her parents. Her father reminded her that she had a business to learn all about so she could inherit it sooner or later. Her mother went on to tell her that the house was big enough for her to stay in "forever." And so on.. They both bugged her enough until she finally decided to stay. But hey, she has two younger siblings that do need her help here and there.. And the house
is
huge. Why not?
Gender:
"I bet you thought asking this question would cause me to lift up my shirt and confirm my gender, didn't you? Wrong!" :P
If you look past Blaine's perverted humor, brash, rude comments, and "The-Devil-May-Care" attitude.. You will find that she is, indeed, a
Female
. However, looking past all that may be harder than it sounds..
Role:
"Well, I'm not a cold, heartless, bitch. I'll tell you that right now. I'm the oldest of the Wayland siblings. Mmhmm.. Of course you've heard of me."
Girl Number Two
Likes:
+ Candy.. Of all kinds.
+ Sports and Exercise; she could probably run forever, and don't even get her started on tackle football.
+ Fooodddd; she loves Italian food like crazy. <3
"Spaghetti is better than.. Than.. Well, y'know."
+ Coke!
+ Rain, Lightening Storms, ..
"You get the point, right?"
+ Adrenaline
+ Animals
+ Hoodies <3
+ Parties
+ Booze! Alcohol! Liquor!
+ Music
+ Her Wolf Form
+ Laughter
"And anything else that involves having a good time.."
+ Etc, etc, etc,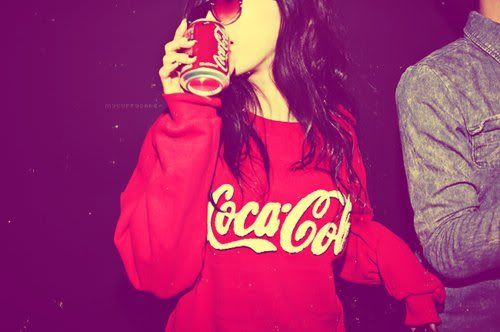 Dislikes:
"Globe Warming!" -__- "Seriously? Might as well ask the last time I took a shower.."
- Being told what to do.
- Her parents holding the business over her head.
"It's smothering.."
- Boredom
- Someone telling her she cannot do something or 'No.'
- Being put on the spot..
- Vampires; her dad tells awful stories about them.
- Business all together..
- Thunder
"Lightening storms.. I call handle. But thunder? Hell no..."
- Celery
"Have you tasted that nasty stuff?!"
- People who judge others..
- Party Stoppers
- Etc, etc, etc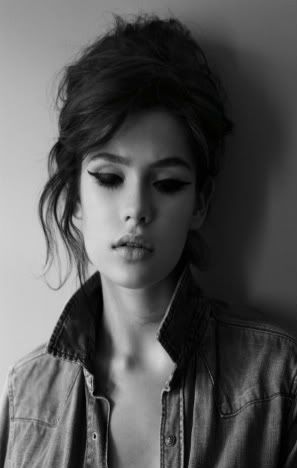 Fears:
"I fear you are getting on my nerves.. Wait. You should be the one afraid."
/Letting her parents down./
/One of her family members dying or getting sick./
/Being Overpowered/
/Inheriting The Business../
"Too much pressure, and serious-ness.. no thank you."
/Love in General/
/Dying/
/Losing herself/
"Okay.. You probably don't get this. Good thing I don't care if you do."
/Etc, Etc, Etc../
Theme Song:
Lookiinnggg..
Other:
Nothing at the moment..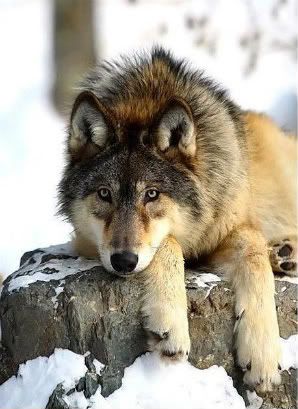 Wolf Fooorrmm