I
n the not so distant future, the world has managed to adopt and grow with technological advancements. Computers run with Quantum Tech and for those who can afford it, have managed to obtain android units, to run tasks and replace the standard coms. The city of New Crestmont, NY strives in the medical and science fields, many discoveries abound when it comes to cures to once incurable diseases. Primarily there was a recent findings in the cure for Cancer. While the city has been celebrating this recent victory among many others to come, deep in the shadows of the shining town, lives a secret society. They call themselves the
Time-Seekers
. These individuals have developed special devices infused with the dark artifacts, granting them superior gifts over people. All except for the manipulation of time. It was a gift granted by the gods, some say, the ability to bend or alter time kept sacred for centuries. A tricky ability to hold as changing history comes with many repercussions it has been recorded that
Fate
herself controls and bends time only as it has been written.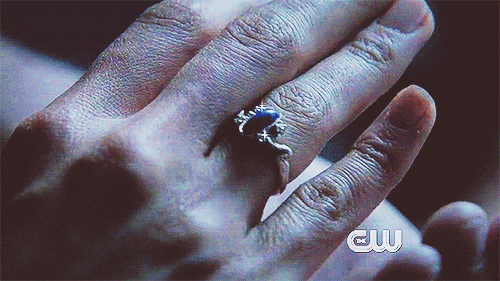 A
fter the passing of her grandmother, seventeen-year-old
Kaye Mercer
, has inherited a special family heirloom, her grandmother's ring. A lapis lazuli stone besetting a white-gold band with the inside engraved the words,
Tempus Aerternam.
Upon wearing said ring, it channels the ability to weave time. In a panic, she cannot control her new found power. So she takes some time to practice controlling the ability. It eventually leads a boy to her. Together the two exchange knowledge, snatches of stories passed along his family. Since they don't know much about their origins and why the rings have been left to them, together they search for answers. So far, Kaye learns she's apart of a special identity called
Time Weavers
and for eons there has only been two weavers. Why was this kept secret from her is beyond her scope. Things only get more confusing when they aren't the only ones on the hunt. They end up targets and must run away from all that they know or all hope is lost.
---
T
he
P
lot:
Time Seekers
pursue the death of both
Originals
in addition to acquiring the rings in order to activate the True spell. Once complete, they can traverse back to the beginning of time and obtain the artifact only known as the Hand of Forever. This artifact is believed to grant its owner the will to re-write Earth's history. Perhaps even reshape the Universe itself. The Ultimate power. That is only if they get the chance.
Now, Kaye and her companion(s), must journey to realize truths that have been dormant in the Earth since the dawn of existence and save the Earth as they know it or risk everything.
---
My character sheet
Code: Select all

[center][IMG]go to fontmeme.com and choose a font to generate a header with your character's name, keep in mind last names should be considered well.[/IMG]
[IMG]An Image of your character/let's go with realistic instead of illustrated this time please![/IMG]

[color=same color as the header][size=6]"A Quote"[/size][/color][/center]

[b]Name:[/b]
[b]Age:[/b]
[b]Gender:[/b]
[b]Height:[/b]

[/color]
[/tab]

[b]personality[/b]
[a snippet, reveal this within the Thread itself]

[b]history[/b]
[again, keep it brief, most of this is revealed in the Thread.]

[b]A Weaver, a Seeker, a Human?[/b]
[that goes here, as well as any abilities they posses]

[OOC]OOC IS MEANT FOR OOC, USE IT WISELY.
[COMMON SENSE]
Please follow ALL role play regulations or risk being banned from this thread. No bullying or please. Any inquiries or concerns bring them to me.
[ANOTHER WEAVER]
I need someone to portray the second Time Weaver! PM me for further details.
[RATED M FOR MATURE]
There will be graphic depictions of violence in this as well as mature themes and other such inferred topics of which you have been warned. This will be a dark themed Thread, if that bothers you, well, this isn't the Thread for you.
[MUSES]
Will be elaborated further upon Interest Check.
[LITERACY]
500+ words at least try to make the effort with each post. This is a long-term, literate Thread, I seek quality writers, someone who has a grasp of their Muse and knows how to navigate a solid . As it stands, no one needs to strive for exact word count or match post lengths not the case. Just do your please.
*Please be in for the long haul, do not apply if you can't commit.
Taking place in...
0 posts here • Page 1 of 1
0 posts here • Page 1 of 1
Arcs are bundles of posts that you can organize on your own. They're useful for telling a story that might span long periods of time or space.
There are no arcs in this roleplay.
There are no quests in this roleplay.
Here's the current leaderboard.
There are no groups in this roleplay!
Welcome home, Promethean. Here, you can manage your universe.
Arcs are bundles of posts from any location, allowing you to easily capture sub-plots which might be spread out across multiple locations.
You can create Quests with various rewards, encouraging your players to engage with specific plot lines.
Settings are the backdrop for the characters in your universe, giving meaning and context to their existence. By creating a number of well-written locations, you can organize your universe into areas and regions.
Navigation
While not required, locations can be organized onto a map. More information soon!
There are no groups in this roleplay!
By creating Collectibles, you can reward your players with unique items that accentuate their character sheets.
Once an Item has been created, it can be spawned in the IC using /spawn Item Name (case-sensitive, as usual) — this can be followed with /take Item Name to retrieve the item into the current character's inventory.
Give your Universe life by adding a Mob, which are auto-replenishing NPCs your players can interact with. Useful for some quick hack-and-slash fun!
Mobs can be automated spawns, like rats and bats, or full-on NPCs complete with conversation menus. Use them to enhance your player experience!
Current Mobs
No mobs have been created yet.
Locations where Mobs and Items might appear.
You can schedule events for your players to create notifications and schedule times for everyone to plan around.
Add and remove other people from your Universe.
The Forge
Use your INK to craft new artifacts in When Time Stopped. Once created, Items cannot be changed, but they can be bought and sold in the marketplace.
Notable Items
No items have been created yet!
The Market
Buy, sell, and even craft your own items in this universe.
Market Data

Market conditions are unknown. Use caution when trading.

Quick Buy (Items Most Recently Listed for Sale)
Newest
Trending
Most Followed
None
Discussions
Topics

Replies
Views

Last post
Most recent OOC posts in When Time Stopped
This is the auto-generated OOC topic for the roleplay "
When Time Stopped
"
You may edit this first post as you see fit.