I've Got You Under My Skin - Frank Sinatra
"A look into my life, my past, and how my treacherous mind works? Well, I am sure this will be just so enjoyable. What? I am not being droll, I am being very sincere, I just love being examined and taken apart like some insect at the hands of an overzealous child who was probably dropped more then a few times by his adoring parents. Well, in the desire for honesty, I am no mere insect, and I am sure you are slightly less zealous then the average child, but I, well, I am far too polite to point out the similarities within your intelligence capabilities."
---
---
【 Full Name 】
Zandyr Virodar Kashatir
【 Nicknames 】
Full Title:

Zandyr Virodar Kashatir, first of his name, first born son of the Kashatir family, Crown Prince of Xairal, Duke of Sarvin, Defender of the Winter Palace, Captain of the Crystal Guard, Keeper of the Rose, Warden of the East, Lord Commander of Xairal's Legions, Victor at the Battle of Black Chasm, Protector of Ama, Hero of Rayus, Conqueror of Karanth, First Blade and Champion of Xairal. | Even my titles have titles.


Zan

| A name my mother invented, something she thought was 'adorable' no doubt. Few people call me that, I can list them on one hand, to be precise.


Boy

| My father is a busy man.


My Highness

| Surprisingly easy to twist by sycophants or dissident.


The Champion/Hero

| An annoying an undeserved name, but I understand the necessity that spawned it.


The Butcher
|
I will never deny that.
【 Age 】
23
【 Affiliation 】
House Kashatir
【 Role 】
Crown Prince of Xairal
【 Gender 】
"Ah, this is where I am expected to make some bitingly witty remark on your apparent lack of observation prowess, yes?"
Male
---
---
Appearance
"Feminine? I have never heard that one before, I am sure your wit and creativity is a source of eternal pride for your parents. "
---
---
【 Height 】
6'2 || 188 cm
【 Weight 】
184 lbs || 83 kg
【 Hair Colour 】
Obsidian
【 Eye Colour 】
Hazel
【 Voice 】
What does your character sound like? You can link to a sample (optional).
Much to his eternal chagrin Zandyr has a very feminine appearance, in fact, he has even been mistaken for a woman a few times by very drunk soldiers or townspeople. It was far worse when he was younger when he lacked the very obvious adam's apple, so much that he was often referred to as the 'young princess' by the maids and even other nobles, of course, it was never said to his face or when they thought he was within earshot. Due to his very 'fair' appearance, he is considered a beautiful man. Not handsome, beautiful, something that greatly annoys him when mentioned especially when compared to his father who was always considered ruggedly handsome as Zandyr took after his mother.

Much like his mother, Zandyr has long, luxurious obsidian hair with a slight almost purple sheen to it under the right lighting. His skin, despite spending long hours in the sun, is light as it stubbornly refuses to darken. Much like his mother, he has high, thin cheek bones, even arching eyebrows, a strong, pointed chin, and even white teeth hidden by plump lips that will earn anyone a dark hazel glare from anyone that dares to comment on his 'kissable' lips. Although, if someone would to look closely, they would see he is missing two of his back molars. His physique, much to his eternal annoyance, is one that sends the idea of frailty over power. Despite years of training and war, his body stubbornly refuses to get larger, he is incredibly thin, with 'boyish' hips, long limbs and thin fingers. While his body does have toned, wire muscles, he would never get into a purely strength match with even a normal townsperson because he lacks raw strength instead relying on speed, intelligence, and tempered skill to overcome his opponents. Yes, he is not one of those self-proclaimed 'lithe but strong' nonsense that many other sons of nobility attempt to claim, in fact, Zandyr will often laugh and even mock those people.

It is not unusual for Zandyr to let his facial hair grow until a thin shadow stretches across his jaw as it helps cut down on his overly feminine appearance despite being incredibly 'unprincely' and far from the refined visage he is supposed to keep composed at all times, but even he needs to rebel against the standard and expected from time to time, but it is a very small rebellion as, for the most part, he upholds the expected standards for someone of his rank and station including wearing clothing with long sleeves in order to hide the numerous scars from training, the war, and his early lessons given to him by his father that cover his body as such things are considered 'unsavory' for the delicate 'flowers' at court.
---
---
Personality
"I would not bother if I were you. Beneath the flawless face and sharp wit is just a dreadfully dull spoiled prince."
---
---
【 Likes 】
✓ Literature || Zandyr loves to read, and it remains one of his preferred means to pass the time.
✓ Cooking || While he cannot claim to be particularly good at it, he has a love for cooking that he has only recently discovered.
✓ Verbal Confrontation || He enjoys debating, arguing, or merely engaging it wits as long as the other person is capable of higher brain function.
✓ Flowers || Due to one of the few memories he has of his mother, Zandyr has always had a deep appreciation for flowers which is why the Winter Palace maintains a small garden, his mothers creation, at his request.
✓ Alcohol || He does not drink in public and prefers to keep his actions private, he has begun to drink heavily when alone.
✓ Dancing || A enjoyment that does not do his feminine appearance any favors.
✓ Music || Zandyr has always had a deep appreciate for the musical arts and is fond of playing the piano.
【 Dislikes 】
✗ Alcohol || It is less on the substance then hating his new found reliance on it.
✗ False Idol || Hero/Champion, he despises both of those names, but understands why he has been paraded around as such to the people, but the things he has done or ordered done should not be exalted.
✗ Onions || Zandyr has always had intense dislike of Onions.
✗ Snapping || People who snap their finger is something that quickly annoys the Prince.
✗ Cats || Well, to be fair, his dislike of cats exist because they dislike him, and he is far too proud to continue to embarrass himself by reaching out to the small adorable felines and have them strike out at him.
【 Skills 】
✧ Leadership || Despite his warm nature, he is a very talented and experienced leader having served in the war as one of Xairal's commanders as well as all the training and life skill that comes with being a prince whose job centers around commanding others what to do.
✧ Martial Training || Xarial has always placed emphasis and pride in their military tradition, and as the prince, most of Zandyr's life has been consumed with the aspects of war from archery, horsemanship, and swordsmanship.
✧ Musicians || While he doesn't consider himself to be a master, he is very good at playing the piano.
✧ Healing || Having taking a very large role in the war, Xarial understands how important medical treatment is and has made a large effort to understand how to treat battle wounds, sickness, as well as recognize many herbs and how to prepare them.
✧ Speed Reading || While not a very important skill, Zandyr can read incredibly quickly able to absorb paragraphs in the span of seconds.
【 Fears 】
⦿ Failure || Most of his life has been consumed with doing his father proud, of being the 'best' son and prince he could possibly be in the futile hunt for approval, because of this, he doesn't take failure very well nor even simple mistakes.
⦿ Deep Water || Zandyr has no idea how to swim and nearly drowned long ago, he still has a phobia of deep waters.
⦿ Sieges || Sieges are long, brutal, and harsh, but it is after the siege, once the walls or villages fall that Zandyr fears for the darker parts of men, the beast that lurks within their souls comes out. He could go his entire life without ever having to see that side of humanity again.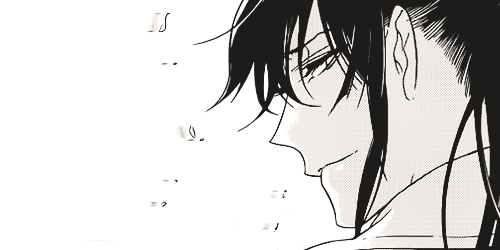 【Personality】
Resolute || Proud || Competitive || Distant || Demanding || Intelligent

One of the greatest traits that Zandyr is proud of is his resolute nature, and it is often the trait he is most known for during his military career. His determination and unyielding spirit has helped him push on through his life, allowing him to keep his chin up and bear the burdens that should have broken his spirit decades ago. Once a decisions has been made, Zandyr will follow it, crush any obstacles, and reach his objective no matter what he has to do or how much of himself he has to sacrifice. This resolute nature of his gives him an iron-will, but it also makes him incredibly stubborn. It is extremely difficult, nigh-impossible, to budge him once he plants his feat and to prove he is wrong is an uphill struggle.

Getting him to realize he is wrong is one thing, getting him to admit it out loud is another thing entirely as pride is a core factor of his being and his primary sin. Zandyr has immense pride in himself, his nation, his family, and his people as it was something he was raised to believe and had beaten into him since he could walk. His pride aids in his determined nature as backing down, or heaven forbid, having to admit he was wrong is a massive blow to his sense of worth. Because of his pride, he is hyper-critical over his own mistakes and actions. Where other people will merely shrug off mistakes and 'learn next time', Zandyr will spend hours, days, even months silently berating himself for his slip ups because he is supposed to be better then that, smarter then that, stronger then that. Imperfections, real or perceived, are a source of constant pain and aggravation, and he will constantly assume other people can see them as well and are mocking him in their minds just as those at court did so long ago.

Because of his need to be perfect, beyond faults, Zandyr is incredibly competitive as he cannot stand the idea of others being better than him despite, logically, understanding that he cannot be the best and that will always be others superior to him. Better swordsmen, better commanders, better princes, better men, there is always going to be someone better at something. The world is far too large for him to truly be the best at anything, but his nature cannot allow him to do that. He will work harder to prove he is 'better' then others near him even if he doesn't realize he is doing that at the time, and he will never back down from a challenge once issued making him act rather 'childish' compared to his normal, reserved, self.

And reserved he is. It is very rare for him to show his emotions and has often been described as 'cold' by most people who meet him. He keeps his feelings and actions separate, or, he tries to. Most people, no matter how close, will have little idea on how he truly feels about them treating them like he does everyone else, with a mixture of bemused wit and apathy. This distant nature has protected him from many of the things he has seen and allows him to push on, but at the same time, it makes him rather unused to dealing with his emotions preferring to push them away or put them under lock and key. On the few times he has ever had to face them because the emotions were too strong to be able to easily stash them away has ended disastrously as he has trouble handling his turbulent, intense emotions. Someone he once knew told him that he has such trouble dealing with his emotions when they erupt because he feels them so much more intensely then the average person.

An intense is a good word for much of his personality. Just like how he is over-critical of himself, he is critical of others. Of their abilities, of their actions, of their motives... He judges others with the same impossibly high standards he uses on himself which does make him find faults in others. Faults that would be small and unnoticeable to others are large and apparent to Zandyr, and a part of him knows that the reason he does this is a mixture of a desire to see others as just as imperfect, if not more so, then himself to help his own insecurities, and it helps protect him. If he sees others as less then him, as weaker, as slower, then should they hurt or betray him, it will be easier to deal with. There are very few people who are absolved of this scrutiny, his sisters, no matter how they act, are always above his harsher criticism, and his father is despite... his father perhaps needing someone to point out his many flaws.

And Zandyr has a rather sharp tongue when it comes to pointing out said flaws. He adores, almost loves, witty remarks and comments from him, or others, and loves to engage in wits. He loves to read and has the ability to retain large amounts of, often pointless, information. This memorization ability coupled with his observational skills has made him a extremely skilled and accomplished tactician which has caused his reputation in the war to grow to the point where Zandyr is now the overall commander of the military forces of his nation. But, his intelligence does come with a downside, his mind is easily bored. Few people can challenge his intelligence, can make his mind run all the time, that can spark inspiration within him and light a few in his soul... well, if he were to be honest, he has never met anyone like that. His mind is his greatest strength and weakness.
---
---
History
"I would hate to bore you with the tedious details, but my upbringing was what one would expect for someone of my over-inflated station. I won't pretend that you wish to hear it so long as I don't have to pretend to wish to hear about yours."
---
---
【 History 】
Zandyr, such a silly name, I still cannot believe he picked that name for you. What was wrong with Aurelius? Or Tychus? I would have taken even Joten, before you ask, your grandfather's grandfather or something was called Joten, but it had to be Zandyr. Look at me rambling as I talk, er, write, I am sorely tempted to go back and tear out this page and just redo it, but well, maybe you can read this and smile at my legendary eloquence. I know this isn't the best present to give to a baby boy, but with all the things I know your father is going to want from you; I think this will help you. You can write your feelings and thoughts here, and it will be safe, maybe you will think of me when you write? Oh! What if we do something special and instead of putting the date, you can just write how old you are so that someday we can look through it together! But, it is yours, so whatever you choose will be just fine. I wrote far more then I meant to, but whatever happens Zan, know that I love you.

Prince Aegnor had long defied everyone's expectations and stayed unengaged despite the wishes and desire of his own aging father, but that decision came back to bite him when his father passed away in his sleep leaving Aegnor as the King of Xairai, the unmarried king without any heirs to be found which left the kingdom in a precarious position. One bad plague, one misstep and the kingdom would be plunged into chaos, his juvenile desire for independence had to be crushed if the kingdom was to be safe, something the wealthier, and stronger, nobles were aware of and sought to take advantage of. To solidify his control of the kingdom as well as pacify the ruling class, he took Selene as his bride. Selene Vorant, the eldest daughter of a minor house, it was a marriage of convenience one which would raise the Vorant house to prominence in a single move, and one which would show the new king had even the interest of minor nobility at heart, of course, it did help that Selene was considered to be the greatest beauty in the kingdom with long dark hair and the fair pale skin that made her look so much like the beautiful moon that dominates the night skies of Xairai, and Aegnor had always desired her.

This desire did not run both ways, Selene had harbored romantic feelings for a gardener on her families estate, a low-born man who shared in her love of plants and things of simple beauty, he was a soft-hearted man, a kind man, but Selene understood her duties to her family, and despite the pleas of the heart, she married Aegnor and became Queen of Xairai. The Winter Palace is a glorious, magnificent structure that is unrivaled in splendor in Xairai or any kingdom, but it lacked one thing, life. The Palace, as the name implies, is subject to extremely harsh cold weather which does not allow much in the way of plant life, something she needed. To make her happy, Aegnor had a large greenhouse constructed, one that would allow the Winter Palace to grow life, one that would make his wife happy, but his actions would spell the end. In order to make her happy and feel at ease in his gift, he brought the gardener from her home, the man she loved and invited him to stay at the Palace.

For all his flaws, Aegnor loved his wife, how could he not? She was intelligent, funny, kind, and loving, and Selene... Perhaps, with time, she could have grown to love Aegnor as he was kind, in his own way, there are a lot of things that could have happened, but it was not meant to be. With the gardener, whose name was struck from the records, so close by, with so close, the love they had for each other couldn't be held back for long. Stolen kisses among newly grown flowers and passionate embraces under the moonlit sky filled her heart with joy because, finally, she had something she chose for herself. It was ten months later that she became pregnant, and much to her shame, she did know who the father was. Both men adamantly believed the child was theirs, one from faith, the other from ignorance, and to both of their bewilderment, the young boy looked like her and no other.

Selene understood how dangerous it was, how foolish it was for her to be doing that when she had a son she had too look after, when she was the Queen of a nation, but she couldn't stop. It was not long after Zandyr turned one that she and her lover were discovered in each others arms. Aegon had hoped to surprise her with a gift, a beautiful carved diamond set into a silver necklace, but he found her wrapped in the arms of another. Driven mad with rage, he drew his sword and cut the gardener down, his bloody splattering over the flowers and windows of the structure that had been built to commemorate love. Lost with rage, he couldn't understand, or perhaps he didn't care, but he moved forward and struck down his wife even as she held onto the gardener's dead body, sobbing uncontrollably as everything fell apart before her very eyes.

It was in grim, almost oppressive silence, that the most trusted servants of Aegon cleaned up the blood, took away the bodies, and took a vow of silence to never speak of this again. The reputation and stature of the King of Xairai cannot have a black mark on it, the knowledge of an unfaithful wife would greatly damage his reputation beyond repair not just with his own people but with the people and royals of other nations. To avoid this, rumors spread of how his wife died due to a sudden drop of her health, and crush and potential rumors, he quickly remarried, but the damage to Aegon's heart had been done. The betrayal had broken something in him, crushed the light within his soul, and it extended beyond him. Trust and faith in others became beyond him, and more then that, as Zan grew older, Aegon tried to find something of himself in the boy, to prove that he was his son, but he couldn't find anything. The boy looked too much like his mother to find anything, and it killed him. Every time he looked at Zandyr, he saw her. Her in the arms of another man, of her smiled filled with deception. It wasn't Zandyr's fault, and he knows that, but he can't help but hate him. Hate what he stands for, what he reminds him of, hate the idea of him not being his child, of another man's child taking over his throne.

Father says I have to train now but I dont want to. They laugh at me when I try. They keep laughing at me. They say I am a little princess but I am a boy! They think I cant hear them but I do. I am a boy... I am... - Seven and three qarters

Zandyr's early life was fairly standard for most royalty. He spent most of his time with nannies or tutors, learning how to write, speak, among other things. He never had much exposure to his father unlike his sisters almost as if he was... different. He assumed that it was because he was a prince and so needed to be 'stronger' then his sisters, needed to learn how to rule, and it seemed to make enough sense for him to believe it when he lacked anything else to believe. He didn't start seeing his father in any large amount of time until he was seven and his marital training began.

Much like his standard tutoring, his training was done by knights and soldiers within the army, but his father decided to take a 'hands on' approach in many of his training sessions, and Zandyr's initial joy at seeing his father quickly turned to anger and fear at the sight of his father dressed up in combat gear. His father was... far harsher then any teacher he ever had. He did not pull his punches, he did not hesitate to cut into Zandyr's flesh, and he made a point to speak down to him. Remind him that he is a prince not a princess and needs to stand up because he did not have time to waste on the weak. The kingdom needed a strong prince, not a child.

Sorry if this is hard to read I messed up today. I missed a block and Fathers sword cut into my right arm. I don't know why but it hurt and I. I cried and I know I shouldn't have. It was weak father says I can't show weakness but I couldnt help it. The rings on my armor was ripping into it and pulling it and I just couldn't help it. I really couldn't. Father kicked me reminded me to be stronger that I was being a child. A weak princess, and I saw them two serving boys walking by snickering at me. Snicker at me. I am not a child! I told him I was sorry but he told me to pick the sword up and start again. A prince needs to fight on no matter what but I kept dropping it. My hand wouldn't close and the sword was slippery.. It is really hard to write with my left hand, so I am going to stop here for today. - Ten

His training with his father was interrupted with the invasion of the Helyan, but he continued to train and study as the war waged on, and despite all odds, the Xeirai army managed to win, they fought back the barbaric forces of the Helyan, and his father did it, commanded the forces that pushed them back, step by step and finally broken their backs. As far as Zandyr was concerned, his father was a hero, one who crushed barbarians and saved people. He wouldn't to be like that someday, to be that strong, to be able to protect everyone, to be a great king.

I lost two teeth today. Father's blade pommel came up and caught me in the jaw because I let my guard down. I finally got a hit on him though! He swung to the left, and I ducked underneath and tapped his leg with my blade! I managed to score a hit on him! But, I let my guard down and didn't see when he swung that handle at me, I was foolish, I shouldn't have let my guard down, but I was so happy, but I shouldn't have been. I mean, I kinda hoped he would have said something, maybe told me I was getting better, maybe he could have... no, I should have kept going. An enemy isn't going to stop just because I managed to touch them, father is just trying to make me stronger.

I swallowed one of them, is that bad? I don't know what will happen if you swallow your teeth. I should ask... no, Father is busy with the new war on those traitors, and Lady Vigdis hasn't been feeling well lately. I will just go to the library and find it out. I am not scared or anything, I just want to make sure. 'A good prince is never scared and always prepared.' - Fourteen

As Zandyr grew older, he also grew bitter and guarded. His father was still his hero, and he even missed training with him from time to time as it was the only time he truly got to spend with his father, who refused to let him call him 'dad' because that word was not 'proper' for a prince despite his sisters being able to say the same. The insults and whispered rumors of him being a 'little princess' who was attracted to other men still persisted and only seemed to grow as he got older and more attractive, more feminine. He couldn't intimidate with his body or actions, so he had to use his words. He turned words into weapons, into daggers and arrows with which he could strike at others. If he couldn't intimidate them, he would break their minds and spirits, defend himself with his mind.

And it worked far better then it should, but at the same time, Zandyr also isolated himself. He would lash out with his words before allowing people a chance to get close to him because it was easier to keep them away early then allow them to get close as close meant dangerous. He grew to enjoy his own company, his own mind, his own time. It was a pathetic and sad existence for a teenager, and when he started to mature, he would occasionally take woman, sometimes serving girls, other times the air-headed daughters of other noble houses, but he was always careful, and sure to let them know that he had no intentions of taking it further. He lived alone, in his small little world within the world.

I am joining the war. Father said it is time for me to join the fray and establish myself as a leader of worth. If were to be honest, I would have to say I am a little nervous about all of this. I have never led men before, not like this, and what if I fail? But, I am excited, I can finally do it. Finally make father proud, finally do what I was born to do. - Sixteen

Zandyrs romanticized ideals of war was quickly destroyed in his first battle, serving as a commander in General Rashals army. The blood, the screams, the way men would claw at the faces of others even as their intestines slipped out, and the smell, the smell was the worst. No book ever told him of how men and women loose their bowls when they die, and the smell of blood, gore, and feces of thousands of men and women is a potent stench. Zandyr cannot remember the first person he killed, in fact, he can barely remember any of them. All the faces just blur overtime. Did they have a son? A father? A sister? A wife? Did it matter? No, not really. Zandyr quickly discovered that such thoughts never bothered him, in fact, it was the fact that they didn't bother him that bothered him.

He quickly rose in rank past his ceremonial position of 'Lord Commander' to a true general commanding the 4th imperial army, and with it, Prince Zandyr became a frequent name on the lips of the nobility. The 'princess' was now one of the greatest military minds in kingdom. In a show of confidence, Aegon left the war to his commanders and the prince in order to return to the capital and keep a tighter leash on the nation.

Many battles stand out, many are heralded as 'great victories' but one, one battle stands out the most in Zandyrs memories. The siege of Karanth. Karanth was a large city that stood as a linchpin in the defensive lines of Ezea and homes of tens of thousands of men, women, and children. It had endured and turned away numerous assaults and sieges by Xairai forces and stood as an important symbol of the unending war that seemed to have no end in sight, that was, until it came under siege by the 4th Imperial Army.

The siege started as any other, encircling the city, building fortification so that the defenders of the city did not get ideas and outside forces hesitate before launching raids, the securing of supply lines, and the destruction of nearby land. Zandyr started to construct the engines of war, rams, ladders, and massive towers, but he had no intention of using them. An assault on the walls would cost them a lot of lives, no, they were merely to intimidate the defenders, they intended so slowly starve the defenders while they dug tunnels underneath the walls. An operation that would take months, if not years, to succeed, but if Karanth fell, it would strike a blow into the hearts of the people of Ezea.

But it seemed Crown Prince Riven Anarane knew that as well. Zandyr knew of Riven, by reputation, as Riven was one of their greatest military commanders just as Zandyr was his nations. It was almost funny, two princes being two of the greatest minds in the war, but Riven wasn't quite the same as him. From what he could gather, Riven was warm and kind where Zandyr was cold and harsh, they were the opposite sides of the coin, and Zandyr knew, deep in his heart, that the war would be truly decided when they met on the battlefield, but he had not expected that date to be approaching so soon as Riven marched his army to relieve the city of Karanth. Knowing he had no other choice, Zandyr ordered the assault upon Karanth.

I.. don't know what went wrong. I am sorry, the men, they changed, and I couldn't stop them. I can still hear their screams, the screams for help. I killed four of my own men, they were pulling at the clothes of this woman, and I knew what they were going to do, I had seen signs and the leftovers all over the city, and I killed them. I killed them like dogs. One of them, I can recall, had a daughter at home, and I couldn't understand, how could he do this? Something changed them. I don't know if it was fear or panic, or anger... or something darker, but my men became monsters. I became a monster. The city was filled with bodies and blood, I nearly slipped on something, I think it might have been a liver.

...

There was this little girl, she couldn't have been more then seven, she was holding on to the body of her mother and just crying, begging her to wake up, and her body was covered in so much blood, I don't know whose blood it was. I should have stopped, I should have helped her then maybe I could have saved someone, anyone from that. But I didn't, I kept walking. I had to. I couldn't... I am prince. I have to be stronger then that, I should have saved her. I found her body, or what was left of it, the next day, still next to her mothers. I could have saved her.

...

Karanth is gone. I had every last building torn down and burnt. It has been silent these past few days, the men are not talking about what happened, and few are talking at all almost as if everyone, men and women, are hoping to lock this away. I executed three more men for raping one of our female soldiers, and I have ordered my army to fall back. Riven will be here soon, and my men don't have the spirit for such a battle. I... don't have it in me for one more battle, and I had the oddest thought as I looked upon the remaining walls of a city once home to thousands, 'Welcome, to the city of bones'. - Nineteen

The Siege of Karanth would quickly become known by two different names, the Conquest of Karanth by the people of Xairai and the Butcher of Karanth. Aegon used it as a rallying cry, and much to Zandyr's eternal shame, he turned him into a hero. A champion for butchering innocence and watching them suffer. While for the people of Ezea it became a black mark in their history, nothing of the like had ever happened, and while he was known as the Champion to his own nation, he was known only as the Butcher to the people of Ezea.

The war continued on, both sides hoping to take advantage of the sudden shift in power, but nothing came of it as both Zandyr and Riven dodged and outmaneuvered each others forces never willing to fully commit to the field, until... years later, their forces finally came to meet near the small village of Ravus. It was early in the morning when the two forces clashed, and while Zandyr usually only committed himself, personally, to spots where his men were struggling or needed the moral force to push through, but this day, he looked for Riven's personal standard, and rode out to meet him, and on that faithful day, the war would come to an end.

I killed him. Prince Riven, he was a good man. I know that, I had read about him in reports, but when we met each other, I understood then that he was the hero and I the monster. He was the prince upon the white horse while I was the black knight sent to whisk the fair maiden away. I don't know why I rode out to meet him, and I don't know what possessed me to look for him in that melee, but I knew I had to. Despite never having seen each other, we both knew who the other was when we gazed at each other, we just knew.

His skill with the blade was commendable, but I was better. That said, he was the better horseman. It was a fierce fight, and I wanted to lose. I... I wanted to lose. I didn't deserve to win, he was the better man, and I hate him for it. I hate him that foolish dead prince, I hate you, and I hope you suffer in the pit, but you deserved to win. I.. have done many things I am not proud of in this war, and I am heralded as a hero for it. A hero! I did what I had to do, I know that. I do, and I would do it again if I had to, but Riven had never done that. Riven was honorable... and that honor got him killed. He managed to unhorse me, and he had the upper hand, but he dismounted to make our fight fair. In the middle of the battle, in the chaos that surrounded us, he was concerned with such nonsense. On foot, I was the better by a large margin, and I disarmed him. I had wanted to die, but I disarmed him. My instincts, a part of me... didn't want to die even though I didn't believe I deserved to win. He was disarmed... I should have taken him in. Take him prisoner, Father could have done many things with a royal hostage, brokered to bring the war to an end, but I couldn't. I struck him down. He had insulted me. Called me a monster, a butcher, he spat at my feet told me he had seen the ruins of Karanth. And he was right. I am a monster. I am no hero, I am the butcher, but I do what I have to do. I will always do what I have to do, but I know I didn't strike him down because I hated him, I killed him because I hated myself - Twenty-Three

The death of Prince Riven was a blow, and Zandyr was quick to hide his hand in it. The war would only escalate if the Butcher of Karanth had slain the Crown Prince, instead, it was said he was killed by a random soldier as he lead a glorious counter-charge. Only Zandyr and Aegon know what really happened, stories exist, of how the two princes came to blow, but they are dismissed because of how unlikely such a thing would be, and if it had happened, there would be no real reason for Zandyr to not claim such a feat of martial skill for his own. With the death of the Prince, and the growing strength of the Heylan, both sides pursued peace... but peace was hard to discuss with so much blood on their hands, arranged marriage was the best way to guarantee peace... the only way. Once again, Zandyr would do what he had to do because that is who he was.
---
---
"Me in all my irresistible glory. Yes, despite my earlier statement I am very aware that I don't quite live up to my terrifying reputation."