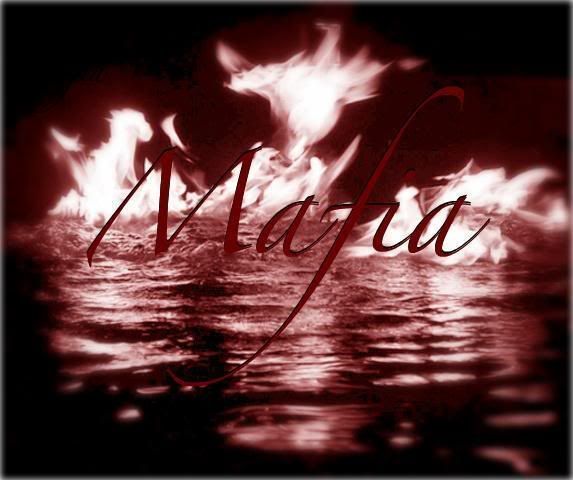 ---
---
The mafia starts to make a comeback, an up rise. Everyone knows their not safe unless they join the mafia, few souls will choose not to and their life's may come to an end if the Boss hears about some trouble that's been stirring on the streets about his wife and an employee. For the people of the city who don't join have to fight to survive the new upcoming, even the police aren't as protected as members of the mafia are. The boss as connections the police don't know about and can have mainly anyone killed he desires. Everyone in and out of the mafia have to be very careful of their actions if they wish to stay alive, the advice around the gang is the boss tells you to do something you do it no questioning. Even if it means killing or harming the ones you love or care for.
There is only one Name that's higher than then the east side Mafia. Their brother Gang who's on the west coast of the city. Many don't know where to turn, they debate on going to the east or west coast mafia both very high in power and reputation. The one this the west coast has an advantage to is sending a spy over to join them, he makes sure he checks back every once in a while with up dates. One thing the west side didn't count on was for their agent to have an affair. For the east coast Marfia, they to have advantages such as underground meeting spots, and a police force who's got their back.
As for the boss he is having everything running smoothly so far in their upcoming. He's been busy with making sure everyone and everything is in order. He's the type of person you wouldn't want to mess with, or get on his bad side wouldn't be the brightest idea. He never really had it easy as a kid, jumping from family to family each time have a worse experience with the next. That always led for him getting into trouble with the police. Around that rebellious stage of his childhood he ran into a mafia group, and from than on wanted to start his own mafia. Sure enough his little brother wanted to follow in this footsteps, but ended up getting himself killed in the process. The boss still can't get over the fact it was his fault that had happened. When he was in jail that's where he met Vanessa who had been taken to jail that night.
Their rival Mafia has a big plan they are going to pursue in the next few days or weeks. They want to take down their brother gang so they rule the city. Their boss is meaner than the east coats. He killed his own wife because she didn't do as he asked. He only hires the toughest of the tough for his Mafia, he doesn't want no puny weakling join in just to stay alive. He can take over the city as the head mafia group if there are worthless men on his side. He's a man with a specific image on how he likes to run things and how they should go. Do it wrong and you certainly will be punished.
---
---

Name:Cody|Age:33|The Boss|FC: Julian McMahon|Married To Vanessa|

Taken By Larochar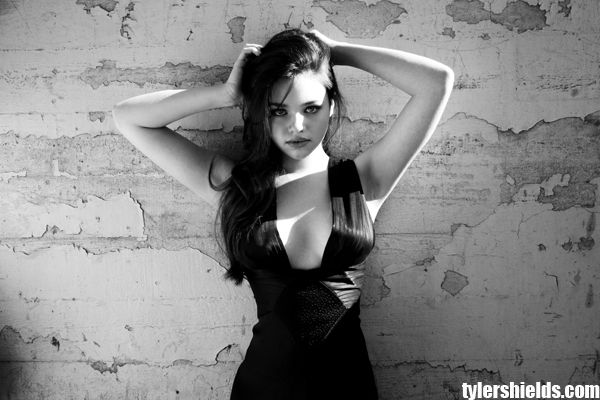 Name:|Age(20-30)|Unknown|FC:India Eisley| Interested in Trusted employee|

Reserved for Lady Of The Sycamore
---
---
Rival Characters
---
---
Name:|Age:(30-40)|The Boss|FC: Sylvester Stallone |Complicated|
Open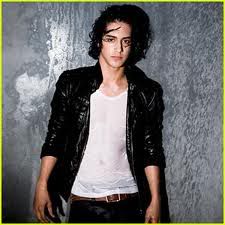 Name:|Age:(20-40)|Employee #2|FC: Avan Jogia|Not looking|
Open
Code: Select all

[font=thriller][b]Name:[/b]
[b]Image:[/b]
FC:
[b]Interest:[/b]
[b]Age:[/b]
[b]Personality:[/b]
[b]Height:[/b]
[b]Weight:[/b]
[b]Weapons:[/b]
[b]Allies:[/b]
[b]Enemies:[/b]
[b]Likes/Dislikes:[/b]
[color=blue][left]+[/left][/color]
[color=red][right]-[/right][/color]
[color=blue][left]+[/color][/left]
[color=red][right]-[/color][/right]
[color=blue][left]+[/color][/left]
[color=red][right]-[/right][/color]

[b]Fears:[/b]
[b]Scars:[/b]
[b]Addiction:[/b]
[b]History:[b][/font]
Rules
Activity
There's nothing worse than having your role play which you worked so hard on die. If you can't be on for whatever reason, your real life has gotten really busy, or you just don't want to be apart of this role-play anymore― please notify me via pm or in the OOC. I understand that I set an example when it comes to activity; however, I really don't want you relying on my posts 24/7.
If you are inactive for three days without letting me know, I'll shoot you a pm. I want dedicated role-players so please, don't send in a character sheet if you won't be sticking around for the long haul. While I do expect you to be active, I understand that you have real life commitments.
---
---
Face Claims
The FC's are set up but if you wish to change them please notify me. I'd be happy to change them but don't say one FC and them change it the next day. Pick one you like and stick with it. I don't want to keep making changes for a FC.
BY the way, No FC that are anime, this is a more realistic based. I know most or some people like anime more than realistic i like anime to but i also like realistic. Anime is cool but this time it's realistic.
---
---
Posting
For posting i'd love for you to post at least a paragraph or two. You don't have to include every character in each post just the people your in contact with. If your with the whole group than yes, add everyone.
Also make sure you do tag characters that way we know when you post and if we are included in your post.
---
---
Drama
Drama within the role play will not be tolerated. IF your having trouble with one of the other role players please notify me and we can work it all out. I wouldn't want someone to abandon their character over a fight that may occur.
---
---
Rival Mafia
For the characters who joined the Mafia on the west coast. You can change their FC, their personality has to be mean no one can be soft hearted. Their mafia is full of heartless jocks who'll do anything to up their status. There's only one who's not heartless and he's the spy who's currently at the east coasts mafia.
---
---
Roleplays
If your interested i'd be happy to do any kind of role play with you guys. I like to do 1 x 1 it's always fun, i'm good with any kind of story line and any kind of FC. weather it be anime or realistic I'm okay with it. Just notify me by PM or message me. :)
Taking place in...
18 posts here • Page 1 of 1
18 posts here • Page 1 of 1
Arcs are bundles of posts that you can organize on your own. They're useful for telling a story that might span long periods of time or space.
There are no arcs in this roleplay.
There are no quests in this roleplay.
Here's the current leaderboard.
There are no groups in this roleplay!
Welcome home, Promethean. Here, you can manage your universe.
Arcs are bundles of posts from any location, allowing you to easily capture sub-plots which might be spread out across multiple locations.
You can create Quests with various rewards, encouraging your players to engage with specific plot lines.
Settings are the backdrop for the characters in your universe, giving meaning and context to their existence. By creating a number of well-written locations, you can organize your universe into areas and regions.
Navigation
While not required, locations can be organized onto a map. More information soon!
There are no groups in this roleplay!
By creating Collectibles, you can reward your players with unique items that accentuate their character sheets.
Once an Item has been created, it can be spawned in the IC using /spawn Item Name (case-sensitive, as usual) — this can be followed with /take Item Name to retrieve the item into the current character's inventory.
Give your Universe life by adding a Mob, which are auto-replenishing NPCs your players can interact with. Useful for some quick hack-and-slash fun!
Mobs can be automated spawns, like rats and bats, or full-on NPCs complete with conversation menus. Use them to enhance your player experience!
Current Mobs
No mobs have been created yet.
Locations where Mobs and Items might appear.
You can schedule events for your players to create notifications and schedule times for everyone to plan around.
Add and remove other people from your Universe.
The Forge
Use your INK to craft new artifacts in Whispers On The Street. Once created, Items cannot be changed, but they can be bought and sold in the marketplace.
Notable Items
No items have been created yet!
The Market
Buy, sell, and even craft your own items in this universe.
Market Data

Market conditions are unknown. Use caution when trading.

Quick Buy (Items Most Recently Listed for Sale)
None
Discussions
Topics

Replies
Views

Last post
Most recent OOC posts in Whispers On The Street
I shall reserve the character for you.
Could I reserve the India Eisley FC character?
That's completely understandable. School, family and real life comes first. You've got things to get done, do them. Post when you've got the time.
I'll post tomorrow, today I have to finish my homework.
I have added Rival Characters to the list. You may have two characters if you like.
Verix i have reserved your spot for channing tatum.

Evo you can create a custom character, i'll add him in.
Can I make a custom faceclaim character?

He would be a sort of illegal mafia doctor, keeping them alive after shootouts, assisting with body smuggling (as in, smuggling things inside your body), etc. Faceclaim Sean Maher.

Otherwise, I would like to claim the Boss with the same FC of Sean Maher.
May I reserve Channing Tatum FC? I'll start on it tomorrow when I wake up.
Of course you can! Take your time with the charter submission.
May I reserve Eric Dane? The employee...I'll have my character up soon.
This is the auto-generated OOC topic for the roleplay "
Whispers On The Street
"
You may edit this first post as you see fit.