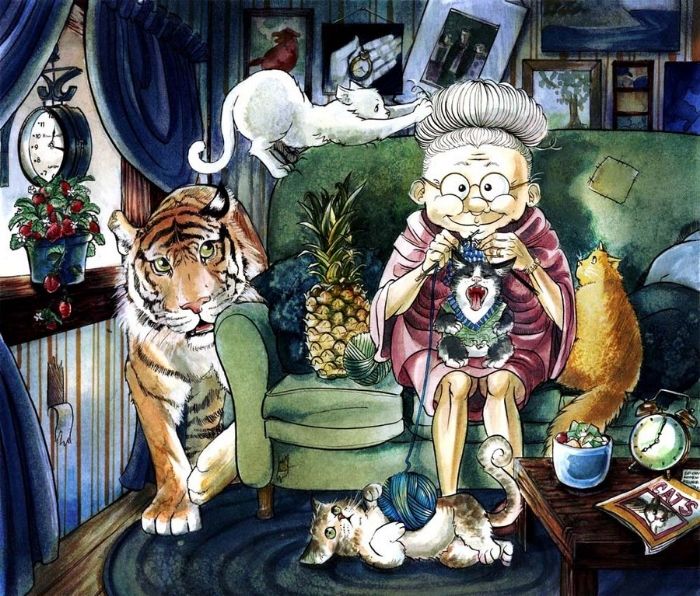 Granny Grumman

Species
Humanoid Witch

Physical Description
Height: 4'11
Weight: 115 lbs
Hair: Long, grey, usually pulled up in a crazy bun on top of her head.
Eyes: Pale brown

Personality
Granny Grumman, is a pretty nice old lady with a bit of an ecclesiastical side. She loves cats to the point that most would call her obsessed and a possible 'horder'. She has lived in Bluffington her whole life, her late husband was a shape shifter that spent most of his time as a toad being lazy but she didn't mind too much. She has a great respect for family and feels it's her duty to pass down her magical prowess to her granddaughter. Granny can be a bit of a scatter brain, and forgetful, lots of times forgetting important ingredients in spells resulting in.... not so successful potions.

Trivia
She loves fruit, especially pineapple and is probably the only person in Minnesota to grow them in her backyard.

Her familiar is a tiger by the name Maury.

She constantly knits, and has been known to do it in her sleep.