---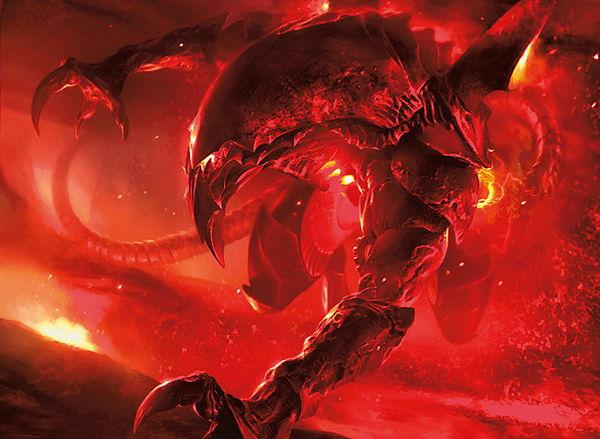 I
|❈Nickname❈| "I take offence to being called animal or beast. I have a name."
Lendri, Beast (finds every offensive), animal (will attack you)
|❈Gender❈ | "Yes I am actually female."
Female
|❈Age❈ | "I'm actually fairly young"
20
|❈Sexual Orientation ❈ | "I am not intrested in the act itself, I anything I'd rather have a friend."
Asexual
|❈Eye Color❈ | "Yes I'm staring at you"
Grey, though usually not seen in her normal form
|❈Hair Color❈ | "I don't tend to it. But then again, I can't take human form for long"
red but she has no hair in her normal form.
|❈Height❈ | "As you can see. I am bigger than you."
Normal form: 7'3" standing upright. 5'4" at shoulder on all fours.
Human form: 5'11"
|❈Weight❈ | "Now that's just rude"
Normal form: 435 lbs
Human form: 126 lbs
|❈Likes❈ | "You wouldn't mind sharing that would you?"
-Chocolates
-Flames
-quiet places
-watching people
-reading
-Carving (hobby)
-the feel of being shined with a buffer
-epic orcestral music
|❈Dislikes❈ | "Keep it away from me. "
-swimming (she can't swim. She sinks.)
-being splashed with cold water
-polka
-Being seen as an animal
-being homeless
-vanilla
-rain
|❈Fears❈ | "Keep it the hell away from me NOW!"
-being homeless forever
-drowning
---
|❈Physical Apperance❈ | "No I will not set you ablaze."
In the form she was born in and mostly resides in, Lendri looks more like a walking red fernice. Her entire body looks and feels like a flexible metal that shines and dulls at her will. Her face looks like a helmet, her eyes hidden unless someone was to look closely two large eyes would blink back at you. Her build is mostly quadrapedal, but able to walk upright with ease, though at her height, it tends to be very hard to get into places comfortably. Her human form looks like that of a normal collage age woman.
|❈Personality❈ | "What would you like to know? I'm not doing anything right now"
Lendri is rather calm and paitent for something that looks like she was just forged out of the deepest pits of a volcano. Often seen lounging in the park or somewhere in the woods, she's always either reading or doing odd jobs but never one to turn away someone in need of help. She also doesn't speak often, prefering to listen and observe than talk over someone, often plugging in her opinion when asked or something has peaked her intrest. When she does make her point though, she is does get straight to the point, and often cuts deep if it's someone that has insulted her before.

However, she is quick to anger if called a monster because of her species, a kind she doesn't see many of these days. Most of the time, she scares off people like this by a bit of fire breathing and over heating her body.
|❈History❈|
"So. You want to know my story huh? Well, I would be a good host and make you a drink or something, but as you can see I sleep out here on the campus courtyard. As for my history, I might as well start from the beginning.

I am one of the few that wasn't born here. I have no family here nor do I know if any of my kind live around them. If some did, I'd start looking for roommates since as of recently the landlord that I had previously decided to throw me out on the grounds that I was too large to live in the apartment. Even though I was living on the ground floor for that reason. I have been living here for about 3 years now and have been homeless for about a year now. Now I'm not gonna give this sob story about how I have no money and have been in a tough spot in my life. That isn't what has been happening, most land lords and people in general think I'm someone's pet or magical creation gone horribly wrong. I will assure you that I am a setient being, I have an ID and every thing.

Anyway. Other than that. I can tell you what I am. My kind is called a different name dependent on where we are. Here I believe we're called Forge-walkers. And I think that's kind of accurate. I love the heat and fire, and being able to manipulate fire in myself and around me I've been using it to at least to make some money. I've been saving up to maybe rent a house for myself or something.

Now enough about me. I feel like I've cut you out of the conversation entirely. What are you like?"