"Boys adore me, girls want to be me.
I guess you could say I'm a little vein."
Ariana Grande||Love Me Harder
No, I don't like you, I just thought
you were cool enough to kick it
Got a beach house I could sell you in Idaho
Since you think I don't love you, I just thought
you were cute that's why I kissed you
Got a fighter jet, I don't get to fly it, though
Rihanna||Cheers (Drink to that)
Cheers to the freakin' weekend
I drink to that, yeah yeah
Oh let the Jameson sink in
I drink to that, yeah yeah
Don't let the bastards get ya down
Turn it around with another round
The Basics
"I'm a sinner, but aren't we all. Get off your soap box."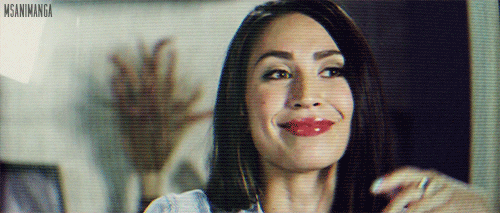 ||Full Name||
Lana Beth Brightman
||Age||
Twenty-One
||Gender||
Female
||Nationality||
Puerto Rican | Brazilian | Pilipino
||Hometown||
Las Vegas, Nevada
||Occupation||
Singer at Local Coffee shop.
||Sexuality||
Bi Sexual (with a preference in men)
||Relationship Status||
Dating around, but single.
In The Mirror
"Your body is your expression."
||Eye Color||
Light Brown
||Hair Color||
Dark Brown
||Body Type||
Lana has always been obsessed with fitness, so naturally she has the athletic body of a runner. She was a mere 113 and stands at 5'2.
||Skin Tone||
Medium Bicotti
||Tattoos Or Piercing||
She has normal ear piercings as well as a tongue and nose piercing.
She only has one tattoo of ex boyfriend, Wyatt's name on her right wrist.
||Scars||
She has faded scars some she's not entirely sure where she got, but for the most part nothing significant.
A Day In My Life
"Character Quote"
||Dislikes||
♦Singing|♦Parties|♦Drinking|♦Smoking|♦Writing Songs
||Likes||
▼Judgmental People|▼Authority|▼Driving|▼Taking life Seriously|▼Nice Guys
||Quirks||
-She cocks her head the side when she finds something interesting.
-Plays with her tongue ring when she's flirting.
||Dreams||
|D|To Record her own music.
|D| Make a name for herself.
||Fears||
|F| Drowning, she doesn't know how to swim.
|F| Dying, everyone around her seems to die tragically. She's convinced everything she loved, she kills.
||Secrets||
|S| Her ex boyfriend, Wyatt died in a car accident, she was driving the car.
|S| She's dangerously addicted to pain killers.
Who I Am
"God has let me down, if he doesn't believe in me what's the point of believing in him."
||Religious Background||
Atheist
||Personality||
Lana has had a lot of terrible things happen to her in her life, so naturally she learned how to cope and become involved in things that would keep her mind constantly distracted. Drinking, parties, pain killers became her life very quickly.

Her bad habits making Lana a wild card, she's compulsive and does things without thinking. She's broken and all she wasn't to do is forget. She doesn't like being alone, because when she's alone her memories and guilt tend to eat away at her. She's hard to get along with because she's stubborn and doesn't want to hear the truth. She has a tendency to be a compulsive liar which makes her hard to trust at times.

Despite all her bad, she actually is extremely talented, she loves to sing and write music and she's incredible when it comes to both. Music is another way she manages to cope with the bad things she's been through. She refuses to let anyone in because she's convinced that she's bad luck and the reason for all the tragedy in her life. She plays games with people's emotions as a way to get them to hate her when they start getting to close. The reality of it is, she doesn't want anyone seeing her dark said and how broken she really is.

What I've Been Through
"Character Quote"
[img]Gif%20or%20Photo%20here[/img]
[img]Gif%20or%20Photo%20here[/img]
[img]Gif%20or%20Photo%20here[/img]
||Family Tree||
Santiago Brightman||Age: 47 ||Living
Bianca Peru-Brightman ||Step-Mother||Age: 31 ||Living
Fiona Brightman||Age At Death: 30||Deceased
Angel Brightman||Younger Brother|| Age At Death: 12||Deceased
Serina Brightman||Younger Half- Sister||Age: 14||Living
Alex Luna||Ex-Boyfriend|| Age At Death: 19||Deceased
||History||
Two or Three Good Paragraphs