I Could Fall In Love ~ Selena
(Her favorite song )
"I have died everyday waiting for you
Darling don't be afraid I have loved you
For a thousand years
I'll love you for a thousand more

Time stands still
Beauty in all she is
I will be brave
I will not let anything take away
What's standing in front of me
Every breath
Every hour has come to this

One step closer"
---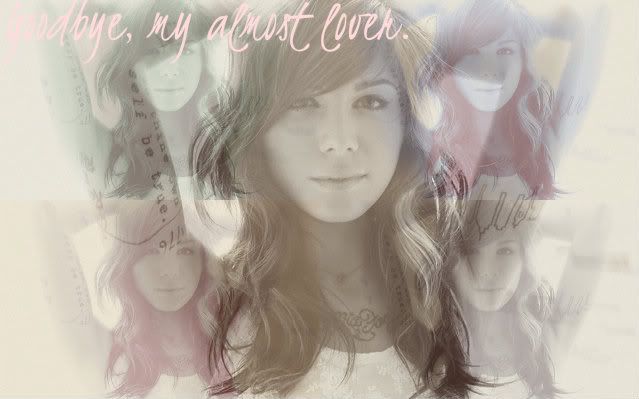 Gender
Female
"What do I look like?"
Age
23
"Best age of your life."
Ethnicity
100% Itailan, but grew up in Puerto Rico
What? Don't believe me because i'm not orange? Isn't my last name a dead givaway?"
Appearance
Anya stands about 5'5 and weights no more than 110 because she can barely afford her rent might as well food. Her hair is naturally chestnut brown as shown in the picture but has as large chunk the color of blonde because of a mishap that happened three years ago when she was sixteen and she tried dying her own hair and brought the wrong color...don't judge her. She likes it anyway even throught it all looks the same to her,black and white. Her skin is a color of olive but is tan from growing up in Puerto Rico all her life. She has tattoos all over her body and loves to show every single one off because since she won't to be able to see them sooner or later,she doesn't give a flying flip what people think about them or her, they can kiss her ass. Her favorite one is of her son's name on the back of her neck. She has a hourglass figure and does show it off on somedays but not all days. Just for the poin she has to be mother approved to send off a good message. Said the girl with over 20 tattoos. Her eyes are a color of hazle green but are turning a bit gray. Her style is what you could call badass rocker chick, she loves skinny jeans, boots, black heels, and hoodies. She likes to go without being spotted easly.

"Rather good looking if I could say so myself."
Sexual Orientation
Pansexual
"Got a problem about that? Are you a homophobic person?"
Personality
To most people Anya is a mystey, she is different than most girls meaning that she acts a lot like one of the guys. But,being raised by a single father what do you expect from her,her being a huge girly girl? Of course,not. With that said around the few actual friends she has,she is a pretty sarcastic and sassy person,just like you would expect a Itailan to be like. She may talk bad about her family but she would be damned before letting anyone else say something bad about her family, espcailly her late mother,Maria or she will be dead before letting someone talk bad about her children. She is a bit bitchy without meaning to be, it just happens that way just like the way she doesn't have a filter over her mouth and sticks up for what she believes in. If she has something to say, she'd be the frist to say something about it not caring who heard her. She isn't going to change herself just for anyone. But, before you assmue anything she can be caring about a few things like her family, friends, and her passon of her future career. Saying that she is really determinded to live her life and won't let anyone get in the way of that exceptfor two things, Emmanuel and Elisa and love.

She wants that one special person to sweep her off her feet and to treat her as an equal because she isn't going to be treated differently just because she's a young lady and "sick". That is sexist and it's wrong in her book and it always will be. Hopefully out of the seven billion people in the Earth will be that someone who can put up with this fiesty girl's personality and stay with her from thick to thin. She is a strong person because having being color blinded and just from life in general. But, under this tough exterior is a beautiful and completely different person than just by her appearance.

"I'm a complicated person."
Skills and Weaknesses
Skills
Guitar
Piano
Cooking
Sculpting
Can Stand Her Ground
Great At Taking Care Of People "As a mother, you kind of have to be."
Swimming
Running
Singing
Cars (Knowing or Fixing Them)

Weaknesses
Love
Showing Affection
Guys and Girls She Likes
Seeing Color
Teaching Colors
Painting and Coloring
People Bringing Up Her Past
Favorite Things
Food-Indian
Color-Gray....since that's all she can see
Music Genre-Folk,Soft Pop,and Rock

Movie-Titanic, Breakfast At Tiffany, Selena, and Casablanca
T.V Show-Switched at Birth or American Horror Story
Book-To Kill A Mockingbird or Matched Series
Comic Book-Captain America!!!
Likes & Dislikes
Likes
Being Alone (Sometimes)
Music
Playing Music
Working
Comics
Spicy Food
Asian Music
Folklores
Arizona Tea
Playing Guitar or Piano
Harry Potter
Feminism
Sunsets
Reading
Scuplting
Drawing in Black And White
Her Hair Colors
Humming
Singing In The Shower
Watching Tv With Her Kids
Her Children
Children Period.
Her Family
Seeing Her Children Smiling
Classic Disney Movies (Her Favorites are Hercules and Pocahonas)
Vintage Cars
Old Romance Movies (Titanic,West Side Story,Romeo and Juliet,etc.)
Boys and Girls
Cooking and Baking
Tattoos
Christmas "I get to make me babies smile.... What's wrong with that?"
Classical Piano
Books
Equal Rights
Being Protected
Baking
Cooking
The Winter
Snow
New York

Hates or Dislikes
Rapping
Unequality
Hitting
Girls Who Act Soooo Helpless
Yelling
Colors
People Who Brag About Seeing Color
Quiet
The Night (Mainly Because she can't see a damn)
Hot Headed People
Being Sick
Being Colorblind
Attitude From Others
The Government
Animal Testing
Painting
Liars
Crayons
Being Too Hot or Cold
Small Dogs
Politics ......I have never voted and I never will"
Blonde Girls.... for no real reason
Teenagers
Hobbies
Smoking "But, I have gotten better since getting married. And NEVER around Isa and Manuel."
Sculpting
Playing Piano or Guitar
Singing in The Shower
Writing Music
Playing Cards and Winning

Theme Song
Dark Waltz
Keep Holding On
Bio
Hello, my name is Anya Marie Di Francescantonio.... and this is my story. I grew up in Milan, Italy by my parents, Ana-Maria and Jose Di Francescantonio and two older brothers, Angel and what other than Antonio. Growing up, our life was pretty easy, not amazing, but not horrible either. I mean, I was color blinded but we didn't make a big deal of it. So, life went on normally. Until I was of the age of ten. My mother went to work on her red Vespa like always, only after work. She didn't come home. My papa was so worried that he went out to look for her. After my brothers watching me for a couple of hours. My father came home crying, saying he couldn't find her and he filed a missing person report. So, we waited and waited and waited until a few weeks later..... They found her. They found her body but, no soul in it. Someone had taken her away from us.

That killed my father and their three childern. He couldn't bear living in that house anymore, the one she picked out. So, he moved us away. He moved us to a small island that was apart of the United States known as Puerto Rico. It was a hard change but we had to get the hang of it, for my father's sake. After a couple of months it got easier for us. I made friends and even found a speical someone in my junior year. It was perfect..... At least it was until I learned that I had developed Breast Cancer around my 17th birthday. After getting my chemo for the first time, I told my boyfriend, Jose. He was surprised of course but, mostly he was scared.... for my sake. He told me how he wanted to spen the rest of our lived together, and wasn't going to let this get in the way.... so we didn't. On my 18th birthday, he proposed to me. And no shit, I said yes. While we planned our wedding, everything together. We also went to college, me for art and him for bussness.

After seven months of planning. My wedding day came and I was so happy. I couldn't wait to become the new Mrs. Rossi. It was the best day of my life. After a while, I told him i wanted to start a family together. So, we did. I got pregnant with our son, Emmanuel not long after that talk. Once our son was born, our life was complete. We had everything we needed. A child, a home, a dog named Chachi, I was in remisson, and most importantly each other. We even had another child a year later named, Elisa Michelle. Until my life came crashing down. His lung cancer started acting up. We knew about it for year but we thought he was free. In remisson and that he would never get it again. We were wrong. A few days after taking him to the ER. He left us. He said he was tried of fighting and that he had to rest. So I said my goodbye and watch his hand slowly let go of mine. God, I hate talking about it. After his death and his funeral. I was left with Emmanuel and Elisa. I knew I couldn't take care of both of them alone but, I refused to give them away. So.... since then I worked my ass off to make a living and had to move in with my father and his new wife. So, I packed up my children and moved us to their rather huge house in Albany, New York.

Since Jose's Passing, I refused to fall for anyone else. I have a son to take care of and a life to live. And I do not need someone holding me down..... Besides, who wants to be a step father to someone's son and the husband of a colorblinded woman. Exactly, I rather not fall again than get hurt by someone.
---
Going Into Your Love Life
"Joy, why not."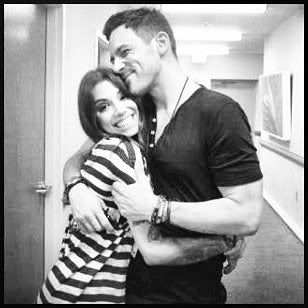 Favorite memory Your Relationships
My wedding day. I was so excited to spend my life with who I thought was the love of my life. We had been together for two years and never told each other we loved each other until the day he proposed. And, I said it back. Anyway, I was dressed in my wedding dress with my ring on my finger just waiting for that music to play for that I became the new Mrs. Jose Angel Rossi. But, it is tied with giving birth to our childern, of course. They are the best things that ever happened to me and I will never say differently. Those was by far my favorite memory of my only relationship.
Worst Memory of Your Relationships
*sighs* When I had to plan my own husband's funeral. We weren't even married for three years before he lost his battle with Lung Cancer. I knew he had it and knew it was getting worst but, I didn't want to believe he actually going to leave me so soon. But, I never thought he would have left me with a child.....I would really like to stop talking about it.
What Do You Like A Person?
I have no appearance type you could say. I couldn't care less what they looked like. I only look on the inside. I like someone who is kind of the oppisite of me. As in I like them to be funny, easy going, and open minded. Yet, I do want them to be alittle like me like a romantic, protective, and sweet person who will love and care for not just me but mainly my babies, my life. And, it would hurt them to look pass my appearance and to actually get to know me first before assuming i'm a bad mother.
Do You Believe In Love?
Well, at this point in time...... I don't know. I do have love for and from people in my life. But, to have love from another person is another story.
Theme Song For Your Luck In Romance
Almost Lover