---
---
"Wanna be friends? I've never had any but I'm sure I'll be good at it!"
---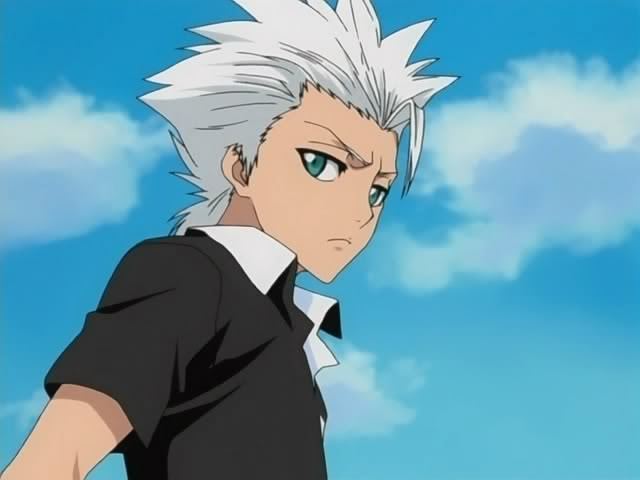 || Theme Songs ||
Normal||[url=link]NAME[/url]||
Fighting||[url=link]NAME[/url]||
---
||Street Name||
Shifter
|| Age ||
17
|| Gender ||
Male
|| Sexuality ||
Heterosexual
|| Role ||
New Recruit
|| Face Claim ||
Toshiro- Bleach
---
|| Hair Color ||
White
|| Eye Color ||
Light Green
|| Skin Tone ||
Lightly Tanned
|| Height ||
5'5
|| Weight ||
140lbs
|| Appearance ||
Kelsier is by all definitions short with thick white hair that seems to defy gravity always sticking out in all directions. He's not very muscular, but fit. He tends to wear longer sleeved shirts and long pants. His eyes are almost never the same color always changing with his emotions.
---
---
|| Personality ||
Kelsier is very fond of people even though they scare him immensely. He's will always try to make a friend but his mannerisms have always frightened and scared off any person he'd talked to. Even though he's 17 he acts like a much younger person favoring towards the bubbly happiness of children than having to face the problems that currently scare him to the point of growing ears.
His ability makes his emotions particularly powerful leading him to appear to be bi-polar. The littlest change in the conversation can swing his emotions to the extremes of the spectrum. One second he can be happy and cheerful then at the slightest change in topic or mannerisms he well become incredibly fearful attempting to flee from the area as quickly as he can. One can almost always tell how Kelsier will behave if they pay attention to his ever changing eye color.
|| Likes ||
People
His Parents
Cain
Fruit
|| Dislikes ||
People
Bullies
Being Made fun of for his appearance
Vegetables
|| Personal Weakness ||
Eyes: As a side affect of his abilities Kelsier's eyes are constantly changing with his emotions, much like a mood ring. If someone were to pay attention to the patterns they would be able to tell how he is feeling at any given moment.
Size: Kelsier's size has made it hard for him to stand up for himself leading to him being quit shy and quiet when confronted.
---
---
|| Abilities ||
Empathetic Animal Aspect~ This power allows Kelsier to gain the aspects, and powers, of animals when experiencing powerful emotions. These Aspects take the form of partial transformations into one of three creatures, each Totem representing a different animal. These transformations always beginning with the eyes.
The Totem of Fear~ The Fox: When feeling frightened or unnerved, Kelsier will begin to gain fox-like physical traits, aspects of the Fox. First his eyes will turn a light shade of brown, becoming more canine in appearance. Should his fear continue to grow, Kelsier's white hair will slowly change to the red of a fox, followed by the transformation of his ears into a pair of pointed, fox ears. The last change that takes place, only when feeling great fear, is the growing of a fox's tail. The Fox is the embodiment of Kelsier's Fear. Swift, agile, and cunning, the fox is a master of escape and diversion. Currently, while Kelsier is in fox form, he is simply too frightened by everything to use his abilities for anything but getting to the closest exit. Regardless of what is causing the fear, it drives Kelsier to escape from whatever triggered the transformation. While bearing the aspect of the fox, Kelsier gains abilities common to the mythology foxes.
~Fox Fire: This ability allows Kelsier to create small wisps of mythical fire. These flames aren't actually hot, and are merely a light based illusion. When contacted by another being, if the victim has a weak will, these wisps can have a confusing, dizzying effect, making potential enemies unsure of Kelsier's actual position, and less likely to attack the real him.
~Fire Clone: With great concentration, Kelsier can gather multiple wisps of Fox Fire to combine, forming an almost exact copy of himself to throw off his opponent. If touched, like the Fox Fire it is made of, the Fire Clone will cause the victim who touched it to become dizzy and confused. The effect is much stronger here, as there are multiple fox fires combined into a single clone.
The Totem of Anger~ The Bear: When Kelsier becomes angry, or enraged, he will begin to gain the aspects of the Bear. His eyes will change to a dark sullen black, appearing to have no pupils. These eyes look only to instill fear in others, they hold none of their usual luster. Continued feeding of the emotion will cause Kelsier to begin growing, as his limbs gain massive girth and muscle. His hair changes to a dark brown, and his other bodily hair grows rapidly. At the final stage of the transformation, Kelsier stands at 6 feet 2 inches tall, and having grown a Bear's snout, sharp teeth, and wicked claws. The Bear is the embodiment of Rage; strong, unyielding, and unthinking. The bear has incredible endurance and can only be stopped by complete exhaustion, or a vastly more powerful opponent. Luckily for Kelsier, this usually occurs naturally after about 20 minutes, when he has expended too much energy and falls unconscious. Kelsier has only entered bear form once and never wants to do it again. If it hadn't been for Cain, the Black Butler, he'd have likely killed many people before exhausting himself.
Berserk: While under the influence of the Aspect of the Bear Kelsier, loses almost all of his of his ability to reason, and eventually becomes unable to tell friend from foe. Like wild bears, Kelsier is incredibly strong and durable in this form. Once enraged he will begin attacking whatever is in front of him weather it be friend or foe until he is too tired to stand.
The Totem of Pride~ The Hellcat: Only when Rage and Fear, the two most basic primal instincts, have been mastered will Pride be accessible to Kelsier. When his friends are in danger, and Kelsier is filled with neither Fear nor Rage, only the desire to protect, Kelsier will take on the Aspects of the Hellcat. When this transformation takes place, Kelsier's only thought is to destroy that which would harm the people most precious to him. Like both other transformations, Pride too begins with Kelsier's eyes. As his protective instincts begin to manifest themselves, Kelsier's eyes will become an icy blue, followed quickly by his hair. His body will then grow, standing at a muscled, but lean, 5 feet 10 inches, with arms as powerful as a tiger's. Lastly, a light blue aura will envelope him, and tiger-like stripes will race up his arms, stopping at the shoulder. The Hellcat is the embodiment of Pride. Fast, strong, unwavering in its resolution, and loyal to the death, the Hellcat represents the combined efforts of Fear and Rage. This combination merges the Fox's cool logic and blazing speed with all the raw power of the Bear. By becoming stronger than his fear, containing his rage, and focusing on that which is truly important, Kelsier gains the resolution to do the impossible. This form is not currently available to Kelsier, and won't be, until Kelsier learns to control both Fear and Rage. He does not yet possess the necessary ability to channel his powers into a focused state. Below are the listed supernatural abilities of the Hellcat.
Ice Blast: Fires a concentrated blast of cold energy, not ice, at the target. This energy is deathly cold, capable of freezing any unprotected areas, and slowing down any living thing that is struck.
Ice Barrier: Creates a wall of ice for protecting his allies or cutting off the escape of his enemies.
|| Weakness ||
Kelsier's abilities have their specific weaknesses listed in their descriptions. In addition, the longer Kelsier remains in either Totem Aspect, the stronger the emotional hold of that particular Aspect. This will cause him to become affected by the Totem Aspect more quickly, and will make it hard to revert to a relaxed state. The affect of the draw will lessen after a day and be completely gone 3 days after having returned to normal from the aspect.
Fox: The fox is terrified of everything and will do everything in its power to flee. Not a strong Physical attacker and very weak to attacks in return.
Bear: The bear is nothing but rage. It will continue forcing forward leaving him vulnerable to attacks from the side. Any damage taken while in bear from carries back to Kelsier's human form though scaled down to keep him alive in most cases.
Hellcat: The Hellcat is pride. Seeking to do everything alone and prove that he is the best. He will continue forward with single minded determination until his enemies lay at his feet. He may be left alone and helpless when when returned to human form.
|| Biography ||
Kelsier was born into a small family in a small suburb of LA. His parents were normally incredibly busy working to pay for their apartment and put Kelsier through school. Kelsier was noticeably different form most children his age. His hair was white, eyes never the same color, and even though he tried to be friendly normally ran away from most people as soon as they disagreed about something. Of course kids being kids Kelsier was singled out and made fun of because of his off mannerisms which only made him feel worse.
This continued to Junior High when one day the other student's were trying especially hard to upset Kelsier. They'd surrounded him in the courtyard in front of the school. The biggest bully in the school stood there making fun of Kelsier in every way he could with constant jibes from the surrounding group. Kelsier began to panic fear welling up inside of him. The other students quieted as his hair turned a bright red, but the bully in the middle was to engrossed by Kelsier's panic to notice. Kelsier backed toward the wall of students as ears sprouted on top of his head quickly followed by a tail. Suddenly everything was clear. RUN. Without a second though Kelsier dodged through the students sprinting as fast as he could away. He continued running until he got home.
Once home he ran up to his room and his there until he'd calmed down. He walked to the bathroom to see if the changes were still there. In the mirror he only saw himself with a slight difference of his hair having a red tint to it. That night he told his parents what had happened. They didn't believe him at first but as he continued telling his story he felt the fear creeping back into him. His parents gasped as his hair turned fiery red. Kelsier fell silent beginning to panic. As his father began to speak Kelsier jumped up. He ran out of the house towards the city in the distance. Surely there was someplace safe for him there.
He was exhausted by the time he reached the city and collapsed in a deserted building. The next morning after making sure he didn't still have a tail he wandered into the city. He was in a very bad part of the town and hadn't traveled far before he was stopped by a group of men. The men were dirty and frightening forcing Kelsier into a wall. The leader of the group pulled out a knife and walked over to Kelsier. "Why don't you make this easy. Dressed like you are you've obviously got money so give it here."
Kelsier felt a fire growing in his stomach. He'd never felt this before. One of the surrounding thugs backed away stammering. "His eyes are black." Kelsier didn't care. He was glad the man was afraid of him. He felt his arms growing becoming stronger. When his feet hit the ground he smiled and grabbed the man's arm. "You picked the wrong kid to mess with this time." Kelsier smiled as he pushed the man away from him watching him crash into the ground. Right as he was about to lunge out and finish the man he heard something. There was a loud scream from an adjacent alley way. The sudden sound shocked Kelsier so much he completely forgot why he had been so angry and ran towards the alley where he'd heard the sound.
As he got closer he became more cautious deciding to hide in the dark corner of the alley where he decided to sit and listen. As he sat he heard mention of a group called 'The Wicked Ones'. Apparently they were a group of people kind of like him... having some kind of special power that made them different. They were having a recruitment meeting soon. Kelsier disappeared into the shadows he had some serious thinking to do.
Kelsier returned to his abandoned building and laid down on the most comfortable spot of floor he could find. When he awoke he was sure that he was going to join the Wicked Ones. When it was time he made his way to the meeting place nervous as he always was. Though he was hopping he would finally be able to make some friends.
||Why they joined/want to join the Wicked Ones||
Kelsier is hoping to learn more about his abilities and make some friends.
---
---
"You really shouldn't hurt my friends."