---
---
---
---
~"If they're going to expect the worst, give them the worst."~
Another Brick in the Wall
| Pink Floyd
---
N A M E
Bobby Gunner
N I C K N A M E S
Most people call him Gunner, or occasionally B.
A G E
18
G E N D E R
Male
R O L E
The Mastermind
S E X U A L I T Y
Pansexual
---
---
L I K E S
▲

Puzzles


▲

Loud music


▲

Sushi


▲

Alcohol


▲

Bad Weather


▲

Drugs


▲

Sex


▲

Star Gazing


▲

Astrology


▲

Raising Hell


▲

Rebelling


▲

Environmentalism


▲

Kids


▲

Reading


▲

Old Movies


▲

Parties


▲

Talking Shit


▲

His Friends


▲

Tattoos
D I S L I K E S
▲

Ignorance


▲

Social Injustice


▲

Pollution


▲

Littering


▲

His Family


▲

Hangovers


▲

The system


▲

Egos


▲

Calm


▲

School


▲

Feeling Insignificant


▲

Being Insignificant


▲

Sweet Food


▲

Hot Days


▲

Bills


▲

Meat


▲

Responsibility


▲

Glitter


▲

Preachy people
---
Bobby is incredibly resourceful. He's always been very smart and very clever. He used to dream on using his intellect and talents for the greater good, now however he is perfectly content on using his brain to his own advantage and gain. Bobby is always finding new ways to make things work for him. Bobby thinks his way out of almost any situation and problem. Of course his smarts aren't only for his own benefits, all his friends get to reap the benefits of his schemes and plans. He believes the systems broke so its his job to make it work for him. He's always finding himself and his group abandoned places to make their hangout, and coming up with secret knocks and basically making everything into a game of spies. Of course his resourcefulness makes him the perfect person to come to with your problems, he won't lend you an ear or comfort you but he will come up with solutions, which he thinks is just as good.

Bobby loves puzzles. Since he's so smart he likes thinking through puzzles and solving them. Any puzzle he can't solve will just continue to bug him into solving it. He's spent many sleepless nights working on puzzles. Bobby loves anything thought provoking. He likes to understand things on a deeper level. Hence he loves most, late night spent on roofs watching the stars. There is nothing like talking shit about the universe after a late night out.

Bobby is rather rebellious. He hates the system and refuses to become a zombie to it like everyone else he sees walking around his city. They all work 9-5 jobs so they can what? Buy a house and a car and support children like the government tells them they should. To him it's all bullshit. The system never worked for him so why should he work for it? Bobby refuses to be just 'another brick in the wall'. Bobby can't stand ignorance about what's really going on the world. He believes in having a social conscience and he cares deeply about protecting the planet and social justice.



---
---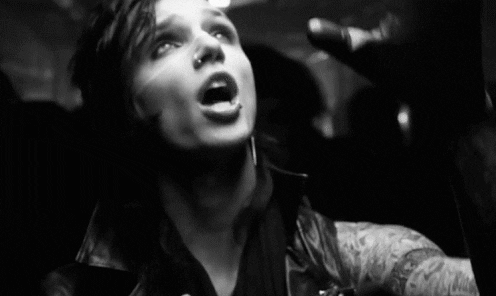 Unlike many of the people in the same situation as Bobby, he once had potential and a bright future in front of him. He was born to an alcoholic mother and a father who was in and out of his life. Though it was honestly better without his father around. All Bobby's father ever did was yell and throw his fists around. Despite all of that though, Bobby was exceptionally smart. He loved school and always did he best, trying to make parent's who were too consumed in their own addictions proud.

It didn't matter though, Bobby's acedemia was noticed by the people who mattered. He got himself a scholarship to an elite school with preppy rich kids who always got whatever they wanted. Bobby was a handout, an outreach program, but he didn't care. He wanted to be a doctor so he put his head down and kept working. Unfortunately, his little sister Shelley, wasn't able to break free from the family mold. Even at 14 she was barely attending school, drinking, hanging with a bad crowd. Bobby did what he could for her but he was determined not to be dragged down by his family. He was the one with potential. The shining star of their neighborhood.

Then when Bobby was 16 and his sister was 15, she came to him crying one night. At one of her many parties when cetain illicit substances had rendered her wasted out of her mind two guy had forced themselves on her. Bobby convinced her to report it. Except no one wanted to listen. What was she doing at the party so late? What drugs had she taken? Why hadn't she worn more clothes? She had begged Bobby to let it go. She didn't want to go through it anymore. That was the first time the system had failed Bobby. What it did to Shelley was worst. She seeked comfort in harder drugs and more frequently. She died from an overdose only 5 months later. Her friends had left her body thrown next a dumpster like a discarded piece of rubbish.

As you'd imagine, Bobby took quite a bit of time off school after her death. It hit him hard, he'd never known a grandmother or father well enough to see them die. Death only ever happened to people in newpapers and tv shows. Then it cast it's shadowy hand over his sister. When Bobby returned to school all the rumors about his sister and his family had spread all around school. It became known that he wasn't the type of scholarship kid they wanted, he was from troubled waters. Though his dream of becoming a doctor was only strengthened. He felt to the need to prove everyone wrong, to show them what people like him and his sister could do.

It didn't last long though. A bigger guy picked a fight with Bobby. Who really remembers why, boy's fight its a natural part of life. The moment Bobby lifted his fist in retaliation though it became much than just an everyday boy fight. It was all the administration needed to kick Bobby out of their elite academy. A boy with a family like his wasn't the type of scholarship student they wanted. He wasn't the guy you could put on poasters to make rich people feel better about themselves.

Bobby wanted someone to pay for it. So he seeked out the two guys who had forced themselves on his sister. Shelley was dead because of them. He wanted to kill them. He wanted to keep hitting them until they disappeared from the earth the way his little sister had. They police got to him before he could though. No one cared about his story, he was from a troubled neighborhood with a alcholic mother, that was all they needed. He got thirty days in juvenile detention. He came on his 18th brithday with nothing waiting for him. So he gave up. He never went looking for his mother, and he never tried to finish up hs schooling. He'd realised how bullshit it all was. It didn't matter how hard you worked or what you did. People like him would never be able to escape where they came from.

So he embraced it. He found himself some like minded individuals and lives everyday like his last.

---
---
---