"In order to love who you are, you cannot hate the experiences that shaped you"
Theme Song
◈
Smoke Filled Room || Mako
---
---

---
---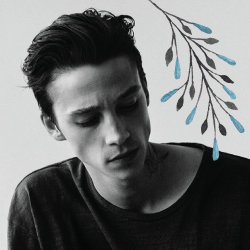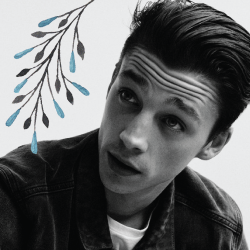 Full Name
Tristan Albert Cruise

Nickname(s)
Tris | Cruise

Age
19

Date of Birth
May 5th

Sexuality
Bisexual

Role
The Kleptomaniac

---
---
[font=georgia]
✔

Quick Thinking


✔

Speedy


✔

Observant


✔

Gutsy


✔

Parkour Enthusiast
✘

Hedonistic


✘

Cussing


✘

Arrogant


✘

Quick to Temper


✘

Doesn't know when to keep quiet
Personality Description
Tristan is a survivor, he's the type of man to do just about anything that he needs to do in order to survive. He's used to the streets and knows his way around. Tristan naturally has major trust issues with the older generation as he feels that they don't know how to take care of the youth of the world. For this reason he's resonated with the symbol of a bird and has gotten quite a few tattoo's over his body of a bird. He loves the idea of a baby bird falling out of the nest and flying for itself and taking care of itself once it leaves. He's fiercely independent and doesn't like to let people think that he needs them. As he's had to take care of himself for so long he's learned that you don't get anywhere by waiting. He enjoys getting right into things and will often steal just because he can. He's at a point in his life where he doesn't feel that he's going to live much longer let alone be successful. Therefore he's decided to live everyday like his last.

If you dare Tristan to jump from rooftop to rooftop he'll do it with out a second thought. He's not the type of man to patiently wait for anything. However Tristan does have a guilty pleasure: Dance. Along with Parkour Tristan has developed a rather unique form of dancing that incorporates his environment. He enjoys dancing for crowds and will make a few bucks here and there. It's also a great distraction for stealing wallets and watches.

Tristan is a loyal soul to his street family and will do just about anything for them. He always tries to ensure that they have have something to eat and will go out of his way to steal or provide for them first rather than himself. He's a bit of a nerd as well and on days where there is nothing to do he can be found reading in the library, he enjoys taking part in the community programs there and feels like a regular human being when he's volunteering to help children paint or help put away books. Tristan is all about instant gratification and he is a close follower of the hedonistic lifestyle. He enjoys sex and drugs when offered and likes creating environments where everyone is happy.
---
---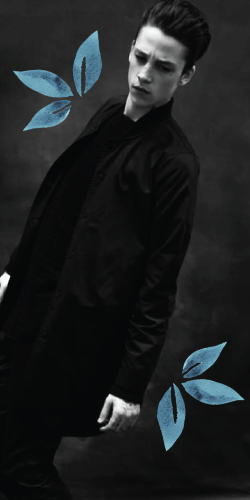 Biography
Tristan Cruise was born to a rather unfortunate family in rural Texas, his home was a rather dilapidated mobile home with old fading flamingos in the front. It was the best his mother could afford and she had no problem telling her 4 children that they were the reason she couldn't afford some fancy home nearer to town. She'd have liked to have been dressed in fancy clothes so her Johns could appreciate her more and pay her more. Perhaps a John would even fancy her enough to take her away from the shit hole she lived. She always threatened each night she left to go stand on street corners might be her last night there.

Tristan of course took these threats quite seriously even as a young boy of ten and took it upon himself the oldest of the four children to ensure the health and well being of his siblings. Tristan could often be found doing laundry and cooking dinner and making lunches. He ensured his family got to school on time and even tried his best to leave a little food for his mother. He felt he had been doing a rather commendable job until one day she brought home one of her John's. She had naturally thought it was true love when he had expressed a love for family and children.

The rest of the night is rather foggy for Tristan, he remembers his mother screaming and being hit as her John shoved her into the bathroom and barred the door. He remembers the man turning to the four Cruise children a malicious glint in his eye, Tristan had shouted for his sisters to run, run away and he and his brother would attempt to slow the man down. The last thing Tristan remembers from that humid July night is the sound of glass breaking as a man rushed towards him muttering that 'he liked the little boys as well.'

The next thing he knew Tristan was awake in a hospital bed with a massive headache and thankfully no pain between his legs. A social worker and doctor stood in front of him and explained that his mother had been found with massive amounts of cocaine in her system and she was to be taken to jail, as was her John for attempted rape. The social worker continued to explain that Tristan was to be taken to a foster home and that it was highly impossible for four children to be adopted together. They would of course be separated. And so it came to be that the last night Tristan ever saw the rest of his siblings was one the night of his mothers incarceration. He said his farewells to his sisters as they had both been chosen by nice families and his brother who would be going to another foster home a state away.

Tristan had been sent to a home where he had been given a small room and reminded that the only reason he was there was because the government offered them a check for their good deeds. School was rough and Tristan found himself the victim of many bullies, it seemed children didn't take to kindly to a boy with a broken family and a broken heart. Eventually Tristan took to spending time to himself. He discovered he was actually quite athletic and he discovered the sport of Parkour. He joined a small group that was also enthusiastic about the sport and they took him in like a fellow family member. The group was of a lower moral fiber and Tristan found himself stealing and running away with his comrades. Deciding that this group was more of a family he left home with out a word and lived on the streets for a few months. Occasionally he stole enough to buy himself a motel room for the night. Currently Tristan loves his life, he has no problems in doing what he needs to do to survive.
---
---

Likes:
The Smell of Citrus

▲

Tea

▲

Beaches

▲

Fast Cars

▲

Parkour

▲

Dance

▲

Loud music

▲

Night Clubs

▲

MDMA

▲

Libraries

▲

Children

▲

Weed

▲

Starry Nights

▲

Pancakes

▲

Animals

▲

Stealing

▲

The Colour Gold

▲

Cash

▲

Tattoos

▲

Pain

Disikes:
Garbage

▼

His mother

▼

Total Darkness

▼

Quiet

▼

Rain

▼

Bad Drug Comedowns

▼

Bees

▼

Potato Salad

▼

Failure

▼

Starving

▼

Adults

▼

Cold

▼

Bad Hair days

▼

Yelling

▼

Arguing

▼

Drama

Secrets:
It is Tristan's ultimate goal to reunite with with siblings. He wishes to see them on a regular basis and watch them grow and have families. He doesn't like to speak about this with anyone however.

Family:
Jean Cruise: Mother ( In Jail )
Nathan Cruise: Younger Brother ( Whereabouts Unknown )
Amelia Cruise: Younger Sister ( Whereabouts Unknown )
Beatrice Cruise: Younger Sister ( Whereabouts Unknown )
---
---




Height
5.7
Build
Tristan is a skinnier man with small muscles that he often uses for running away or scaling walls. He's a little on the average side for height and is a little conscious about it. He usually likes to stand on things or sit higher up to feel taller.
Appearance
Tristan is proud to sport a lot of dark unruly hair which he is always brushing out of his eyes. He's got a number of tattoos that he's very proud of. Specifaclly the bird tattoo's, he will tell just about anyone else his plans for his latest ones as well. Tristan is a fan of darker clothes as they tend to soak up the heat and leave him warmer during those cold nights. He is a bit of a snob despite his potential homelessness and enjoys stealing designer clothes. He's got a long jacket that he will usually wear as well as a loose fitting toque.
---
---
[center]

Face Claim:
Ash Stymest
Portrayed by:
BoneBrain
Dialogue Color:
#707a94