"Everyone dreams of finding true love someday."
Isn't that true? To have that fairy tale ending and spending the rest of your life with someone who you truly love with all your heart.
It happened between two small town people, a boy and a girl both meeting in middle school. The tale between them wasn't at all a complicated one. They met, became friends, and eventfully started dating, after she overheard him tell his friend that he did indeed have a crush on her.
From there, the story is just a stereotypical love story, a couple having their ups ad downs but always find a way to be together, and in the end you know it was meant to be. Happy ever after.
You'd think the story ends there....
---
---
One night, he came home and found her brutally murdered, stab wounds up her chest, down her legs and though her head as if she were only made of butter. Her skull was crushed. Torn out flesh and blood was all over the room, as well as organs splattered across the floor. Her right eye was completely gorged out.
The scene was so gruesome that he vomited on the floor. Police were called yet no evidence was found of who the murderer was. No witnesses or suspects at all were found at all. It was as if she just randomly died with no source of any kind.
He was devastated.
---
---
"And with no other leads, they called in the best detective they knew...
Did I mention he was a detective?
He was determined to find out who did this to the woman he loved the most, so he went on an investigation, along with his partner and long time friend.
That when the weird stuff starts happening. Weeks after she was murdered, people began to grow paranoid, and then started moving away from the town. What was creepy is that no one ever heard from them, as if they just vanished. One man was abandoned by his family when they left, though he had refused to go. He chose to stay and learn the truth. However, the people who stayed started dying.
An illness started going around. No doctors could identified it and whoever got it died with three days. The only lead was the one person, a nurse, who was there the night the first person died.
Something was behind this. He knew everything had to do with one element. What it was could not be explained, but he was going to figure this out, weather it kills him or not.
---
---
"He still missed her terribly though.
Even a year after her murder, he though about her every day. He missed her. He wanted her by his side.
And he got his wish...sort of.
She never left the world we know. She remained in her soul, she was as most people would call a ghost. And no one could see her except one person.
He found her one night walking alone on the streets and though he was dreaming till he saw the soft glow she gave off, and knew it to be true, that she had stayed behind. He was convinced she had been waiting for him.
But that wasn't the case.
She had no memory of her life or anyone she once knew, only the way she left her host body yet never moved further into the light that she saw in front of her. She didn't remember him at all.
Yet was still drawn to him somehow.
He was once again devastated that she didn't remember him, yet knew not to tempt fate by complaining. She was here with him again, and that was enough for him. So he played along, while inside his heart was breaking.
She was his shadow. She followed him everywhere and stayed by his side. While he solved his own mystery, she was convinced to solve the case as to why she felt so attached to him...
---
---
This is when the story really starts. Its up to you to decide if the mystery gets solved, or if she ever remembers him. Will he continue trying to solve this mystery for the sake of his love, or will he move on and find a new love? Well, pick a character and solve this mystery yourself...
---
---
Nano Misaki
24
Female
The ghost
Mei Misaki
RESERVED
-By xXBloodyRoseXx
---
---
Name
Age
Male
The Detective
kouichi sakakibara
OPEN
---
---
Name
Age
Female
The Murderer
Rika Furude
OPEN
---
---
[center]
Name
Age
Male
The boy who was abandoned by his family
Hanabusa Aido
OPEN
---
---
Name
Age
Female
The nurse who witness the death of an illness victum
Mirai Kuriyama
OPEN
---
---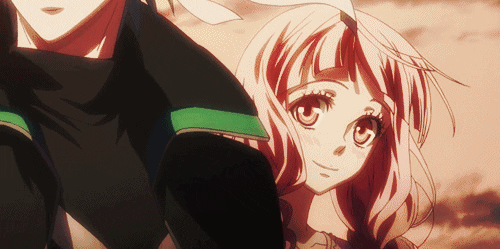 Name
Age
Gender(Can be male or female)
The Detectives partner
Erisyuka (If Girl) Karoku(If Boy)-both from Karneval
OPEN
---
---
More characters may be added if need, and face claims may be changed so long as you get permission.
---
---
Character Sheet
Name
Age
Gender
Role
Personality (At least two paragraphs)
History (Brief)
Appearance
Other (Likes, Dislikes, Etc.)
---
---