Acadia Peltzer
Basic Info
Name:
Acadia Marten Peltzer
Age:
15
Gender:
Female
Orientation:
Bisexual (Prefers females)
House:
Arietem
Pet:
Wigjig an American Spadefoot Toad
Birthplace:
Richland, Washington
---
Likes
Manipulation
Mind Games
Dueling
Most Animals
Hexes
Dislikes
Mudbloods/Halfbloods
Being ordered around
Boring classes
Small children
Loud noises
---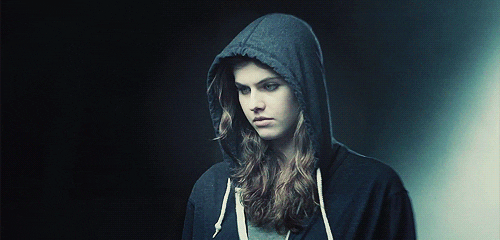 Personality
[Manipulative] [Compulsive Liar] [Cruel] [Hidden]
Meeting Acadia for the first time is often described as an intense experience, where she examines every move someone makes and word they say. She is nearly always watching those around her, keeping an eye on those she finds interesting and those she doesn't are of no concern. Most would say that Acadia can be exceptionally cruel, as there isn't much she will tolerate around her. Even with friends a simple slip of the tongue can have her at the other persons throat. She has very little regard for the feelings of others, and often uses other peoples emotions to manipulate them. People are like toys to her, and the easier broken the better. She can be respectful to a point where teachers and adults are concerned, but it is a very small point that she often crosses when she thinks she has something to gain. One thing to know about Acadia is that she doesn't make friends, she makes Allies and Enemies.
One thing to note however is that far above all else Acadia finds it amusing to toy with others. So it isn't unlikely to see her acting nice to someone new who doesn't yet know her, only to later cause them some kind of emotional pain. Be it through revealing something humiliating or just in general acting very rude towards them. She has been known to do this on occasion to a few of the students with impure blood. What most don't realize about Acadia is that her cruel nature is a product of someone who is utterly unhappy with her life. She would never reveal her true feelings, knowing that emotion leads to weakness, but deep inside she is unsatisfied by the way she lives and the things she does.
---
History
Acadia grew up in a traditional pureblood family. Her parents were just like most and taught Acadia that people that were beaneath her - Mudbloods and Half-Bloods were not to be associated with. Acadia surely had a mind of her own, yet never strayed to far from the original ideals her parents had instilled in her. She still refuses to associate with anyone below her but she doesn't outright be rude to them either. Instead she sticks with purpousley ignoring them, as if they are nothing more than a bug under foot.
Her first few years at Magnus Grexx were as good as one could expect, being Arietem and a Pureblood gave her a boost when it came to making allies with the people around her. It happened to be quite amusing for her to watch the Mudbloods struggle to talk with her. Even though she refused to speak with them there were still a few times in her classes that she would be paired off with one, only to ignore every word they say and finish the work on her own. Her reputation at Magnus Grexx is one of rather high esteem among those of her own house. However those outside of her house and outside of the traditional line of Pureblood ideals often peg her as rude and apathetic. However true it may be Acadia has never felt out of place within her house or the school, and has always had a high position of authority among her classmates.
OOC
Do you know much about the Harry Potter Universe?:
I haven't seen the movies, but I've read all of the books.
How often do you get online?:
Frequently.
How often can we expect you to be able to post?:
Whenever I'm needed to post I will be able to post.
Password:
Copper Cauldrons