---
---
---
---
---
---
---
|

Name

|
Bobby Burkinson
|

Nickname

|
Bobs, Billy
|

Birthday

|
February 3rd
|

Age

|
Sixteen
|

Nationality

|
PureBlood
|

Sexuality

|
Heterosexual
|

Role

|
Student/Prefect
---
---
---
"You must be the change you wish to see in the world."
― Gandhi
---
---
---
|

Likes

|

The term 'Posh' // Dr. Pepper // Doctor Who // Apple Pie // The Walking Dead // Scary Movies // Wanking off // Yogurt // Dancing Randomly // Girls or as he refers them to being the 'Ponies'.// Harassing old grannies. // Being Cocky //
|

Dislikes

|
Slags // Cockhead's // Wankers // That Old People Smell // Being made fun of // Nose hair // Sluts //
---
---
---
"When we are no longer able to change a situation - we are challenged to change ourselves."
― E. Frankl
---
---
---
|

Quirks

|
Bold // Cocky // Arrogant // Goofy // Loud // Ignorant //
|

Habits

|
Uses the terms ( Slag, Posh, Wanker, Spliff, Surf and Turf and Scoundrel ) Alot // Bites his nails when nervous // Can be quite cocky // Gets angry and arrogant when mad or confused.// Often bites his lip when he likes or wants something. //
---
---
---
"Sometimes I sit by myself and sing into a camera cause I have mental health."
― Ed Sheeran
---
---
---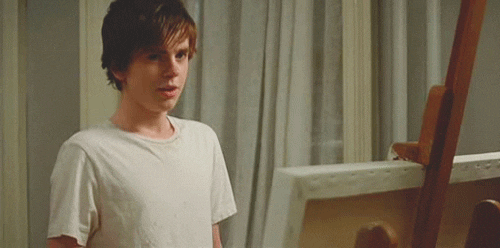 |

Personality

|
"I have a personality...But it's kind of locked away in a jar glass with nothing but flavored beans and chocolate cards." Bobby is an aggressive cockhead, whose only goal is to believe in himself and achieve even greater accomplishments within the wizarding world. He's smart, averaging with either proficient or excellent scores with whatever comes his way and is always first in his classes, no matter what exam or course it be. He's arrogant, using his quick mouth and justifiable remarks to talk down or back to others, always finding a way to make some look bad or good. He's Goofy, But only with his friends or peers and he's quite loud, not caring a single thing in the world as to who hears him when he's either gossiping or whispering. In detail, however he suffers from a serious multiple personality disorder and has a serious superior complex for an odd reason. His other personality is very cold, talking or discussing nothing to no one if he so chooses, and mumbles silently in his sleep, often referring to actions he has or had committed and maybe even ones to come.
---
---
---
"More Punchlines Than A High-School Disco."
- Rizzle Kicks
---
---
---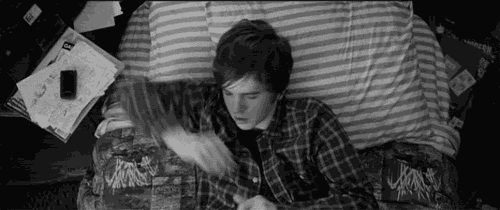 |

History

|
Bobby was born on Halloween, in midst of the awkwardness. He was a very small, plump fellow with a round head, piercing grey eyes and the most petrifying smile. Unfortunately, at the age of 4 years old, his parents left him at an off-road orphanage, far away from the muggles, the witches and the wizards, the goblins, the trolls and the boggarts alike. Orphan life was average at the most. He went to school, worked hard for his earning and was the top of his class every year. Singing was his special gift, learning to play multiple instruments that varied on his particular taste and needs. Continuing on his musical path, till at the age of 11, On a midnight's eve, he received a letter, pardoning him of all concerns and doubts about life itself. At first, he believed it to be a host, an average joke of some sort, but nonetheless he was in awe despite being emotionally unstable.

Mangus Grexx was everything he had ever dreamed of, using his talents to outwit others and become a prefect, forcing his authority on younger students and using them for his own personal gain. He was growing, but hastily. His hatred for muggles and mudbloods began to grow despite the fact that they were all the same, pureblood or not. He wished, and wanted them dead, in turn aligning himself with other purebred students, all the same. Snobby, Obnoxious, Rude, Arrogant, Irresponsible, Non Tolerant and Possessive they were indeed. Today, he's just turned sixteen and will shortly be awaiting the new students arrival, along with the others.
|

Wand

|
OakWood
Anything Else?

|
☓ //Theme Song\\ ☓
---
---
---