Natalie Dumonte
Basic Info
Name
Natalie Grace Dumonte

Nickname(s)
Nat | Friends and Acquaintances | Often | Likes | Typical shortening of her name |
Sootie | Close Friends and People That Knew Her Well First Year | Occasionally | Dislikes | In her first charms class, she accidentally caused an explosion, and coated the entire room in soot, hence the nickname |
Lee | Friends and Acquaintances | Sometimes | Doesn't Mind | Typical shortening of her name |

Age
Seventeen

Gender
Female

House
Arietum

Quidditch
Is a chaser in the Arietum team

Wand
Eleven inches, vine, unicorn tail hair

Pet
A snowy owl named Dany

Home Town:
New Hampshire, USA

Anything Else?
Is a registered animagus, possessing the ability to turn herself into a hummingbird
DAtDA and Transfiguration are her best classes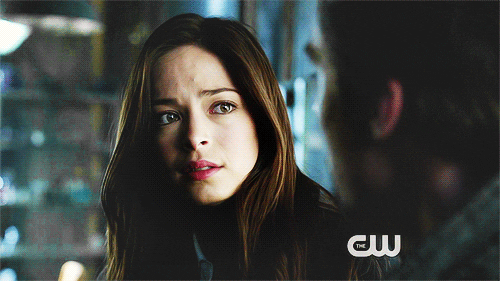 Likes
Chocolate
Magic
Winning
Loyalty
Comfortable Atmospheres
Reading
Spring Weather
Dislikes
Arrogance
Bullies
Being Lied To
Pretentiousness
Being Mocked or Ridiculed
Cold Weather
Spicy Foods
Personality
Natalie is quite a likeable individual, open and volatile, with a tendency to put others before herself. She is intelligent and passionate with everything she does, and hardly the sort to allow herself to be pushed around or manipulated. This being said, she isn't fond of conflict, and as far as such a thing goes, her main weapons are her biting sarcasm and sharp wit. She is intellectual, and a very talented young witch, but when she makes mistakes, they have a bad tendency to be more than little. Just remember her little 'explosion' incident in year one charms. She is cool-headed most of the time, but when riled up, she becomes a firecracker, spitting stinging sparks and burning those who get too close. She is quite introverted, keeping her deeper, more personal thoughts close to her chest, but when it comes to her typical opinions and everyday thoughts, she is an open book, and almost brutally honest. She is hateful towards bullies, and although quite popular, she is hardly a social butterfly, and at parties is the sort to be hanging out at the far reaches of the room, sipping beer with an uncomfortable expression and an air of awkwardness. She is imaginative and curious, and adores learning, possessing an impressive ability to tuck away any random dots of information and slotting them somewhere into the vast archive that is her psyche for later use. When comfortable, or talking about something she is interested is, she can chatter for ages, and isn't so good at picking up the signs that her 'audience' has lost interest in her babble.
History
Natalie's parents both possess magic, and so it was no surprise when Natalie was born a witch. Her father is a member of the Ministry of Magic, and her mother, and auror, and so it was also no surprise when Natalie displayed natural talent from the moment she picked up her first wand. Her parents had butted heads many times at Magnus Grexx, where Natalie's father, Gordon Dumonte, had been the chaser for the Vulpes quidditch team, and her mother, Adelaide Terrence, had been the keeper for the Arietum team. Not to mention that in second year in Defence Against the Dark Arts, Adelaide had deflected a jinx, and sent it straight into the unassuming Gordon. When they left, they were glad to see the back of each other. However, fate had other plans, and when an old wizard went loony and started jinxing muggles, the two both met up again. Somehow, the case brought them past the bitter banter, which soon turned into flirting, then romance, and then Natalie.
Natalie spent her first seven years in France, then the next two in England, before moving to the United States of America. Like most other witches and wizards, at eleven she received the mysterious letter, and thus entered her first year at Magnus Grexx. She's been going here since she was only eleven years old, and is now attending her seventh year.
OOC
Do you know much about the Harry Potter Universe?
A fair bit. I have read most of the books (Up to the fifth), and seen all the movies. I'm not an expert, or anything, but I'm not completely dense about it all. ;)
How often do you get online?
Usually every day, if not every other day.
How often can we expect you to be able to post?
About once or twice every two days, I'd say.
Password
Copper Cauldron