Robert Atlas McCullough
Basic Info
Name:
Robert Atlas McCullough
Age:
15
Gender:
Male
House:
Ferre
Pet:
Mixed breed Maine Coon (Named Faust)
Birthplace:
Portland, Oregon
Nationality:
Pureblood
Wand:
Dogwood W/Unicorn Hair Core, Thirteen Inches, Spingy
---
Likes
Being called Atlas, or Robbie.
Muggle Culture
Social Events
Good Natured Teasing
Loyalty
Cats
Dislikes
Being called Robert.
His Parents...
Being Stereotyped
Stressful Situations
Rodents
Elitists
---
Personality
Robert may not be intelligent as others, and he may not be as interesting, but the one thing that makes him who he is the kindness in him. A loyal friend to the end, there isn't a bone in his body that would make him turn against a friend. Always the first to offer help, or even a shoulder to cry on. His own sensitivity may be masked behind a wall of indifference, but he is empathetic enough to show sympathy when need be. He can be a little strange or even seem stand-offish to anyone who doesn't know him. With friends he is always laughing and smiling, never one to bring a situation down.
Unfortunately he can still be somewhat of a jerk in his own way. Mostly because he is a blundering idiot with a way of saying the wrong things at the wrong time or making a joke when its inappropriate. He tries his best to stay on good terms with people, but sometimes just the way he is makes people turn away from him. He can be annoying at times, but that is usually due to his determination when it comes to getting what he wants. Unfortunately he can be overwhelming to most people, which is why his pool of friends is rather small. The thing about him that most can see right of that he is adaptable and brave. Change doesn't effect him in the slightest, in fact he often embraces change when it comes his way.
Sometimes he can be a little snarky or sarcastic, but he rarely gets angry. Although if he ever does his anger is usually volcanic. He has an inherited habit of crying when he is angry. Which in turns makes him all the more angry. He is usually a little reckless when it comes to his anger, and if an argument comes to blows its usually his fault.
---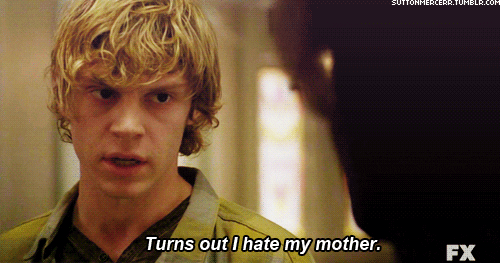 History
Roberts parents are both Pureblood, and both of them are extremely prejudiced. Despite raising Robert in an area with a high muggle population. He grew up playing with the neighborhood kids, who were all muggles, without his parents ever noticing. As he got older though they put more restrictions on him. When they found out he had an innocent crush on a young muggle girl they became enraged. They tried to drill the same prejudiced views into his head, but he only came to resent them more for it. Eventually his acceptance to Magnus Grexx got him out from under his parents thumb, allowing him to finally be free from them for a while. Though during the holidays he is always stuck going back to them. He knows if he ever professed to his parents that most of his friends at Magnus Grexx happen to be halfbloods or muggle borns they would likely pull him from school. So he keeps his school and home life separate from each other.
---
OOC
Do you know much about the Harry Potter Universe?:
Read the books and watched the movies as they came out (Yes I am that old.)
So I know quite a bit.
How often do you get online?:
I pop in every day to check things out.
How often can we expect you to be able to post?:
Every other day at the least, everyday at the most.
Password:
Copper Cauldron!