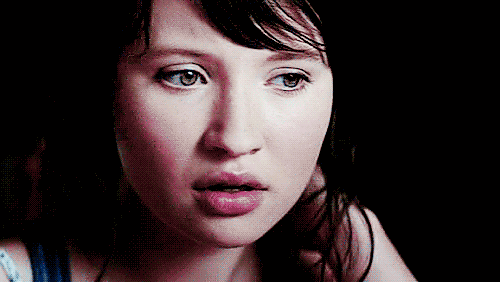 Basic Info
Name:
Rose Aguilera
Age:
16
Gender:
Female
House:
Vulpes
Pet:
Snow Owl named Ginger
Birthplace:
Sumter, South Carolina
Likes
Books

Animals

Music

Potions

Orchids

Dislikes
Purebloods (They think they're all-that and a bag of chips)

Being the center of attention

Singing in front of people

Being away from home

Her eye color

Personality
Rose is a very tender loving, sensitive kind of girl. She takes everything to heart be it a small insult or something major, it doesn't matter. Most of the time she keeps her emotions hidden because she doesn't like to show how weak she is inside. Rose tends to be very strong willed, when her heart is set on something she will do everything it takes to get to where she wants to be. Even when someone is rude and obnoxious towards her, she keeps her head held high and tries not to sink to their level. She treats everyone with respect because that's all she wants to be treated with as well.
History
Rose was born down south in the stated known as South Carolina. Her mother is a witch but her father is a muggle. Born to her parents, she became a mudblood. Her parents never told her about who she was until she reached the teenage years. During her middle school years she went to a school called Bates Middle School. She was never the most popular girl in school, she kept to herself and was always quiet. Though because of this she was always picked on and bullied. She grew strong, kept her head up high and tried her best not to acknowledge that the bullies were actually getting to her. All her life she was told that she didn't have the courage to pursue what she wanted to do with her life, so that was when she promised herself to prove everyone wrong.
Ever since Rose was a small child all she ever wanted to do was become an author. Her parents and two best friends always enjoyed her writing and she also started posting her stories on the internet finding that she was getting great responses from fellow authors. Writing was her way to get out of her reality and jump into the shoes of someone else for a change.
When Rose was twelve, she received her letter from Magnus Grex and grew extremely excited. Ever since she found out she was a witch, she couldn't wait to get her letter. Now that she had it, she knew her dreams would come true. Even if she wasn't going to become a professional author, she would at least have some new experiences and learn some amazing things to add into her life, to become who she was supposed to be in the future.
OOC
Do you know much about the Harry Potter Universe?:
I've watched all of the movies, though the first two seem to stick into my head all the time when I think about Harry Potter. I know enough about it to know what I'm doing with the roleplay and my character.
How often do you get online?:
Almost every day, but there will be times when I'm not online for 1 or 2 days. If I'm gone any longer than that I will try my best to let you know.
How often can we expect you to be able to post?:
At least once a day, sometimes more if needed.
Password:
Copper Cauldron!