Stephen Notwood
Basic Info
Name:
Stephen Notwood
Age:
15
Gender:
Male
House:
Arietem
Pet:
He's currently in the market for a snake...
Birthplace:
New York, New York,
Likes
Magic
Secrets
Wit
History
Girls
Ruins
The Past
Sarcasm
Evading authority
Politics
Influence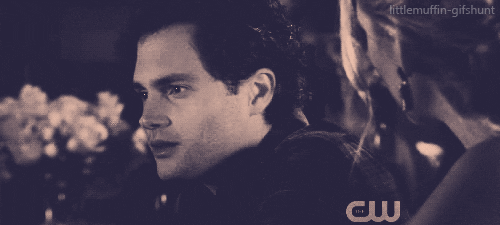 Dislikes
Authority
Judgement
Self-Righteousness
Zealotry
The Muggle World
Personality
To put it bluntly, Stephen is one sneaky bastard. He truly belongs in the House of Cunning and Ambition. He was raised within the game of pureblood politics so it is natural that Stephen should know how to hide his thoughts and emotions. He seeks personal advancement and has no time for lectures on selfishness or responsibility. He revels in the secrets of the past and present, particularly that of the magical world. Like many wizards, he holds little interest in the muggle world. That isn't to say that he dismisses the accomplishments of muggles. Rather, he is just not interested in them.
Magic, archaeology, history, secrets, and politics are his interests. He looks at his fellow classmates with a calculating eye first and foremost. Even with the magical population being larger in the United States than in most countries considering the country's population, most of the future players in Magical America are currently attending Magnus Grexx. Thus, it pays to pay close attention. He is fascinated by history. There are so many secrets both magical and mundane. Only a fool believes that all that ever happened is contained within mass produced texts. There are secret spells, conspiracies, and scandals hidden in the past and Stephen wants to learn them all. He also approaches magic in the manner which is only proper for a wizard in his view: with fascination and the drive to push its boundaries. Most people take magic for granted and that is their weakness. Magic is limited only by imagination and ambition, two things Stephen has in vast quantities.
So far, Stephen fits the evil Pureblood stereotype to a T, but Stephen is not a cartoon villain. He values blood, but not at the expense of new talent and individuality. Nor does he entertain thoughts of murdering muggles for fun. He may use people occasionallly, but he does like people in general and possesses a certain amount of charm which he uses on the opposite sex when he's not using it for more underhanded purposes. He enjoys stimulating conversation and a good game of Quodpot. He'd also happily chat about history into the twilight hours.
History
The Notwoods are an old pureblood family. They are not necessarily the richest or the most powerful, but the name carries a certain amount of respectability. Cyrus Notwood, the current Patriarch, is very active in the Ministry without holding an elected office himself and is quite often at the ear of the Minister. His mother specializes in Magical Research and is quite well-known in that field. It should come as no surprise that Stephen's childhood was privileged and demanding. He was introduced to quite a few of his future classmates as a child and lectured on the importance of the family often enough that he should never forget it. He showed magical ability at an early age and he was pushed to develop it.
It was not without a certain amount of satisfaction that he finally departed for Magnus Grexx. It was everything he dreamed of: the history, the wonder, the innovation, excitement of so many people his age. It should come as no surprise he ended up in Arietem. Nor should it be any surprise that his influence has been felt in an increasing amount of ways over the years.
OOC
Do you know much about the Harry Potter Universe?:
A great deal
How often do you get online?:
At least a few times a day.
How often can we expect you to be able to post?:
At least once every two days.
Password:
Copper Cauldrons