[img]fontspace.com/preview/m/8c13b8ba8a1c7a9ed86cd16856b4f9b7.png[/img]
"It's not my place to interfere with your life. That doesn't mean I won't do it."
Theme Song
---
---
[center]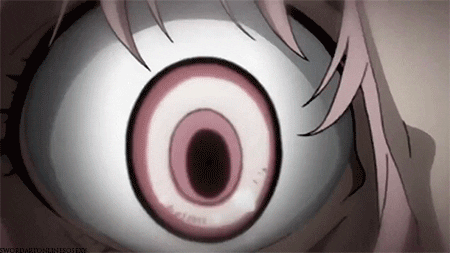 "Don't be afraid. It'll all be over soon.
---
---
Name
Eiko Winters.
Age
15
Alliance
The Dark Warriors
Code Name
TBA
Element
Chaos
Nickname's
Koko, Eiko-chan
Gender
Female
Sexuality
Straight
Race
Asian
---
---
"I'd tell you I loved you, but I don't like to lie."
---
---
Hair color
Pink
Eye color
Red
Height
5'4
Bust
C-cup
Skin color
Pale
Clothing
School uniform or casual attire, such as T-shirt and converse. She doesn't mind showing skin.
Charm
A small silver charm shaped like an Axe.
---
---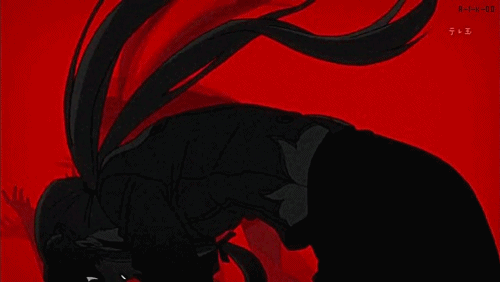 "Who am I? I don't even know anymore."
---
---
Personality
Eiko has many different personalities due to having a sever mental disorder.
The one she puts off to the public is an adorable looking girl who just screams innocents. She wears a shy smile and a sweet little giggle. like a small child would have. She love's sweets and is always looking for something fun to do. Her smile shines though the darkest aura's and a laugh that can make anyone join in. She love's to bake things for her friends. When living in japan, she would often bring everyone lunch because it made them happy. She seemed like the person who would never wrong someone. She was a total sweetheart.
On the inside is a personality of rebellion. This Eiko doesn't listen to anyone except herself. She's stubborn and likes to do things her own way. If something disagrees with what she thinks, she won't do it and go on doing the thing she thinks is right. She thinks she doesn't need anybody with her, because they'd get in the way of her plans, but she still likes to have friends during casual affairs. She stays true to her opinion, whether in genius or reckless. she won't agree to anything but.
The last side of her is an insane psychopath. As a mentioned, she has a mental disorder that causes several different voices to appear in her head and tell her to do things a normal person usually wouldn't do. They tell her to kill the people who wrong her, and to push people away, then they'd tell her to protect someone and kill the person who wronged them. This sometimes gives her major headaches. She sometimes see's things that aren't really there. This personality comes out when something bad happens. It causes her thinking to stop and all she can focus on is the blood of her victim's on her hand. Blood is the only thing that calms her down. She has not yet found a stabilizing unit to calm her during her moments of insanity.
All in all, Eiko is a Psychopath.
Flaws
|Bloodlust||Obsession||Bipolar||Inability to think straight
Ability's
|Destruction of physical objects||Corruption of mental objects||Control over the chaotic unties of earth||Absorption of other chaotic power|
Weakness
|Peace can corrupt chaos||Inability to control her power over natural chaos||Can easily get caught in the crossfire||No concern over other's emotion.
---
---
"Why must you not accept what fate has in store for you?"
---
---
[center]
Bio
Eiko was born early, only about six months developed. It was assumed she wouldn't lived, but miraculously, she did. However, she was a very sickly baby. She was constantly being brought in and out of the hospital up until age seven. Her parents never let her go outside, and she was tortured by watching all the other children play outside. She constantly asked her mother to take her out to the park, but the refused, so one night she snuck out of the house and out into the streets where she finally played with the other kids.
However, her parents had found out she had snuck out when they entered her room and saw she wasn't there. When she returned, instead of a normal punishment, her parents locked her in a cage hidden in a room in the back of the house. She was locked in there for several days at a time whenever she did something bad. Her parents though this was the only way to discipline their daughter.
Eiko had no friends, so she turned to talking to herself for company.
Eiko eventully snapped completely, and one night while her parents her yelling at her, she couldn't take the abuse, so the stabbed them both with a pair od siccors, and left them there to bleed to death.
She had no regrets as she went on to live a life filled with insanity.