The Setup:
The Harvestman is a new killer, influenced by characters like the Jeepers Creepers creature, and Slenderman.
THE HARVESTMAN MYTH:
Lucifer was the first angel created by God, but there came a time when Lucifer rebelled, no longer willing to be subservient to the will of God Lucifer set out to defy him, to become God himself. God loved Lucifer and hoped he would remain faithful to him, so in order to quell Lucifer's desire God created a companion for him, someone to essentially keep Lucifer out of trouble. Although his becoming happened long before the creation of the universe God had taken various parts of those creatures and beings which God would ultimately create and deposit upon a newly created Earth. The being was created from the bones of a man of prophecy, the blood of a demon of wrath, the spiritual skin of God, the viscera of a Nephilim, and the soul of a human who would live under a curse.
After the creation of the Earth and of mankind the Solar Sentinel descended upon the earth, there he would spend his life evolving along side mankind.
Traits:
Right before the Harvestman kills someone he tells that person something they've always wanted to know, a personal secret that it gives the answer to.
An old house stands within supposedly haunted woodlands, on the outskirts of the small rustic town of Dark Entry Colorado. Now inhabited.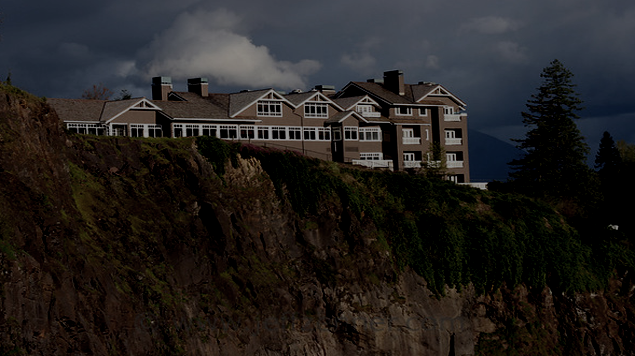 Beyond Dark Entry lodge, which stands on one side of a great narrow gorge. A storm washes out the bridge.Available Characters:
You are free to create any kind of character that you like, within reason. You can make them college students, police detectives/cops etc.
Characters must still be approved
1. GM "The Harvestman" (wadejackel)
2. Owner of lodge (wadejackel)
3.
4.
5.

~Name:
~Age:
~Gender:
~Race/Nationality:
~Strengths:
(What can your character do. Keep it realistic)
~Weaknesses:
(Everyone has them)
~Description:
(An image is preferable. No anime)
~Equipment:
(No super weapons, Laser eyes etc.)
~Personality:
(What is your char like)
~History:
(Character background)
Taking place in...
10 posts here • Page 1 of 1
10 posts here • Page 1 of 1
Arcs are bundles of posts that you can organize on your own. They're useful for telling a story that might span long periods of time or space.
There are no arcs in this roleplay.
There are no quests in this roleplay.
Here's the current leaderboard.
There are no groups in this roleplay!
Welcome home, Promethean. Here, you can manage your universe.
Arcs are bundles of posts from any location, allowing you to easily capture sub-plots which might be spread out across multiple locations.
You can create Quests with various rewards, encouraging your players to engage with specific plot lines.
Settings are the backdrop for the characters in your universe, giving meaning and context to their existence. By creating a number of well-written locations, you can organize your universe into areas and regions.
Navigation
While not required, locations can be organized onto a map. More information soon!
There are no groups in this roleplay!
By creating Collectibles, you can reward your players with unique items that accentuate their character sheets.
Once an Item has been created, it can be spawned in the IC using /spawn Item Name (case-sensitive, as usual) — this can be followed with /take Item Name to retrieve the item into the current character's inventory.
Give your Universe life by adding a Mob, which are auto-replenishing NPCs your players can interact with. Useful for some quick hack-and-slash fun!
Mobs can be automated spawns, like rats and bats, or full-on NPCs complete with conversation menus. Use them to enhance your player experience!
Current Mobs
No mobs have been created yet.
Locations where Mobs and Items might appear.
You can schedule events for your players to create notifications and schedule times for everyone to plan around.
Add and remove other people from your Universe.
Orphanage
By marking a character as abandoned, you can offer them to your players as pre-made character sheets.
Happy-go-lucky Model
Anything to get the shot.
The Forge
Use your INK to craft new artifacts in With the reaping comes......The Harvestman. Once created, Items cannot be changed, but they can be bought and sold in the marketplace.
Notable Items
No items have been created yet!
The Market
Buy, sell, and even craft your own items in this universe.
Market Data

Market conditions are unknown. Use caution when trading.

Quick Buy (Items Most Recently Listed for Sale)
None
Discussions
Most recent OOC posts in With the reaping comes......The Harvestman