---
---
I would love for someone to play the guy! So if you are interested PM me, or If I happen to be online shoot me a IM.
The town of Jasper has always been a larger town, but has always been a quiet one, nothing exciting really happens, their might be a robbery here or there but that's about as close to crime as they get.

Though with time things change. The Sheriff dies in a accident, something people are calling a freak accident as it seemed to happen so suddenly and none of it seems to really make sense. After his death the only way to describe Jasper, is strange.

A young man shows up, becomes the towns new designated bad boy, Mysterious, with a dangerous aura that surrounds him; he gives of the vibe "do not approach me" He has secrets, most of which are tied with the deceased Sheriff; and he knows the Sheriff's death was no freak accident, the Sheriff was his Father, and was once the Alpha of their pack, he left the pack after his Wife died, leaving it in the hands of his son.

The pack went one way, while he went the other, they were tracking the dark things of the world, protecting the humans, while he was tracking a new life.

His death, was caused by a darkness the Pack had not seen in a long time, and the Sheriff was not its first victim and would not be its last. The pack would be moving to Jasper permanently.

Perhaps it was by fate that he stumbled into her Fathers restaurant while she was working. He wasn't the same after that, there was a spark, something telling him deep down in his bones, they were right. However, Werewolves only find a mate once, and him loving her puts her in a danger no one could imagine or comprehend.


---


|| Name:______________|| Gender: Male || Age: Twenty-one || FC:Landon Liboiron ||

TAKEN



The Alpha of the pack. Has been for three years, ever since his Mother died and his Father got up and left, leaving nothing but a note that read "Look after the pack, Take care of them, heading to Jasper, don't follow." So he didn't, the Pack went one way, his Father went the other.

Of course when his Father died, the news spread like wildfire, a freak accident that lead the pack to Jasper, but it was no freak accident.

Perhaps, it was fate, or the great plan the universe had planned for him that lead him into that restaurant one day, maybe he was just hungry. Whatever it was he met her, and it was clear to him by the way she made him feel like they were the only two beings on earth, she was his mate, something Werewolves only find once, but loving her put her in what could be for a human, mortal danger.



---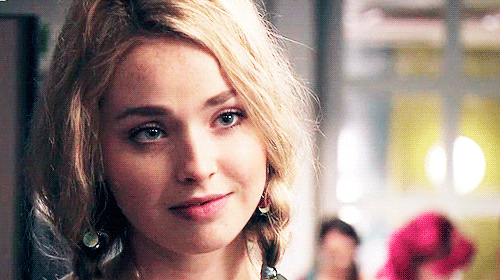 || Name: Liliana(Lily) Mason || Gender: Female || Age: Nineteen || FC: Freya Mavor ||

TAKEN



Born in Jasper, she works in her Fathers diner, the oldest of five children not including her, Family is very important to her. Kind and lovable, most of the town knows her and almost all of the town knows her Family.

When the town's new bad boy walks into the diner, she almost seems to avoid him at first, everyone seemed to have been talking about him, and he didn't seem overly friendly, distant even; but she walked over to serve him anyways.

That seems to have been when things changed.



---
Taking place in...
Arcs are bundles of posts that you can organize on your own. They're useful for telling a story that might span long periods of time or space.
There are no arcs in this roleplay.
There are no quests in this roleplay.
Here's the current leaderboard.
There are no groups in this roleplay!
Welcome home, Promethean. Here, you can manage your universe.
Arcs are bundles of posts from any location, allowing you to easily capture sub-plots which might be spread out across multiple locations.
You can create Quests with various rewards, encouraging your players to engage with specific plot lines.
Settings are the backdrop for the characters in your universe, giving meaning and context to their existence. By creating a number of well-written locations, you can organize your universe into areas and regions.
Navigation
While not required, locations can be organized onto a map. More information soon!
There are no groups in this roleplay!
By creating Collectibles, you can reward your players with unique items that accentuate their character sheets.
Once an Item has been created, it can be spawned in the IC using /spawn Item Name (case-sensitive, as usual) — this can be followed with /take Item Name to retrieve the item into the current character's inventory.
Give your Universe life by adding a Mob, which are auto-replenishing NPCs your players can interact with. Useful for some quick hack-and-slash fun!
Mobs can be automated spawns, like rats and bats, or full-on NPCs complete with conversation menus. Use them to enhance your player experience!
Current Mobs
No mobs have been created yet.
Locations where Mobs and Items might appear.
You can schedule events for your players to create notifications and schedule times for everyone to plan around.
Add and remove other people from your Universe.
The Forge
Use your INK to craft new artifacts in Wolves Moon. Once created, Items cannot be changed, but they can be bought and sold in the marketplace.
Notable Items
No items have been created yet!
The Market
Buy, sell, and even craft your own items in this universe.
Market Data

Market conditions are unknown. Use caution when trading.

Quick Buy (Items Most Recently Listed for Sale)
None
Discussions
Topics

Replies
Views

Last post
Most recent OOC posts in Wolves Moon
This is the auto-generated OOC topic for the roleplay "
Wolves Moon
"
You may edit this first post as you see fit.