X
X
X
X
X
X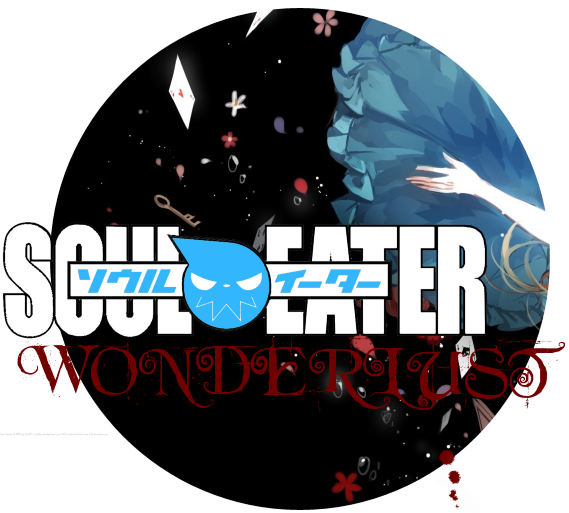 ......


The soul, a manifestation of one's sense of self. Fickle is the emotions of a person, may be deterred by a false belief, but their soul is an everlasting, overwhelming constant.

In most legends, the man known as Death was the taker of life. A villain in most alliterations, but an undertaker who robs the people who most deserve it. Death is very much real, but instead of collecting souls, he wishes to nurture them. A safe haven for oddities, Lord Death wishes to raise Meisters and Weapons so they may liberate the evil souls that wander the earth. The formation of the DWMA and the influence of many of Lord Death's supporters have ensured the safety and progress of the Death Weapon & Meister Academy(DWMA).

Previously stationed in Nowhere, Nevada, the location of the DWMA has shifted as of late. They came and gone almost as if a light breeze swooped through the school, instead, razing Death City to a pile of sand and ash. The winds of the desert swooping away the remains almost as if they were the simply the grains of the desert. The casualties were slim, but the deed still remained. A declaration of war? Most see this terrorist attack as a mistake, but Lord Death has surmised that the perpetrators wouldn't poke a bear unless they were prepared.

New Death City, a name as self-explanatory as it is accurate. Lord Death has integrated into what was previously known as New York City, eventually tying his own lifeline to the health of the metropolis. The culture of New York and Death City have melded together, the city itself takes on more of a ghastly and Halloween inspired appearance while Lord Death has developed a soft spot for business with the creation of many Death-inspired casinos, cafes and Broadway productions.

Every legacy becomes tainted one way or another. As Lord Death made a home of New York, he was forced to turn to the rich and powerful to fund the school. The board of directors is filled with people who would want nothing more than to raise Meisters and Weapons as bodyguards for the corrupt. Science has also taken its toll, corrupt scientists sought after the defenseless meisters and weapons that haven't been discovered by Lord Death, preparing them for experiments such as a forced soul resonance or an artificial Meister/Weapon hybrid.

The existence of Meisters and Weapons has never been too much of a secret, some see them as superheroes, some see them as power-hungry maniacs. While the government proposes strict jurisdictions of where the DWMA can operate, and some scientists seek to learn about these oddities, crossing all lines to sate their curiosity. A new threat has arose, beginning with the bombing of the previous school, a group of Witches and Rogues. All the while, the funders pressure Lord Death to exert resources in creating soldiers for the wealthy's disposal. A symphony of bad luck has cursed Lord Death and the students and faculty of the DWMA.
---
█
█
█
█
█
█
█
█
█
█
█
█
█
█
█
█
█
█
█
█
█
█
█
█
█
█
█
█
█
█
█
█
█
█
█
█
█
█
█
█
█
█
█
█
█
█
█
█
█
█
█
█
█
█
█
█
█
█
█
█
█
█
█
█
█
█
█
█
█
█
█
█
█
█
█
█
█
█
█
█
█
█
█
█
█
█
█
█
█
█
█
█
█
█
█
█
█
█
█
╔════════════════════════╗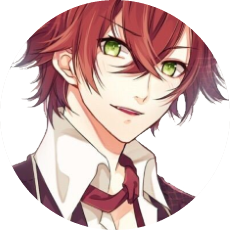 ╚════════════════════════╝


____




....

PLAYED BY

PHANTOM


X
X
X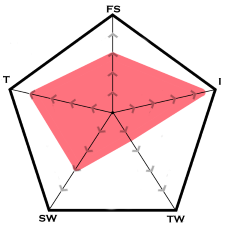 ♔◤MEISTER OF PAIR #1

..............
▀▀▀▀▀▀▀▀▀▀▀▀▀▀▀▀▀▀▀▀▀▀▀▀▀▀▀▀▀▀▀▀▀▀▀▀▀
..........
XXXXXXXXXX
NAME
AGE
.......>.........
XXXXXXX

.
Cyrille | Dior
18

.

.........................
X
X
XXXXXXXX.

.
GENDER
CLASS
.

..............x
XXXXXXXXX..

.
Male
E.A.T
.

................
X
X
X
XXXX.
A pinch of charm, a hint of possessiveness and a dash of absolute insanity. Cyrille always was a popular figure though only to his own outside circle. A gentleman with a way with words, but ever cunning and duplicitous, manipulating peers without a second thought. His social skills have always given him an edge in plucking reactions out of people, poor victims describing an argument with him as if he is trying to stab a needle into your eye and make you flinch. A troll by heart, Cyrille revels in using what people say as ammunition, usually in a light hearted manner, though susceptible to less virtuous intentions. While brought up with humble beginnings, Cyrille learned from a young age to make due with the cards in his hand, and to be able to bluff his way out of bad draws.
x
x
╔════════════════════════╗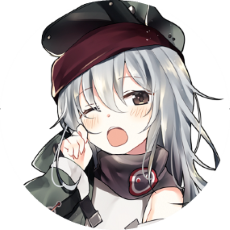 ╚════════════════════════╝


____




....

PLAYED BY

MAXWELLH


X
X
X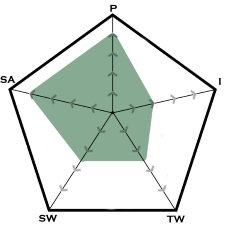 ⚔◤WEAPON OF PAIR #1

..............
▀▀▀▀▀▀▀▀▀▀▀▀▀▀▀▀▀▀▀▀▀▀▀▀▀▀▀▀▀▀▀▀▀▀▀▀▀
..........
XXXXXXXXXX
NAME
AGE
.......>.........
XXXXXX

.
Ash | McDonnel
16

.

.........................
X
X
XXXXXXXX.

.
GENDER
CLASS
.

..............x
XXXXXXXXX.
Female
E.A.T
.................
X
X
X
XXXX.
Growing up in great poverty, the day after her tenth birthday her mother vanished without a trace. No one else seemed to care or remember she existed, and Ash was adopted by a rich family before the end of the week. Her new family began the long task of trying to make Ash presentable. This worked to a certain extent, she became serenely calm and generally obedient. If specifically asked to do a task, she would do it with excellence! And while spewing a fountain of dry sass the entire time. If not specifically asked, she gravitates to being lazy. Her parents long since gave up on dressing her every morning, deciding that the minor hit to reputation was worth letting the slob be comfortable. Ash is rarely motivated, except should it be about her old mother.
x
x
╔════════════════════════╗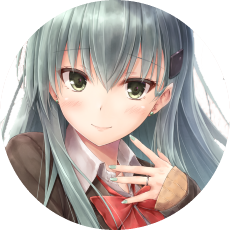 ╚════════════════════════╝


____




....

PLAYED BY

TANMAN


X
X
X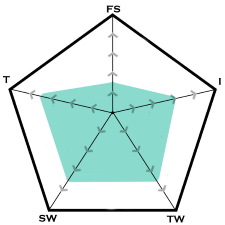 ♔◤MEISTER OF PAIR #2

..............
▀▀▀▀▀▀▀▀▀▀▀▀▀▀▀▀▀▀▀▀▀▀▀▀▀▀▀▀▀▀▀▀▀▀▀▀▀
..........
XXXXXXXXXX
NAME
AGE
.......>.........
XXXXXxx

.
Cleo | Galreyes
19

.

.........................
X
X
XXXXXXXX.

.
GENDER
CLASS
.

..............x
XXXXXXXXX.
Female
E.A.T
.................
X
X
X
XXXX.
A young girl with dreams of becoming a star; life has a funny way of taking you somewhere different. Obsessed with musicals and broadway, a young Cleo did her best to try and take to the stage with lessons in drama, singing and dancing. Soon enough, she landed her big chance in a rehearsal. Sure, it wasn't the sort of thing she was used to, being an improvisational routine; but she wasn't going to miss this chance. The audition was… Something. She didn't end up getting a role in the play, but she did catch the eye of another interested party, and was offered an alternative career choice. One which might help pull some strings towards her real goal…
x
x
╔════════════════════════╗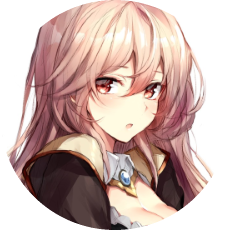 ╚════════════════════════╝


____




....

PLAYED BY

CANDYJELLYLOVE


X
X
X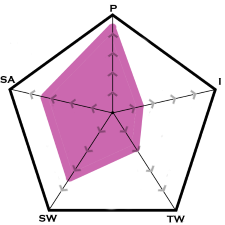 ⚔◤WEAPON OF PAIR #2

..............
▀▀▀▀▀▀▀▀▀▀▀▀▀▀▀▀▀▀▀▀▀▀▀▀▀▀▀▀▀▀▀▀▀▀▀▀▀
..........
XXXXXXXXXX
NAME
AGE
.......>.........
XXXXXXX

..
Socie | Wilde
18

.

.........................
X
X
XXXXXXXX.

.
GENDER
CLASS
.

..............x
XXXXXXXXX.
Female
E.A.T
.................
X
X
X
XXXX.
Defiant, crass, bombastic, or anything similar, if someone could describe Socie those were the words they could use. This girl in particular was never one for following rules and was never someone who wanted to be tamed. Which was ironic since she had the ability to change into a weapon. Sick of her antics, her mother sent her to the DWMA so Socie could "hone" her abilities. Socie loved both of her parents but she hated when they lied. She knew she was being forced to attend the Academy because, in some terrible twist of fate, this was the only way for Soice to learn obedience. Maybe this was a divine force playing a joke on her. But, Socie would be lying if she said she was never interested in perfecting her form.
x
x
╔════════════════════════╗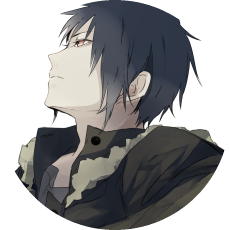 ╚════════════════════════╝


____




....

PLAYED BY

SEPOKKU


X
X
X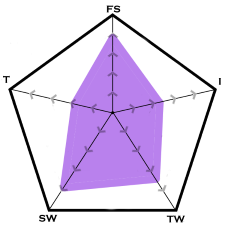 ♔◤MEISTER OF PAIR #3

..............
▀▀▀▀▀▀▀▀▀▀▀▀▀▀▀▀▀▀▀▀▀▀▀▀▀▀▀▀▀▀▀▀▀▀▀▀▀
..........
XXXXXXXXXX
NAME
AGE
.......>.........
XXXxxx.

.
Kasmir | Rainier
17

.

.........................
X
X
XXXXXXXX.

.
GENDER
CLASS
.

..............x
XXXXXXXXX..

.
Male
E.A.T
.

................
X
X
X
XXXX.
Born into a lower-middle class family, Kasmir's father knew his son would need a way to get ahead in the world. So he set his son on a path to success, forcing him to spend long days training and preparing himself as a Meister. After years of his father saving up money, bribing, and groveling, Kasmir was finally allowed entrance into DWMA. Unable to forget the past, he trains tirelessly to become indispensable to the Academy. As all students at the Academy, know, it is easy to die. As such, he is proud, purposeful, and always tries to live each day to it's fullest. Kasmir is determined to walk a path of success, no matter the cost.
x
x
╔════════════════════════╗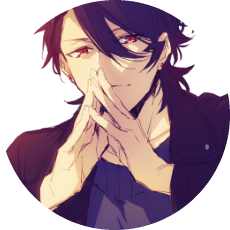 ╚════════════════════════╝


____




....

PLAYED BY

TANMAN


X
X
X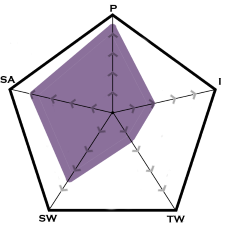 ⚔◤WEAPON OF PAIR #3

..............
▀▀▀▀▀▀▀▀▀▀▀▀▀▀▀▀▀▀▀▀▀▀▀▀▀▀▀▀▀▀▀▀▀▀▀▀▀
..........
XXXXXXXXXX
NAME
AGE
.......>.........
XXXXXXxx

.
Lyle | Daton
18

.

.........................
X
X
XXXXXXXX.

.
GENDER
CLASS
.

..............x
XXXXXXXXX..

.
Male
E.A.T
.

................
X
X
X
XXXX.
Son of a rich entrepreneur, Lyle grew up in the lap of luxury. Women were constantly around his playboy father, and his son picked up many of his habits; though he wasn't exactly allowed to consort with them. Things grew grimmer when his father's gambling and stock ventures crashed, and the child found himself abandoned to a world he didn't understand. The only saving grace for Lyle was a party trick he knew, the ability to change his body into that of a long polearm. This didn't help him survive in the world, but it did get him into contact with a group known as the DWMA. Now having to work for a living, Lyle longs to return to his spoiled, pampered lifestyle.
---
---



Please Read!
✦The usual, no godmodding, no mary sues, gary sues, pikachus, etc.
✧Please choose faceclaims accordingly, anime only!
✦I do have the option to veto your application if I know you as someone who doesn't finish their characters or leaves without warning.
✧This is not first come first serve. Please include a faceclaim and whether you're applying for a meister or weapon role in your application. Also, if possible, please include a brief summary of your character. It doesn't have to be a full rundown, but a few ideas that could be subject to change will suffice. We will be deciding weapon and meister pairs after character are more or less completed, based on personal preferences and overal synergy between the two.
✦Any conflicts will be resolved via PM. As much as I would like to see a roast session, I would rather not have a little quarrel hinder the story.
✧Post as many words as you want, but if you write a single paragraph, I'll SILENTLY judge you. I do want some literacy. If you feel you cannot post something with decent length, I encourage you to collab with someone so you can get some MEAT into your post.
✦Speaking of collabs, they are very much welcome! Be sure to discuss chracter relations with your partner as they would both have been students and teammates for at least a year before being shoveled into a squad with the other pairs.
✧The stat system will be described at a later date, probably once everyone has started on their characters.
✦Have a good time and enjoy your stay! Be sure to join the discord server if you are interested or have some questions to ask.
x
Taking place in...
21 posts here • Page 1 of 1
21 posts here • Page 1 of 1
Arcs are bundles of posts that you can organize on your own. They're useful for telling a story that might span long periods of time or space.
There are no arcs in this roleplay.
There are no quests in this roleplay.
Welcome home, Promethean. Here, you can manage your universe.
Arcs are bundles of posts from any location, allowing you to easily capture sub-plots which might be spread out across multiple locations.
You can create Quests with various rewards, encouraging your players to engage with specific plot lines.
Settings are the backdrop for the characters in your universe, giving meaning and context to their existence. By creating a number of well-written locations, you can organize your universe into areas and regions.
Navigation
While not required, locations can be organized onto a map. More information soon!
There are no groups in this roleplay!
By creating Collectibles, you can reward your players with unique items that accentuate their character sheets.
You can schedule events for your players to create notifications and schedule times for everyone to plan around.
Add and remove other people from your Universe.
The Forge
Use your INK to craft new artifacts in Wonderlust. Once created, Items cannot be changed, but they can be bought and sold in the marketplace.
Notable Items
No items have been created yet!
The Market
Buy, sell, and even craft your own items in this universe.
Market Data

Market conditions are unknown. Use caution when trading.

Quick Buy (Items Most Recently Listed for Sale)
None
Discussions
Topics

Replies
Views

Last post
Most recent OOC posts in Wonderlust
There have been no posts in the OOC topic for this roleplay!