Username:
ShieldArm10
Status:
"I can sleep when I die. For now, I'll watch the night."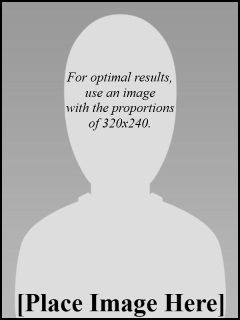 ---
BASIC INFORMATION
---
Name: Brian McCarthy
Alias: The Wall
Citizenship: American
Ethnic Race: Caucasian
Species: Human
Age: 38
Gender: Male
Marital Status: Single
Sexual Orientation: Heterosexual
---
BIOLOGICAL INFORMATION
---
D.O.B: 05/23/1974
Height: 6' 2"
Weight: 220
Eye Color: Green
Hair Color: Black
Handed: Right
Tattoo/Piercing: Y/N
---
---
USER STATISTICS
---
Joined:12/20/2000
Last Visit:11/15/2012
---
HUNTER STATISTICS
---
Hunter Grade: C
Hunter Type: Devil Hunter
Hunter Creed: Defender
Hunter Virtue: Zeal
Hunter Nature: Caregiver
Hunter Demeanor: Curmudgeon
Hunter Alignment: Good
Total Hunts: 958
Creatures Killed: 1916
Innocents Lost: 3
---
---
PHYSICAL DESCRIPTION
---
Brian is a large and muscular man due to his police training, love of competitive fighting, and his primordial heritage. He has vibrant green eyes, and black hair. While he has an attractive face its offset by his nose which has been broken many times over in various boxing matches and martial arts competitions. While Brian has minor scars on his face he has many larger ones on his arms, legs, and chest gained from his many hunts.
---
PERSONALITY DESCRIPTION
---
Before Brian was a police officer he had a strong moral compass, always wanting to be a hero, and a solid belief in the goodness of humanity. After a few years on the force though his belief in humanity began to fade due to seeing all of the hatred, greed, and violence that humans are capable of. While Brian slowly became bitter he still retained his sense of honor and moral rightness, and never quit trying to make things right.
After his imbuing Brian became almost obsessed with hunting and protecting the innocents from the creatures of the night. He was finally the hero he always dreamed he could be. He prides himself on having lost so few innocents on his hunts and has gone through great lengths, endangering himself many times, to protect them. He never enjoys killing the creatures but he fiercely enjoys the satisfaction of knowing that others are now safe. Many times he wonders why he continues this hellish path protecting the people and thinks about quitting. Each time he remembers the few truly good people out there in the world and that is what keeps him fighting. To most people he is quietly polite, never saying much. He avoids getting too close to most people, not wanting to risk seeing if their true selves are just as he believes most of humanity is.
---
STATISTICS
---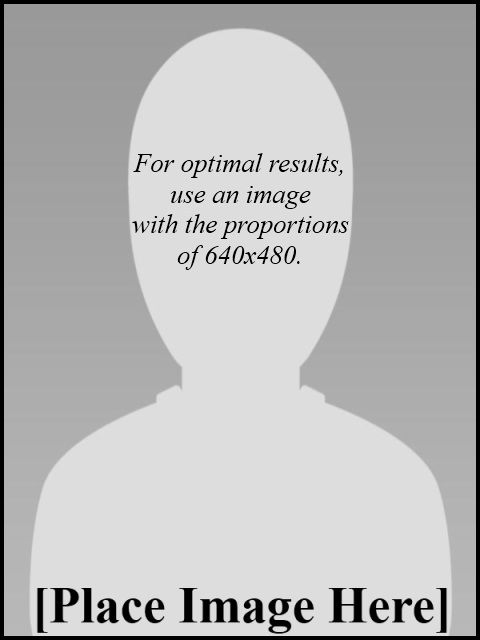 ---
WILLPOWER
---
Determined

Willpower
---
ATTRIBUTES
---
Exceptional

Strength
Good

Dexterity
Exceptional

Stamina
Poor

Charisma
Poor

Manipulation
Average

Appearance
Good

Perception
Good

Intelligence
Average

Wits
---
TALENTS
---
Expert

Alertness
Competent

Athletics
Practiced

Awareness
Master

Brawl
Master

Dodge
Competent

Empathy
Novice

Expression
Expert

Intimidation
Practiced

Intuition
Competent

Leadership
Competent

Streetwise
Novice

Subterfuge
---
---
SKILLS
---
Novice

Animal Kin
Practiced

Crafts
Novice

Demolitions
Practiced

Drive
Novice

Etiquette
Expert

Firearm
Competent

Melee
Novice

Performance
Competent

Security
Practiced

Stealth
Novice

Survival
Novice

Technology
---
KNOWLEDGE
---
College

Academics
Student

Bureaucracy
College

Computer
Student

Finance
Scholar

Investigation
Doctorate

Law
Student

Linguistics
Student

Medicine
Student

Occult
Student

Politics
Master

Research
Student

Science
---
---
Racial Power
Power Name:
None
Tier 1 - Name:
Tier 2 - Name:
Tier 3 - Name:Tier 4 - Name:Tier 5 - Name:
Class Techniques
Power Name:
Martial Focus
Tier 1 - Name:
Focus becomes greater and his reflexes increase
Tier 2 - Name:
Brian's battle senses heighten and he can interpret a single enemies movements and predict their next attack. His attacks become more precise and accurate.
Tier 3 - Name:
Brian can interpret and predict up to three enemies attacks.
Tier 4 - Name:
Brian's brain begins to process at high speed and times slows down by 25% for him.
Tier 5 - Name:
Brian's brain begins to process at high speeds and time slows down to half 50% for him.
Trait Specialties
Name:
Specific Martial Arts Form
Name:
Fistfights
Name:
Strong Back
Miscellaneous Skills & Abilities
Name:
Boxing: Brian is an avid lover of boxing and has competed in many tournaments.
Name:
Judo: Brian is a sixth degree Rokudan in judo.
Name:
Bullet Casting: Brian makes his own ammo for his 500 magnum.
---
PARAPHERNALIA
---
Item 1:
Item 2:
Smith and Wesson 500 Magnum Revolver: The gun is not enchanted but the bullets are home made to pack more punch against the creatures.
Item 3:
Revolver quick loader clips: Brian carries 20 of these on his ammo belt
Item 4:
Ammo belt
Item 5:
Backpack filled with first aid kit, salt, and cross
---
BACKGROUND
---
Affiliation
Back to this later.
Occupation
Brian was a decorated police officer in the NYPD for 8 years before his imbuing. After wards he quit the police force due to the restrictions and long hours the job had. He is now a bouncer at a high class club in New York.
Relationships
Brian has a mother, father and younger sister living in Albany New York.
Birthplace
Brian was born in Albany New York and lived there until the age of 19 when he moved to New York city.
Home
Brian now lives in an apartment in New York city.
Bio/History
I will add more details later but for now this is the gist of his bio.
Brian was born and raised in Albany New York. He had a loving family consisting of a mother, father, and little sister. He was raised up on stories of knights, and super heroes all of his childhood and decided that he wanted to be a hero and save people too. When he was 19 he left for New York and went to college for few years before joining the NYPD.
After 8 years in the NYPD Brian went through his imbuing when, after work, he spotted a man getting assaulted In a back alley. As he shouted at the assailant and ran to help he heard his message "Defend the light." When the assailant turned to look at Brian he was terrified to see the unearthly creature that had taken the muggers place. After moment's hesitation Brian regained control of himself and told the creature to back away slowly. The monster attacked and Brian managed to fight it off until it decided to go look for easier prey. That night Brian went through a transformation. The imbuing had awakened the primordial blood inside of him.
After obsessive investigation Brian eventually found hunter.net and learned about hunters. Eventually he began hunting and practicing to control his primordial side and after a number of years he has finally managed to learn to control his abilities.
After becoming a hunter Brian quit the NYPD and became a bouncer for a club.