Name: Alexander Smith
Nickname: Alex
Guild: G.H.E.
Age: 29
Race: 0% Himitsu 100% human
Gender: male
Height: 1.96 m
Weight: 94 kilo
Appreance: Normally:
In battle:
Equipment: Tuxedo. Dark coat. black hat. His two guns.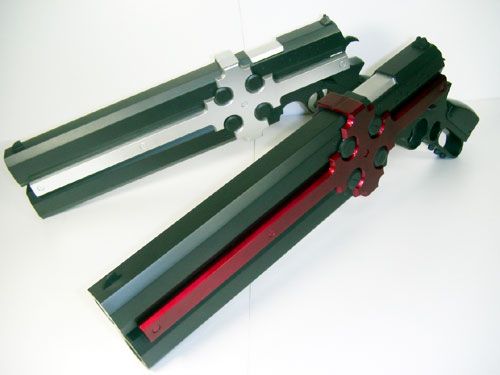 Skills:
[Dual Wielding: Guns] He is an expert in Dual Wielding guns because of year long training and combat experience.
[Single Wielding: Guns] He is also very good at single wielding guns.
[Patience] Patience is your best friend, especially when tables seem to turn against you.
[Genious] High intelligence can help you in many situations.
Personality: Alexander is cold blooded and wants to exterminate all the Himitsu and the persons with Himitsu blood because he thinks they might take over the world.
Likes: To kill Himitsu or humans with Himitsu blood. His work. To keep his weapons ready.
Dislikes: To be ignored.
Fears: Losing control over the situation
Strengths: Gun fights.
Weaknesses: Melee fight
History:
Alexander thinks that the Himitsu will conquer the earth and make the normal humans slaves so he made a corporation know as Global Extermination of Himitsu or basically G.H.E.
He managed to get some humans to join him in fear of the Himitsu of their unknows powers.
Only a little group of hand-picked humans now knows about the Himitsu and all those humans are under G.H.E.