{
I wish somebody had told me that
loving people, knowing how to
love those people, and those people
loving you back were three


entirely different

things.
}
---
---
FULL NAME: isabella rose hill
NICKNAME: ellie
GENDER: female (she/her)
BIRTHDAY: march 16th
AGE: 20-21
ASTROLOGICAL SIGN: pisces
BIRTHPLACE: tucson, arizona
CURRENT RESIDENCE: pacific grove, california
SEXUAL PREFERENCE: pansexual + panromantic
---
---
FC: kaya scodelario
HAIR COLOR: dark brown
HAIR LENGTH: few inches past shoulders
EYES COLOR: blue
HEIGHT: 5'5" / 168 cm
BUILD: slender
DISTINGUISHING FEATURES: light freckles. slightly upturned nose. dimpled cheeks when smiling.
SCARS: slightly faded scar that starts at left collarbone and ends at left shoulder
---
---
uses hand gestures when speaking • bites nails when concentrating • easily gets lost in her own thoughts •
very nostalgic • never uses a bathroom without checking behind the shower curtain • talks to her cat as if it's human •
always trying to help others but often comes off as nosy • expressive • picks at fingers when anxious • collects journals;
only writes in a handful of them • hums quietly while working • adjusts hair frequently but subconsciously •
drinks when stressed but never to the point of being drunk • extremely paranoid around drunk people
astute • tech savvy • listening and absorbing information • seeing the 'big picture' • ambitious • non-judgemental •
altruistic • cautious - always thinks her words and actions through beforehand • optimistic • quick witted •
maternal - cares for children and animals immensely • persuasive • passionate • writing - scripts, novels, poetry, etc.
anxious • overthinks own actions • escapist • clumsy • forgetful - until you hurt her or someone she loves
• naive • unforgiving • self-conscious • wistful • superstitious • has trust issues • perfectionist • co-dependent
outdoors • reading • dressing up • horror films • making people laugh • old school video games • flowers •
ice cream • train rides • writing • paranormal • myths&legends • psychology • animals • sushi • exploring • shopping •
helping others • raspberry lemonade
long car rides • cooking • tight spaces • impatience • ignorance • bugs • bars & clubs • sports •
disappointing people • being touched • inequality/superiority • politics • cleaning • sharks • lightening storms
food; pasta
color; deep pink
season; spring
film; pan's labyrinth
tv show; criminal minds
book; the perks of being a wallflower
video game; silent hill series
---
---
do i ever get
to be upset?
do i ever get
to be anyone but me?
---
---
birthplace;
tucson, arizona
mother;
sofia teresa adamo-hill
nationality;
italian, swedish, american

PLEASE NOTE: THE REST OF 'the beginning' SECTION IS UNDER CONSTRUCTION AND SUBJECT TO CHANGE!
---
she's born in march. they don't remember the room number, or the doctor's name,
or what the weather was like that day in tucson, just the suspense and excitement. after a
few screams, a few pushes, a few potentially broken fingers, she's there. she cries while
the doctors tend to her but settles the moment she's in her mother's arms. two sets of eyes
stare down at her with pure love and amazement and excitement and wonder. her father
peppers her tiny face with kisses and she accepts them without a fuss. her mother whispers
in her little ears, still too young to fully process her words, how much she loves her.
---
she starts school when she's 4. she pouts when her daddy sets her down and cries when her hand slips from her mother's grasp as a stranger in a colourful dress ushers her away. she clutches her teddy tight settles amongst the other children, some of which are crying harder than she had been. she makes friends with a girl in a pretty princess dress and they share crayons and snacks and giggles.

she makes friends at school in each grade she progresses, but home is still her favorite place to be. her mother teaches her to swim and to write in pretty cursive letters. her father teaches her to ride a bike and to read (which they do, every night before bed). she bakes tasty treats with her mother every sunday night and goes to the library with her father every monday before school. she's loved, she's cared for, and she's encouraged. she feels fearless.

and she is, until she sees her mother cry for the very first time.
---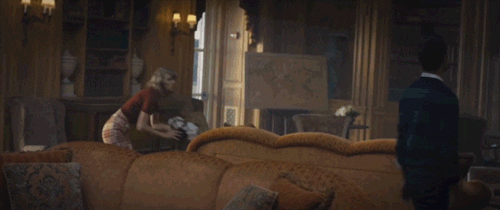 she's 10 at the time. her mother is crying in the living room when she returns from school and her father tells her it's because the baby in her mother's tummy was sick and passed away before they got to meet him. she doesn't pout or cry, just silently helps as her father packs up the nursery they had prepared for her little brother. she didn't exactly understand what happened, only that she wouldn't be a big sister anymore.

she didn't understand when she came home to her mother yelling swears at her father, either. she didn't understand when her father explained why she was so angry or why her breathe smelt that way or why there was glass all over the floor.

she didn't understand until she was 12, crying quietly in the passenger seat while her father drove them somewhere far away, somewhere in california. she understood why he always looked so tired. she understood why her mother drank so much. she understood why she was so angry all the time. she understood why her father sent her off to her aunties house so often. the only thing she didn't understand is why her mother had to hit her.
---
it's 11:59pm on her 13th birthday when she decides to start going by ellie. isabella was the name her mother had picked out for her and ellie was the nickname her father had given her. changing her name was the easiest way to separate herself from her mother, the woman who hadn't spoken to her own daughter in a year, not even on her birthday.

her father starts dating again later that year. he seems happy for the first time in a long time, which makes ellie happy, too. mostly.
she's used to getting attention and affection from her father and quickly grows uncomfortable with it's absence. she accepts that she won't be getting it from her father, but she is aware of her options. she remembers creatures she read about it one of the folklore books her father had bought her, ones that used their sexual appeal to seduce men. she starts wearing a little more makeup, cutting her shorts a little shorter, and pulling her tops down a little lower. she becomes more than comfortable using her sexuality and looks to turn a few heads. alan is busy trying to make ends meet while simultaneously raising ellie and seeing people again, which gives the young teen plenty of opportunities to sneak out to parties or throw some of her own.

she's nearly 15 when her dad remarries and 16 when she becomes the big sister she was supposed to be years ago. her stepmother is named amelia and her beautiful baby brother is named oliver. alan goes back to work once the baby boy is a few months old after finding a group home in need of a psychiatrist. ellie spends less and less of her time out with friends and more helping amelia take care of the baby. she grows incredibly close to both of them and no longer seeks the attention she once had.
---
---



now that both her parents are back at work and little oli has started kindergarten, ellie can finally start working herself. she spent her summers volunteering at the group home with her dad and finally started working there once she turned 19. now she's happier than she has been in years, although it still feels like something is missing.

she hasn't spoken to her mother in two years. even then, it was only a quick, tense phone call meant to wish her a happy 18th birthday. needless to say, it didn't make her very happy.