Name: Scorpiana
Civilian name: Claire Da Rain
Age: 19
Occupation: Student
Alliance: X-men
Appearance:
(but with a scorpion's tail, stinger & scorpion's armour over breast, butt, lady area and down her spine)
Personality: Claire is the type of girl that socialises breifly and finds talking to certin people awkward just because she doesn't like them, she doesn't usually have a reason why she just does. But when she is talking to people she likes she is bubbly, nice and trustworthy (she's generally trustworthy anyway) but she can be deadly towards her enemies. She's never been much of a good hand to hand fighter but she knows how to smack people's faces into things... Hard. She's insercure about the armour that covers parts of her body and never reveals it to anyone. She can't swim, she has a phobia of drowning and she has a strange taste in food.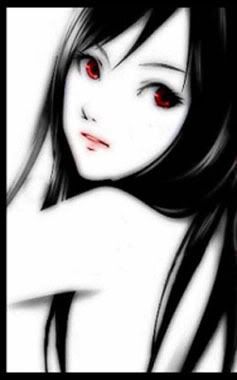 Powers and Abilities: Scorpion Mimicry: The power to take on the abilities and attributes of scorpions. (
http://powerlisting.wikia.com/wiki/Scorpion_Mimicry
)
I will shorten that power down into 4 abilities if needed:
Poison Generation:
User is able generate, create, emit or otherwise produce poison/poisonous substance from their body and somehow inflict the victim.
Prehensile Tail:
The power to have a tail that can be used to grasp objects.
Wall crawling:
The physical power in one can fasten unto and climb vertical and horizontal surfaces without falling.
&
Stinger Protrusion:
The user can generate poisonous stingers from their bodies, some may even be able to fire them out like bullets.
Because of this power she has a scorpian's tail and stinger as well as black armour covering parts of her body, the armour only builds when she's emotionally unstable. She has trouble keeping her lesser scorpion form due to the trauma of killing two humans, she can't control her stinger's from shooting out everytime she streches.
History: Born in Egypt she was abandoned by her real parents because she was born with the scorpian armour, tail and stinger but her armour covered her body completely. A tourist found her awaiting her deat in the desert not far from a small village and he took her in as his own, home schooling her most of her life she never got a chance to meet any new people unless it was her adoptied father's family and friends. Her armour decreased once she started puberty only covering the areas that are currently covered. around the same time when her adopted father was out his sister verberly abusing her not daring to do any physical harm. A month before her 19th birthday she snapped at her aunt, changing into a sinserter human scorpion, stinging her then when her adopted father arrived, out of anger she stung him without realizing, once she calmed down she cried regretted everything, packed her thngs and ran away. After a few days of living on the street, Xavier found her and took her in as a student to help her keep control.
Other Infomation: She is lactose intolerant, has allergies towards cats & dogs.