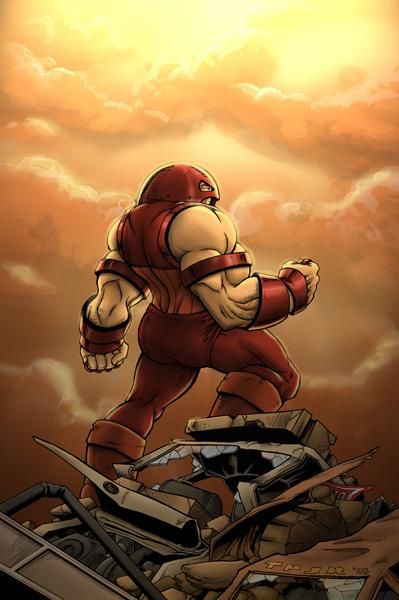 Name:
Juggernaut
Civilian name:
Cain Marko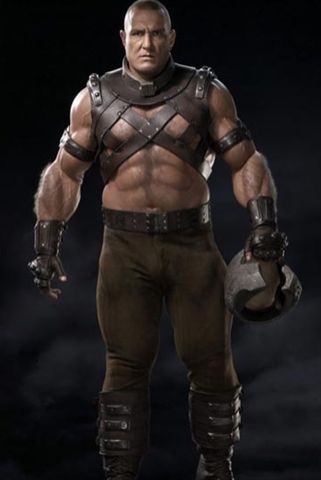 Age:
47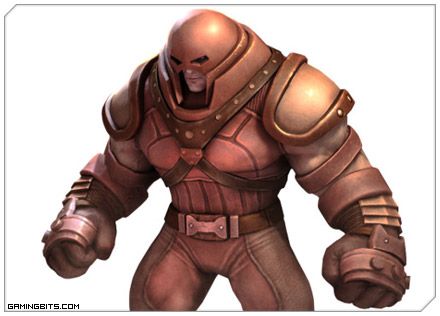 Occupation:
Other
Alliance:
Villain/ Revelation-X

Appearance: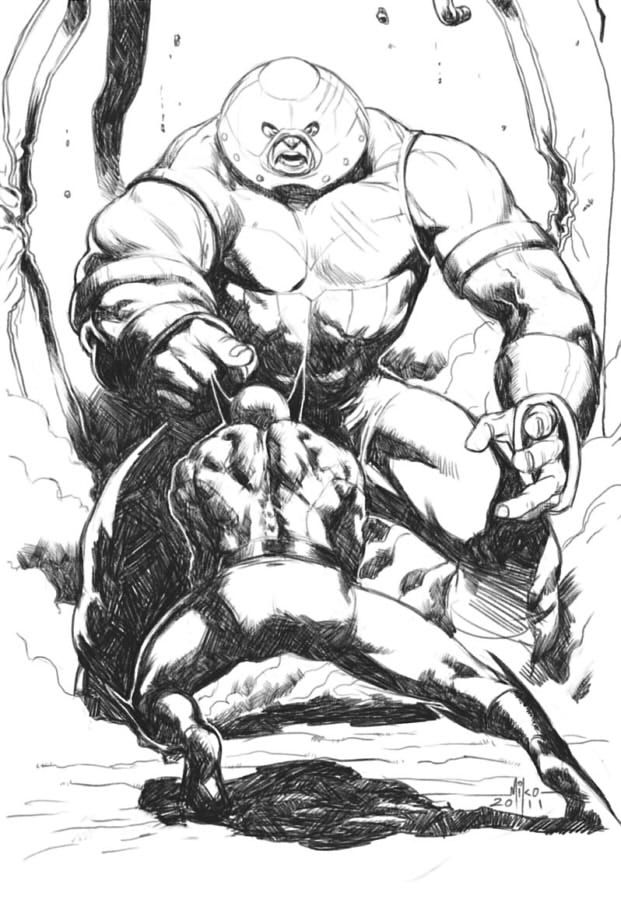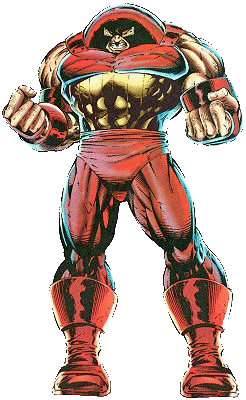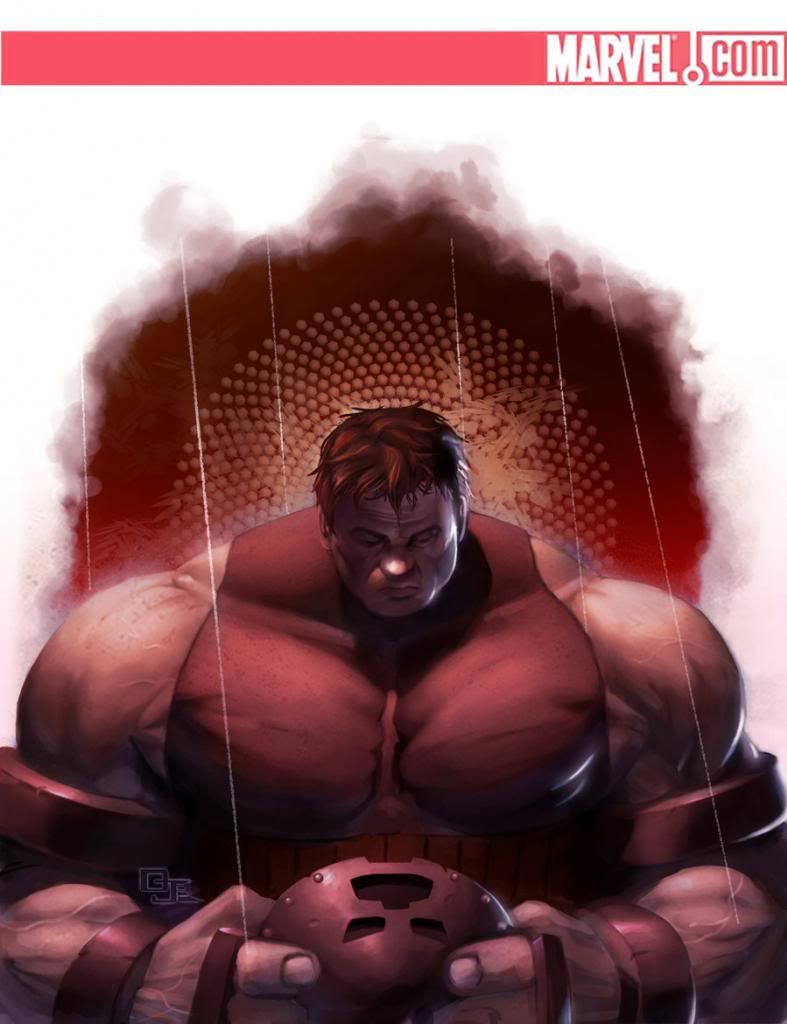 Personality:
Juggernaut had a very violent personality and seemed to have an unwavering hatred for Professor Xavier. His appearance scares the wits out of humans when they see him throwing cars around as if they were no more than paper airplanes. He's generally a bully and loves to showcase that he is most always the stronger man. He's not the smartest person around but he's no fool either. As an ally he's pretty reliable.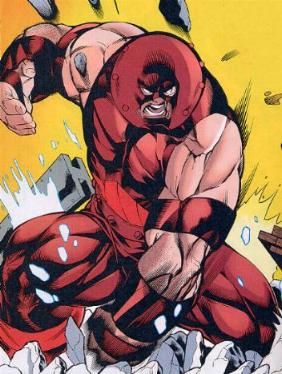 Powers and Abilities:

Juggernaut is an avatar for the deity known as Cyttorak. Juggernaut gains various superhuman powers while acting as an avatar, as described below
Powers



Superhuman Strength:

The Juggernaut possesses vast superhuman strength the limits of which are unknown. He was able to go toe to toe against an enraged World War Hulk until the moment Cain was outsmarted and removed from the field of battle .
Superhuman Stamina:

The mystical energies of Cyttorak that empower his musculature generate no fatigue toxins during physical activity, granting him limitless superhuman stamina in all physical activities.
'Invulnerability:

' Cain is virtually impregnable to all forms of conventional physical injury regardless of magnitude or intensity. Although Cain is able to be harmed by exceedingly high levels of mental or mystical attacks, these attacks have rarely been shown to cause any permanent damage.
Regenerative Healing Factor:

Despite his extreme resistance to physical damage, Cain can be damaged by sufficiently powerful forces such as mystical forces. If damaged, Cain possesses an accelerated healing factor that enables him to nearly instantly regenerate any damaged or destroyed bodily tissues. For instance, he has been injured by Shatterstar's sword, which is forged from a mixture of extra dimensional technology and magic and healed instantly. The demon being D'Spayre once flayed the Juggernaut down to a skeleton only after absorbing almost all of the Juggernaut's power and even then, the Juggernaut could not be stopped and was able to instantly regenerate all the damage done once he regained his full power. The only other time the Juggernaut has been physically injured is by the likes of Thor in a physical battle, and that was only after Thor used Mjolnir to negate his mystical enchantment.
Immortality:

Cain is functionally immortal. His aging process is completely halted and he is immune to the effects of all toxins, poisons and diseases. He is also sustained by the mystical energies flowing through his body and has no need to eat, drink or breathe.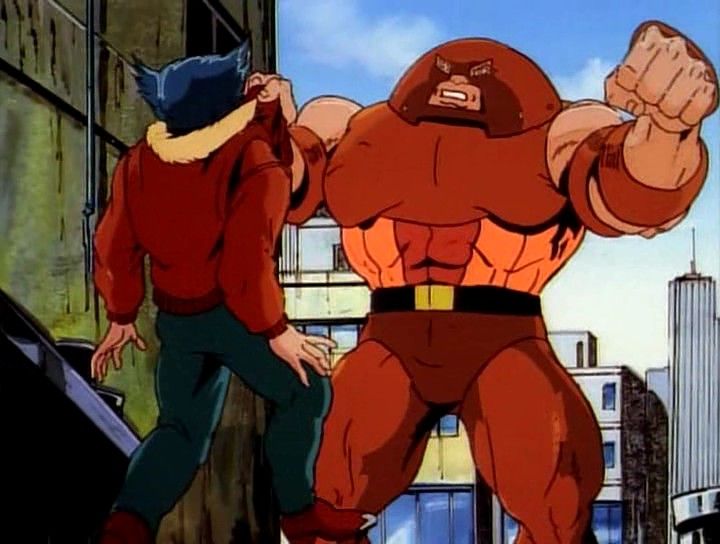 Force Field:

The Juggernaut is capable of generating a personal force field around himself, extending to about 1 foot in diameter. He uses this force field to heighten his already impressive resistance to injury. In his earliest appearances, he is able to use this force generating ability to hurl people and objects near him away from him, though now it seems to function only defensively.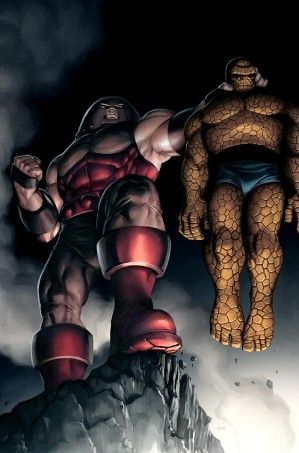 'Rampant Charge:'

Once he begins to advance in a certain direction, it is virtually impossible to halt his movement. Some obstacles such as many tons of rocks and plasma-discharge cannons have slowed his pace but can't stop him. The only known examples of him being stopped involve physical force with mystical involvement which is Juggernaut's sole weakness. Thor unleashing his power was able to stop him in his tracks but his powers are mystical in origin (It should be noted that Thor was severely hampered at the time as he was extremely weakened by an extra dimensional malady.) and during a battle with War (Hulk), in which the mutant Apocalypse, increased the Hulk's strength and power enormously by grafting Celestial tech to him, which again involved mysticism.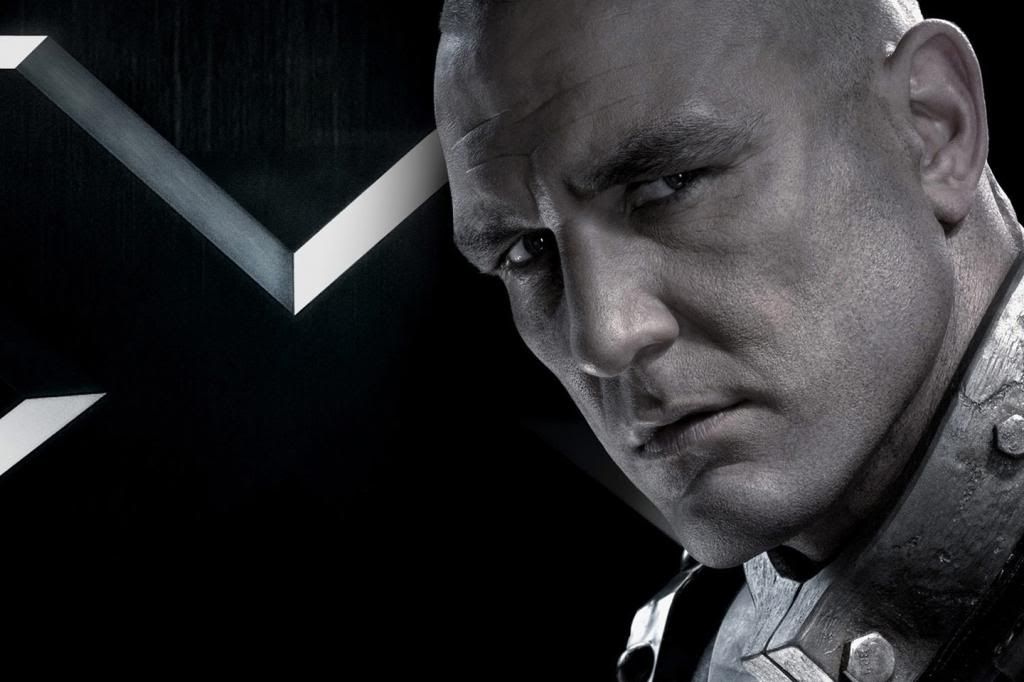 Abilities

Juggernaut is able to summon and remove his mystic armor at will. As a result of his days in the military and his experience as a superhuman criminal and hero, the Juggernaut is a brutal hand-to-hand combatant, preferring to use street fighting and brawling techniques that allow him to make full use of his great strength.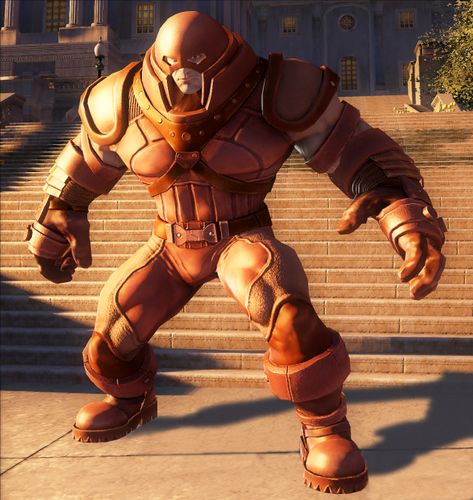 Strength Level
Class 100+ ; The Juggernaut possesses vast physical strength which exact limit is unknown but he is able to lift far in excess of 100 tons effortlessly. He is one of the strongest beings to ever walk the Earth.
Weakness
Cain is susceptible to exceedingly high levels of mental and mystical attack. Both have been shown to be able to at least temporarily defeat him but neither have been shown to cause any type of permanent injury.


Paraphernalia
The Juggernaut wears a helmet fashioned from an unknown mystical metal found in the Crimson Cosmos dimension of Cyttorak. The Juggernaut subsequently fashioned a skullcap from scraps of the metal used to construct the helmet. The Juggernaut originally wore a suit of armor that he could summon around himself at will from the Crimson Cosmos. After being stripped of his powers, the Juggernaut took to wearing a suit of armor that resembled his original but was fashioned from unstable molecules. However, now that he has access to his full powers once more, he is able to summon forth his mystical helmet and armor.