Name: Wolverine

Civilian name: Logan

Age: Unknown (Physically appears to be age 33)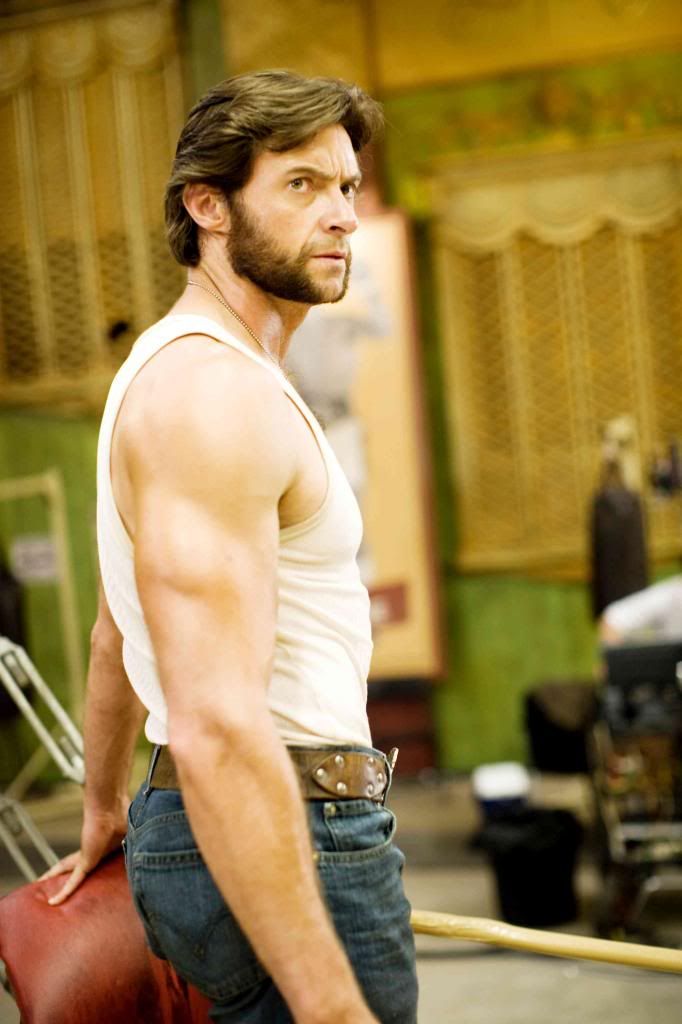 Occupation: Teacher /Other staff

Alliance: Good/ X-men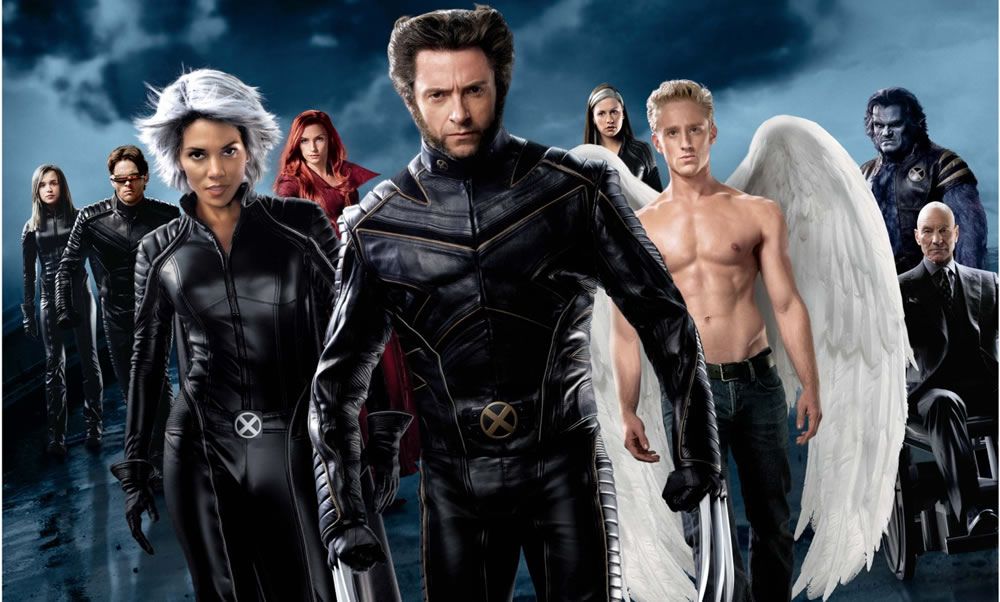 Appearance: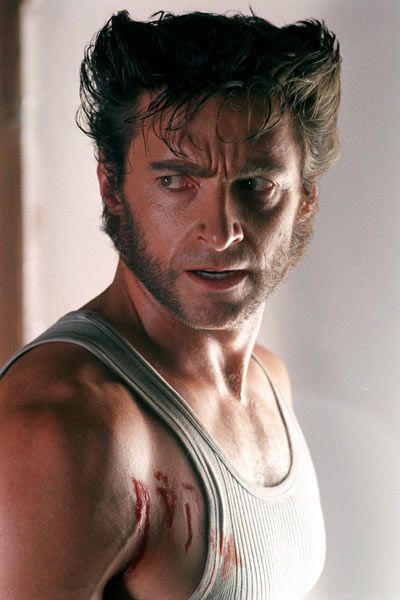 Personality: Logan's surface personality is largely defensive, often resulting in his being described as grumpy, disrespectful, temperamental, gruff, and not much of a team player, along with many harsher terms. The reality of this stems from his need for such an attitude - the world he's known has been brutish and violent, many of the connections he's forged have ended in either betrayal or tragedy, and one of his greatest potential vulnerabilities remains that he has large gaps in his memories, that make it possible for those who have met him in the past to attempt to manipulate or take advantage of him, or have the upper hand while dealing with him. It's not surprising at all, knowing all this, that he tries not to leave himself very open or let anyone too close to him too soon.
Underneath this, however, Logan maintains a fierce desire to connect with people, both to fill the void left by all those he's lost, even in memory, as well as to keep him human. Although he might play the part of a loner, Logan would never let the team down, and will always leap to protect (or find a way to avenge) a friend. He's capable of being a great leader, and despite his prickliness, people are often drawn to him, particularly those younger than he is, as a figure worthy of respect. As a result, he easily falls into relationships in which he acts as something of a mentor or father figure to younger mutants (generally young women), who see beyond to his attitude to the compassion underneath.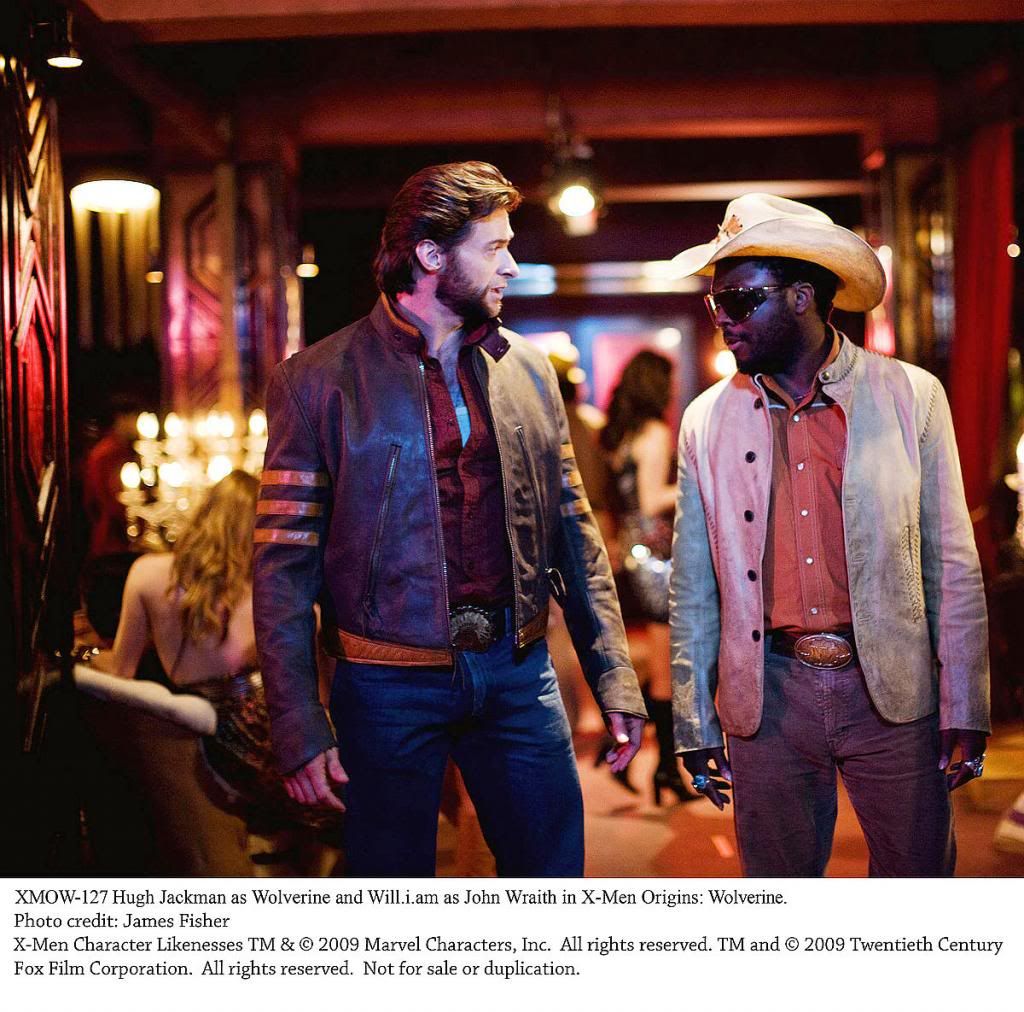 He may come as overly cynical at times, and he remains one of the only X-Men who doesn't have a problem in taking lives when it's necessary, but this is a matter of necessity to him, not preference. The world he's dealt with has often revolved around the concepts of survival and freedom: while he himself cannot be easily killed, the people around him are much more fragile, and he's taken it upon himself to use his own longevity and durability to fight for those who don't possess it, whenever he can. He's fought in every war that he's found himself in the middle of, from the Civil War, to both World Wars, to Vietnam. Despite having lived for an incredibly long time, he tends to delight in simplicity more than anything, and he puts value on being able to allow people to live simple, peaceful lives. This extends to the mutant community, which is one reason the X-Men align so well with his value system. He's never wanted to have his own personal freedom compromised by what he is, and isn't comfortable seeing that happen to others.
Cynicism isn't the only way Logan deals with things: he indulges in alcohol and smoking, thanks to the fact that his regenerative abilities keep them from doing any damage, or even getting him actually drunk, no matter how much he consumes.

Mutant Classification: Delta- Alpha

Powers and Abilities:

(Like Prof. X and Magneto, Logan tends to fall under the exceptional mutant category thus I did not edit any of his abilities down. I also recycled this information from this site since he's a non-original:
http://paradisa.wikia.com/wiki/Logan_(Wolverine) )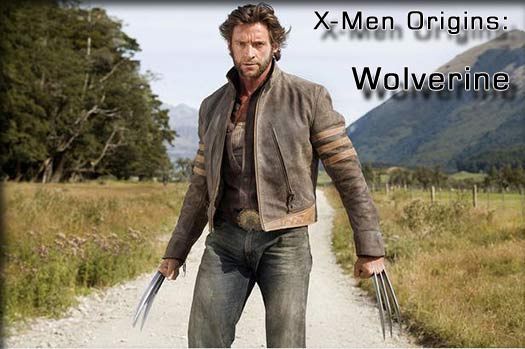 Powers
Regenerative Healing Factor: Wolverine's primary mutant ability is the "mutant healing factor". This allows him to recover from virtually any wound faster and more extensively than a normal human being. He can regenerate from most wounds in a matter of seconds. His healing powers also grant him immunity to all earthly diseases/illnesses and most effects of alcohol, drugs, and toxins. The full extent and speed of Wolverine's healing factor isn't known. He has been shown in the comics to fully heal from numerous gunshot wounds, severe burns covering most of his body, and regenerate missing eyes within a matter of seconds. Among the more extreme depictions of his accelerated healing factor involves him having his skin, muscles, and internal organs incinerated from his skeleton only to fully regenerate the tissue within minutes. Adamantium plays a crucial role in the speed of Wolverine's healing as well because of the fact that it produces a poison that his immune system fights off regularly. It is said that without the adamantium his healing rate increases. This power even amends psychological wounds inflicted as a result of traumatic experiences. However, Wolverine's healing powers force his mind to suppress the memories, sometimes resulting in amnesia. Wolverine sometimes calls this his mental scar tissue.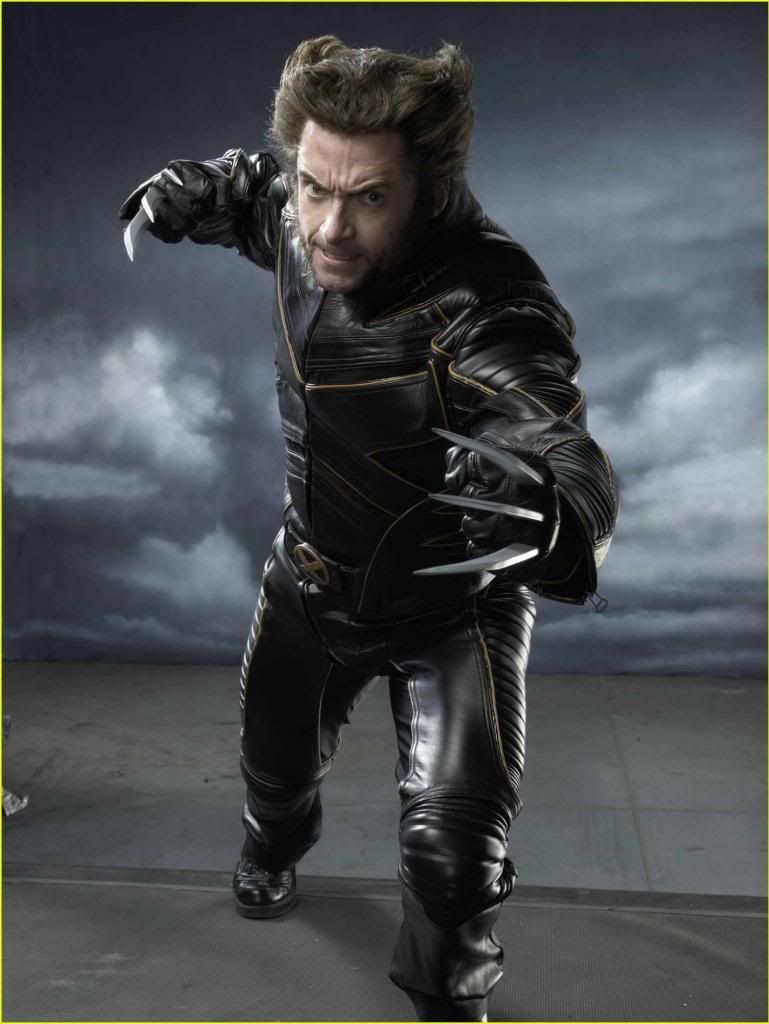 Superhuman Senses: Wolverine possesses superhumanly acute senses that are comparable to those of certain animals. He can see at far greater distances, with perfect clarity, than an ordinary human. He retains this same level of clarity even in near total darkness. His hearing is enhanced in a similar manner, allowing him to detect sounds ordinary humans can't or to hear at much greater distances. He is able to recognize people and objects by scent, even if they are well hidden. He can track a target by scent, even if the scent has been greatly eroded by time and weather factors, with an extraordinary degree of success. Wolverine can also use his keen sense of smell to detect lies due to chemical changes within a person's scent. These senses stem from, at least partially, his constant cellular regeneration, as are his enhanced physical capabilities.


Foreign Chemical Immunity: Wolverine's natural healing also affords him the virtual immunity to poisons and most drugs, except in massive doses. For example, it is extremely difficult for him to become intoxicated from alcohol.



Immunity To Disease: Wolverine's highly efficient immune system, which is part of his accelerated healing factor, renders him immune against all known Earthly diseases and infections.


Superhuman Strength: Thanks to his healing factor and adamantium skeleton, Wolverine is able to lift up to 2 tons.


Superhuman Speed: Is able to run faster than 30 mph.


Superhuman Endurance: Thanks to his regenerative powers, Wolverine's fatigue toxins are halted for hours, allowing him to engage in physical activity for far longer than a normal human can.


Superhuman Reflexes: Has greater reflexes than a normal human.


Superhuman Agility: Has greater agility than that of a normal human.


Insulated Weather Adaptation: Wolverine's body is highly resistant to certain elemental extremes, particularly cold, to the extent that he can sleep nude in subarctic conditions with no apparent injury.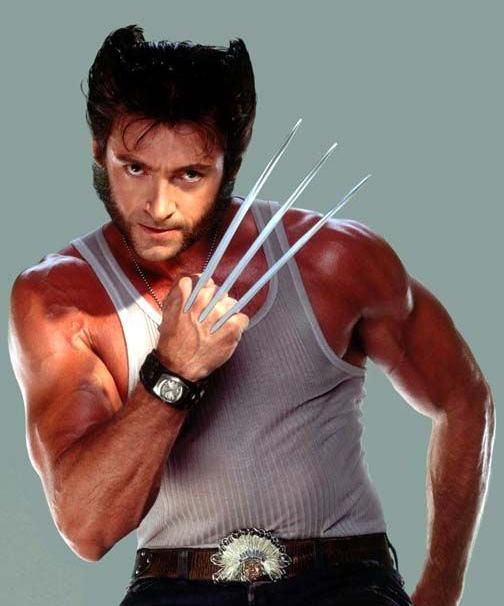 Bone Claws: Wolverine's skeleton includes six retractable 12-inch long bone claws, three in each arm, that are housed beneath the skin and muscle of his forearms. Wolverine can, at will, release these slightly curved claws through his skin beneath the knuckles on each hand. The skin between the knuckles tears and bleeds, but the blood loss is quickly halted by his healing factor. Wolverine can unsheathe any number of his claws at once, although he must keep his wrists straight at the moment his claws pass from his forearms into his hands. When unsheathed, the claws are entirely within his hands, allowing him to bend his wrists when they are extended. The claws are made of bone, unlike the claws of normal mammals which are made of keratin, and were originally believed to be bionic adamantium implants. The bone claws are sharp and dense enough to slice through substances as durable as most metals, wood, and stone.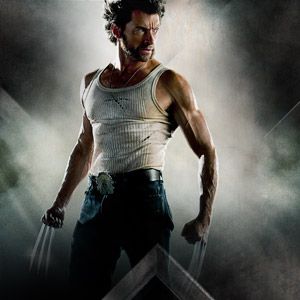 Retarded Aging: In addition, Wolverine's healing factor provides him with an extended lifespan by slowing the effects of the aging process. Wolverine was born sometime during the late 19th Century. Although well over 100 years of age, Wolverine retains the appearance and physical vitality of a man in the physical prime of his life.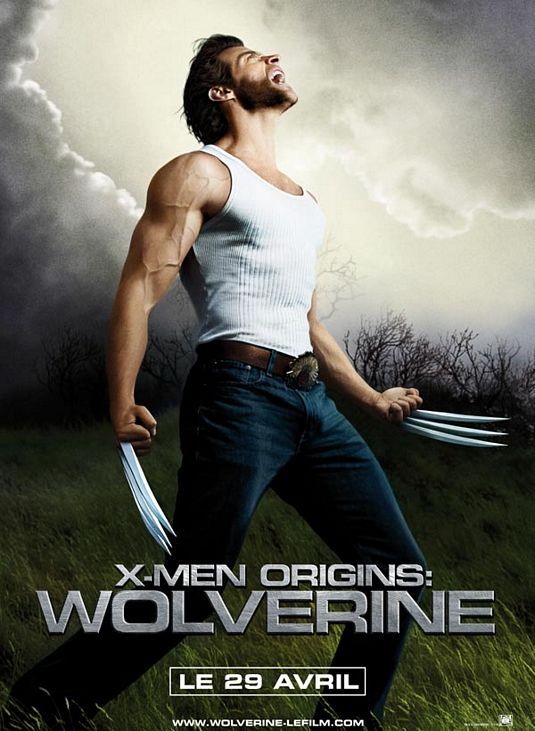 Animal Empathy: Wolverine has the ability to sense the emotional state of animals on a basic level such as fear, anger, happiness or pain. He can even communicate with them to make the animal aware of his actions and or his intent.


Adamantium Laced Skeleton: Not part of Wolverine's natural mutant attributes, Wolverine's entire skeleton, including his bone claws, are laced with the rare, artificial, and virtually indestructible alloy known as adamantium or True Adamantium. As a result, Wolverine's bones are virtually unbreakable. The presence of the Adamantium has further enhanced the already razor sharp edge of Wolverine's bone claws. Aside from being practically indestructible, the claws are capable of cutting any solid material, with the known exception of True Adamantium and Proto-Admantium. However, Wolverine's ability to slice completely through a substance depends upon the thickness of the substance and the amount of force he can exert. The Adamantium also weights his blows, dramatically increasing the effectiveness of his punches and kicks.
Abilities

Master Tactician: Though seemingly brutish, Wolverine is highly intelligent. In the comics, when Forge monitored Wolverine's vitals during a Danger Room training session, he reported Logan's physical and mental state as "equivalent to an Olympic-level gymnast performing a Gold-medal-winning routine whilst simultaneously beating four chess computers in his head", which gives something of an idea of the level of sophistication and tactical processing Logan is capable of utilizing while in combat. He remembers Ogun teaching him Sun Tzu's The Art of War.


Master Martial Artist: Wolverine has extraordinary hand-to-hand combat ability, and is considered one of the finest combatants on Earth. Due to his extensive training as a soldier, a government operative, a samurai, a spy, and a member of the X-Men, Wolverine is an exceptional hand-to-hand combatant, having mastered virtually every fighting style on Earth and is also well versed in pressure points and the art of espionage. He studied the samurai arts from a man who met the famed 17th century samurai Miyamoto Musashi, Ogun.

Advanced Covert Ops Expert: Due to his experience traveling the world and working for various government agencies, Wolverine is also a trained expert in multiple types of weapons, vehicles, computer systems, explosives, and assassination techniques.


Skilled Mechanic: Has dealt with a variety of craft and vehicles.


Multi-lingual: A polyglot; Wolverine is fluent in many languages including English, Japanese, Russian, Chinese, Cheyenne, Lakota, and Spanish; he has some knowledge of French, German, Thai, Vietnamese, and Portuguese. Ogun taught him Japanese ideograms.


With his increased lifespan and journeys across the globe, he has been able to amass an intimate knowledge of many foreign customs and cultures. Once he saw a kabuki play of The 47 Ronin and remarked how it was one of the finest kabuki troupes he had seen. His exploits have further endowed him with vast awareness of literature and philosophy.
Weaknesses


Like X-23, it's possible to use Wolverine's advanced senses against him, overwhelming him, especially with sonic blasts. His adamantium skeleton makes him incredibly vulnerable to anyone with abilities that involve manipulating metal. Unlike his comic counterpart, he does not have mental defenses against psionic attacks, which leaves him open to this as well, plus he has no defenses against telekinetic blasts or restraints. He can be drowned, and considering how much he weighs with all that metal in him, he tends to sink, fast. His attack range itself is a weakness: he's only good within close quarters. He could also possibly be killed via decapitation, though this would be very difficult, considering his adamantium-laced skeleton. Inhibitor fields that cancel out his mutant regenerator power also put him at risk of dying of adamantium poisoning.


History:
(History recycled from:
http://www.xmen-supreme.com/wolverine.php
)
A mysterious man by nature, very little is known about Logan's past. Even Logan himself isn't sure where he came from or how he got to where he is. He isn't even sure if Logan is his real name, but it is the only alias he knows. He has no recollection of his childhood, but he knows he was born in Canada. He has no recollection of his parents or family either. His entire childhood and teenage years are a mystery and no records exist to offer insight into this period. However, there is firm documentation that he fought in World War II as part of Canadian Special Forces. Logan himself has a vague recollection of this time. Of those memories, many of them include an equally ferocious figure named Victor Creed. His memory of this man is not nearly as shrouded. The two of them were in the same Special Forces unit during the war. However, events that are not entirely clear caused a major rift between them and the two men became mortal enemies. The reasons behind this hatred are unknown, but it is a hatred that stems deep for both men.

After the war, Logan's memories becomes far more shrouded. He does seem to recall staying in Special Forces. He also recalls his team from World War II continuing various missions in the earliest days of the Cold War. It is during this time that his life as he knows it becomes completely erased. Shortly after World War II, a secretive advanced weapons program was established by the American and Canadian governments. This program, known only as Weapon X, sought to take mutants and turn them into obedient, durable, unstoppable killing machines. The main figures behind it included an ambitious scientist named Abraham Cornelius and an aspiring young officer named Major John Wraith. They were the ones that put together the inital operation, doing research out of a series of secret bases in Canada. The bulk of their research was to make a man more durable through a process that would bond adamantium to his bones and then remove all personality and fre will from his mind to make him obedient. Both Logan and Victor Creed were the first test subjects. It is unclear whether they volunteered or were coerced, but they both shared the dubious honor of being the first successful.

Of the few memories Logan has, the experience of the adamantium bonding process are by far the most vivid. He hauntingly recalls in his nightmares being suspended in a bio tube with wires going into his body. From there, he endured the excruciating process that bonded adamantium to his bones. The process was so painful it twisted his mind, filling him with rage and hatred. His healing factor kept him alive. While the bonding process was successful, his memory wipe was not. Cornelius and his team were able to succeed in most respects in removing his memories, but before they could tame him Logan fought back. He broke free from his captors, killed everyone in sight, and ran off into the Canadian wilderness.



What happened in the years that followed is unclear. Logan has no memories of any part of his life after the bonding process. Weapon X removed any personal documentation of his life and near as he can tell, he became a wandering drifter. While Weapon X may have been damaged, Wraith and Cornelius survived the experience and never stopped hunting Logan. It isn't fully clear what happened during these years on the run, but it is clear that at some point Weapon X did catch up with Logan and they did re-capture him. The memories become even more vague for Logan during this time. He does recall being tested and trained like an animal, having to hunt down targets in extreme conditions while wearing a special head visor. As far as he knows Weapon X had him under their thumb, but once again he escaped. The details on this are less clear. It appears that Weapon X was still unable to control him. Now more enraged and twisted than ever, Logan shifted his focus from running away to hunting down all those responsible for Weapon X. This search went on for years with only minor progress.

Eventually, his search landed him in the grasp of Weapon X again. Only this time, the X-men were there to help him get away. While twisted and deeply scarred by his experience, Professor Charles Xavier offered to help him rebuild the life Weapon X took from him. Logan refused at first, but with some heavy coaxing by Jean Grey he eventually came around. He has since started rebuilding his life and his humanity as a combat instructor at the Xavier Institute and an X-man.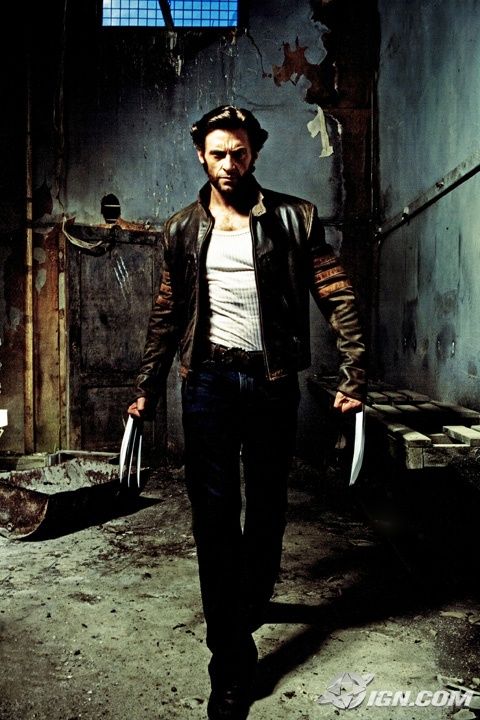 Other information: Has developed a mentor relationship with Matsuzaka Hideki. Hedeki has become his unofficial sidekick of sorts.

Kyle Jean-Claude often flirts with him, unrequitedly. Logan was at first bothered with the young mutant's advances but eventually came to find them amusing. Now he'll playfully flirt back and mess with Kyle for the fun of it.

He has a strong rivalry with Scott Summers and is in love with Jean Grey although he has given up pursuing her.

After the X-men team disbanded he decided to travel again. He plans to come back to the institute when he's ready and or needed.