Name:
Storm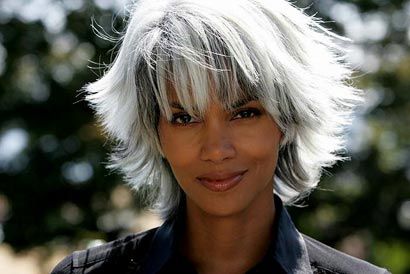 Civilian name:
Ororo Munroe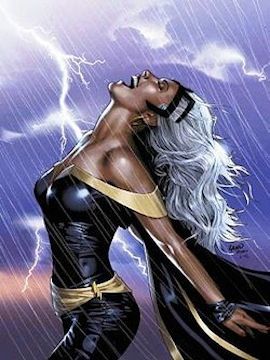 Age:
32
Occupation: (Student, teacher, Other staff etc.)
Certified Teacher, adventurer, Counselor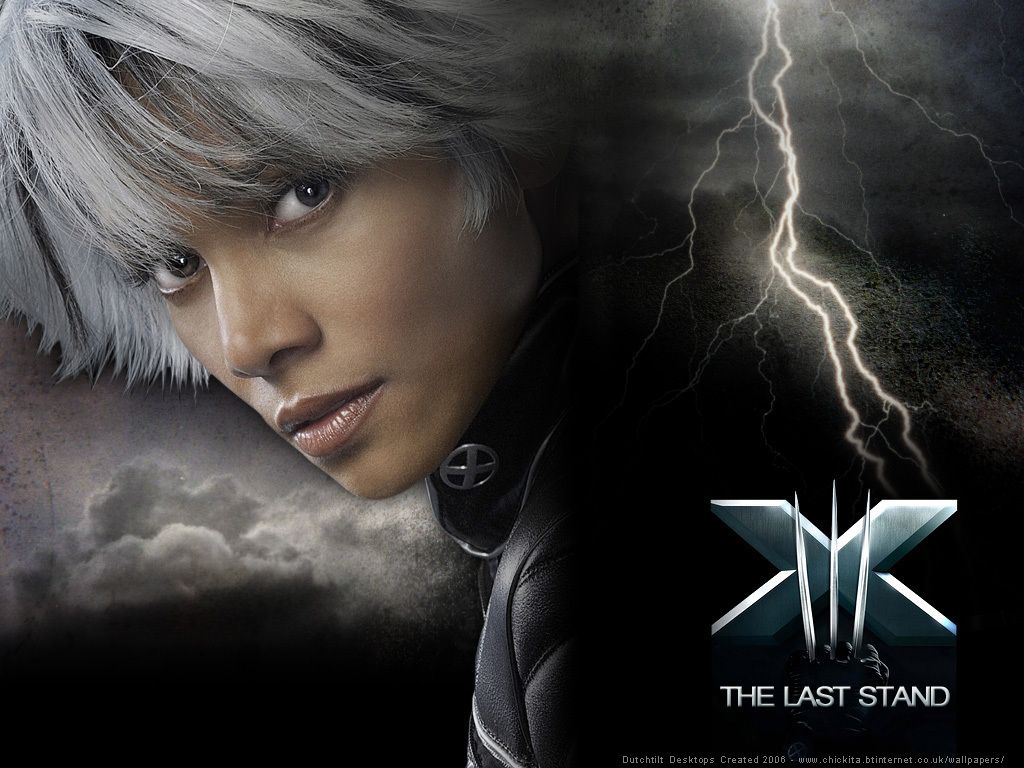 Alliance: (Good/ X-men,\; Villain/ex. The Hellfire Club/ Government; other)
Good/ X-Men
Appearance: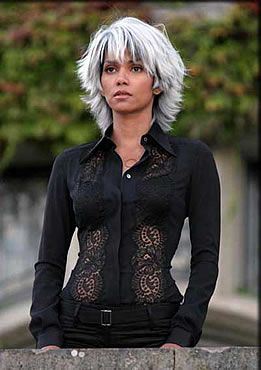 Personality:
(Source material:
http://www.xmen-supreme.com/storm.php)
Ororo Munroe's personality is strongly tied to the connection she has with nature. Through both the workings of her mutant abiliites and her early fascination with the natural world that her mother encouraged, her entire world was built around a strong appreciation for how nature workd. While traveling with her family, she saw a certain beauty in nature. She saw how the animals lived, how the plants and rivers thrived amidst a complex landscape, and how they all related to one another. Where some would see an endless cycle of survival and struggle, she saw a certain harmony and peace. This kind of harmony is something she would later take comfort in while dealing with the loss of her parents.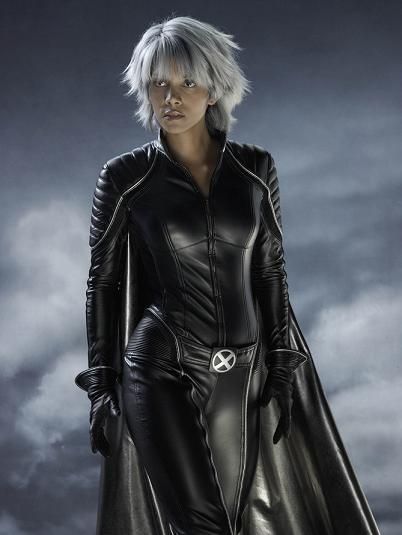 Her mutant abilities strengthen her appreciation of nature. It is because that she understands it that she is able to wield her powers so effectively. This understanding is also coupled with an acceptance of the chaos that comes with nature. The earthquake that killed her parents was a natural event and where some would curse the forces that they had no control over in the first place, Ororo is able to accept it and push through the pain. This gives her a strength and a spirit that can endure hardship and not lose sight of her humanity.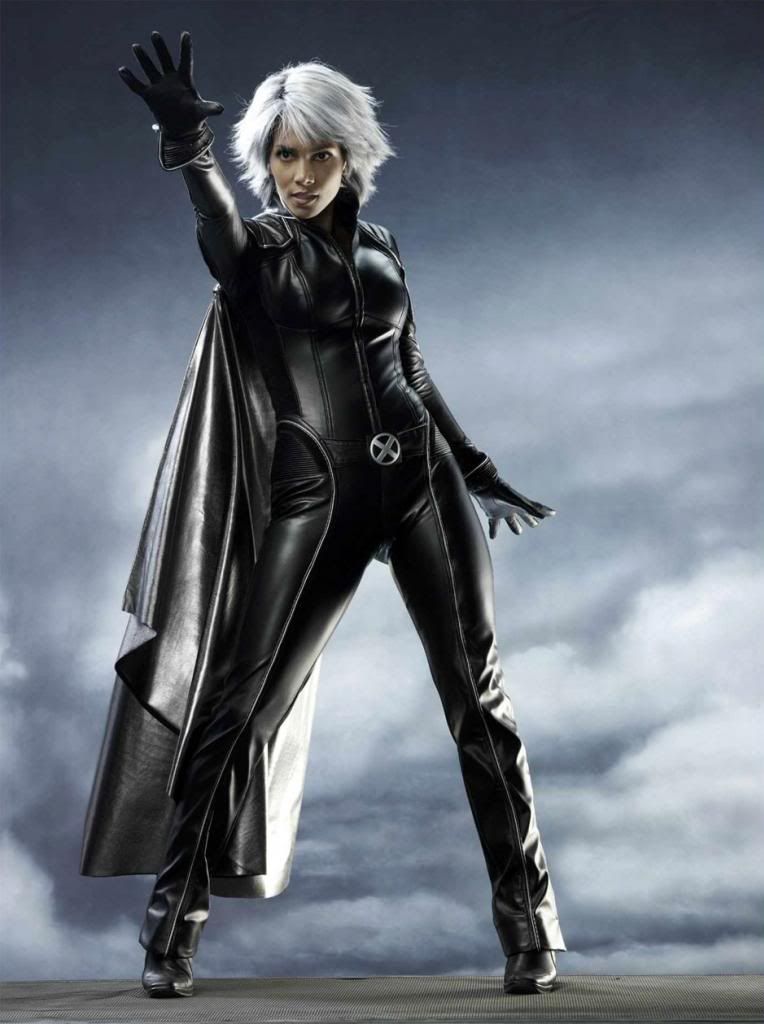 Beyond nature, there is also her relationship to the human world that plays a part. Watching her father as a diplomat early in life showed her the complexities of human affairs in relation to the seeming simplicity of the natural world. Being in a missionary and later living as a thief, she learns to approach other people in the same way nature would approach them in a warm but commanding way. This dual understanding is what allowed her to resort to stealing while not falling pray to the world of crime. To her it was about survival in nature. Later on this approach would also make her ideal for confronting and reaching out to others with a strength and grace that earned her great respect.
At her core, the forces of nature guide her. For better or for worse, she often finds herself at the mercy of nature. Just as the weather can bring life, it can bring destruction as well and it shows in her willingness to use her powers in big ways like when she rescued herself. Like nature, Ororo can be unpredicable and impulsive at times. She tends to respond more to emotional pleas that speak to her own inner nature than sound, logical arguments. Later on when she met Charles Xavier, that willingness to use her powers and fight with emotion helped guide her in the path that led her away from a world of crime and into a more promising world with the X-men. Seeing herself as a force of nature, she is ideal for the difficult tasks the X-men face. To her fighting for peace is less about politics and more about enforcing the harmony of nature she has come to appreciate so deeply.
Mutant Classification: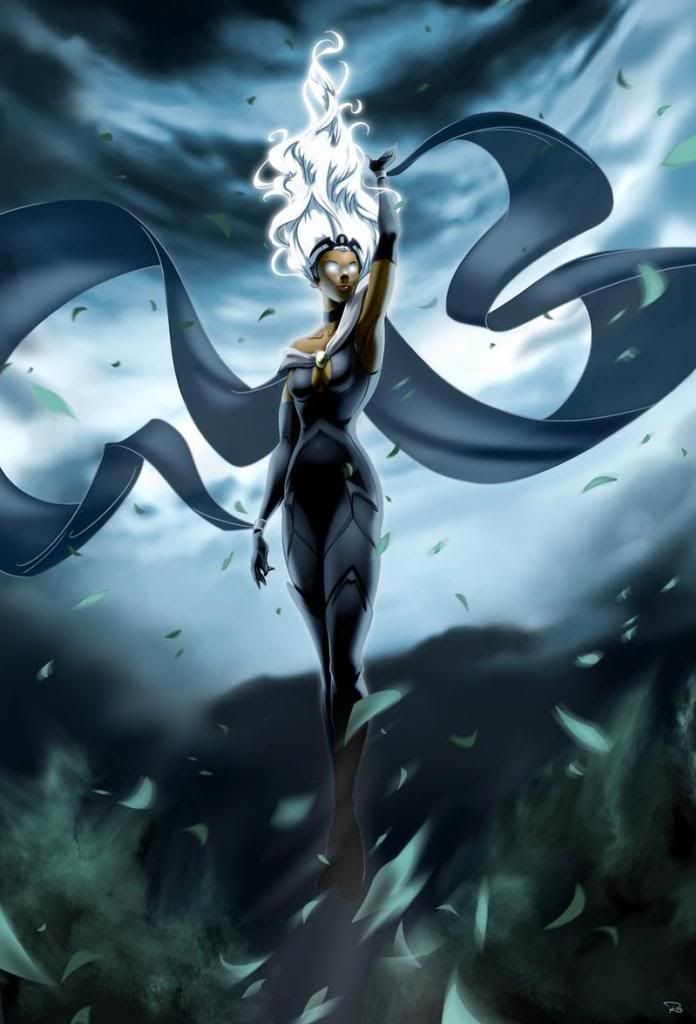 Omega
Powers and Abilities:
Weather control
Storm is one of the most powerful mutants on Earth and has demonstrated a plethora of abilities, most of which are facets of her power to manipulate the weather. Storm possesses the psionic ability to control all forms of weather over vast areas. She has been able to control both Earthly and extraterrestrial ecosystems on several occasions. She can modify the temperature of the environment, control all forms of precipitation, humidity and moisture (at a molecular level), generate lightning and other electromagnetic atmospheric phenomena, and has demonstrated excellent control over atmospheric pressure. She can incite all forms of meteorological tempests, such as tornadoes, thunderstorms, blizzards, and hurricanes, as well as mist. She can dissipate such weather to form clear skies as well.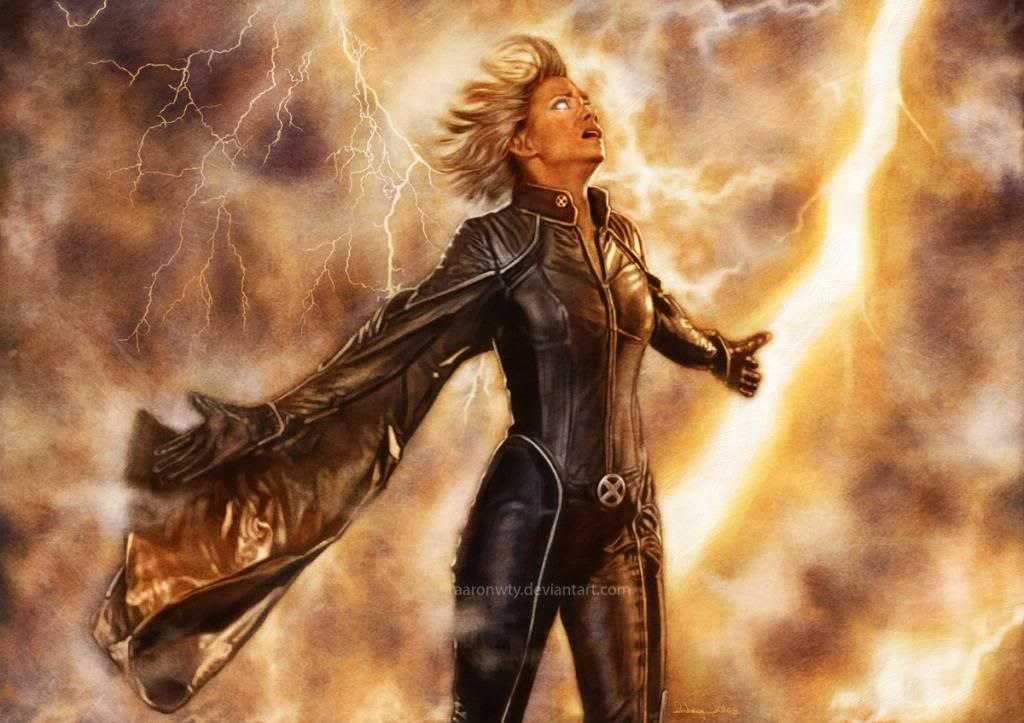 Her precise control over the atmosphere allows her to create special weather effects. She can create precipitation at higher or lower altitudes than normal, make whirlwinds travel pointing lengthwise in any direction, channel ambient electromagnetism through her body to generate electric blasts, flash freeze objects and people, coalesce atmospheric pollutants into acid rain or toxic fog, and, along with her natural ability of flight, summon wind currents strong enough to support her weight to elevate herself (or others) to fly at high altitudes and speeds. Her control is so great that she can even manipulate the air in a person's lungs. She can also control the pressure inside the human inner ear, an ability she uses to cause intense pain. She can also bend light using moisture in the air and her manipulation of mist and fog to appear partially transparent, and in later comics, nearly invisible.
Storm has also demonstrated the ability to control natural forces that include cosmic storms, solar wind, ocean currents, and the electromagnetic field. She has demonstrated the ability to separate water molecules into oxygen and hydrogen via electrolysis, allowing her to breathe underwater. While in outer space, she is able to affect and manipulate the interstellar and intergalactic mediums. Storm can alter her visual perceptions so as to see the universe in terms of energy patterns, detecting the flow of kinetic, thermal and electromagnetic energy behind weather phenomena and can bend this energy to her will.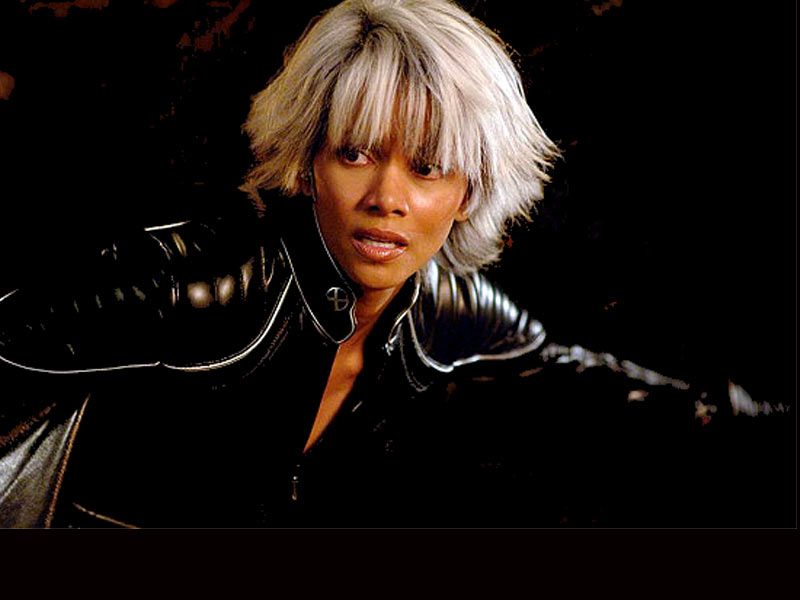 Storm has been shown to be sensitive to the dynamics of the natural world, and her psionic powers over weather are affected by her emotions. One consequence of this connection to nature is that she often suppresses extreme feelings to prevent her emotional state from resulting in violent weather. She has once sensed a diseased and dying tree on the X-Mansion grounds, detected objects within various atmospheric mediums—including water, and sensed the incorrect motion of a hurricane in the Northern Hemisphere and the gravitational stress on the tides by the Moon and Sun as well as the distortion of a planet's magnetosphere. Storm can view the Earth as weather patterns, and is able to precisely recognize her geographic position through interpretations of these patterns. Storm's mutant abilities are limited by her willpower and the strength of her body. Sentinels have considered Storm an Omega-level mutant on one occasion.
Magical potential
Storm's ancestry supports the use of magic and witchcraft. Many of her ancestors were sorceresses and priestesses. For some unknown reason, since the dawn of Atlantis, this line of African women has been given distinguishing features of white hair, blue eyes, and powerful magic potential. Although Storm has not developed her magical potential, it has been hinted at.
Combat and thievery
Storm is an expert thief, and a skilled, cunning and gifted hand-to-hand fighter, trained by Achmed el-Gibar, Professor X, Wolverine and T'Challa, the Black Panther. By using superior strategy, Storm has overcome physically stronger foes like Callisto and the Crimson Commando in hand-to-hand combat. Storm is an excellent marksman with handguns, and is proficient in the use of knives. Storm is also fluent in Russian, Arabic and Swahili. As part of her paraphernalia, Storm carries a set of lock-picks (with which she has an extraordinary ability at picking locks)
Physical abilities and traits
Her body compensates for rapid decreases or increases in atmospheric pressure. She can see in near-complete darkness and has superb dexterity. Storm has been described as having one of the strongest wills among the X-Men, making her highly resistant to psychic attacks especially in tandem with electrical fields she creates around herself. Telepaths have found it difficult to track her down and probe her thoughts. Several of these traits are independent of her mutant status and are a result of her ancestry. Also, when utilizing her powers, Storm's eyes turn solid white.
Storm's real name "Ororo" is translated in her tribal language as "Beauty".
History: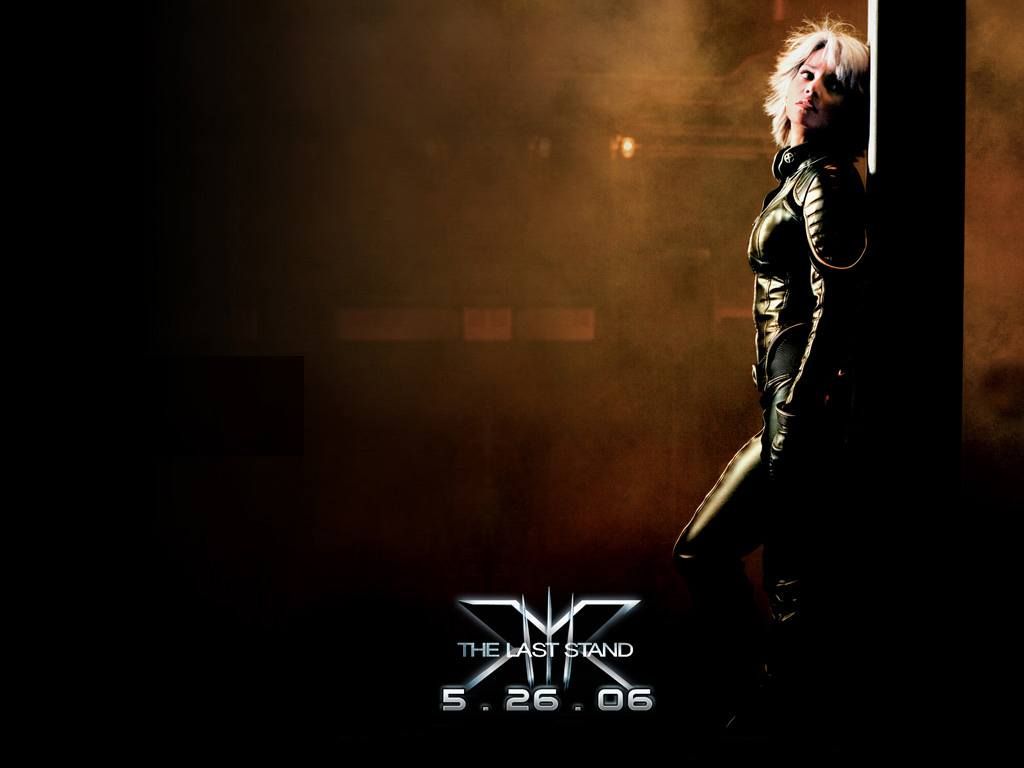 Born into turbulant times in the heart of Africa, Ororo Munroe had an eventful early life. Her father, David Munroe, was a prominent diplomat and his wife, N'Dare, was a renowned ecologist. While originally born in Kenya, Ororo traveled about with her parents for much of her childhood. She saw many parts of Africa from the untamed savannahs to the bustling cities of Cairo and Cape Town. While traveling she was homeschooled at an early age. She quickly grew fond of nature and had a keen fascination of plants and various wildlife. It was a fascination her mother, N'Dare, nurtured even though it got her into trouble at times when she would wander off to explore. One fateful incident at a zoo in Cairo garnered special attention when she slipped into a cage with an unruly lion inside. At first her parents were fearful that she would be harmed, but remarkably the lion grew fond of her. It baffled many witnesses, but N'dare speculated that she had a special connection with nature and a keen ability to connect with others.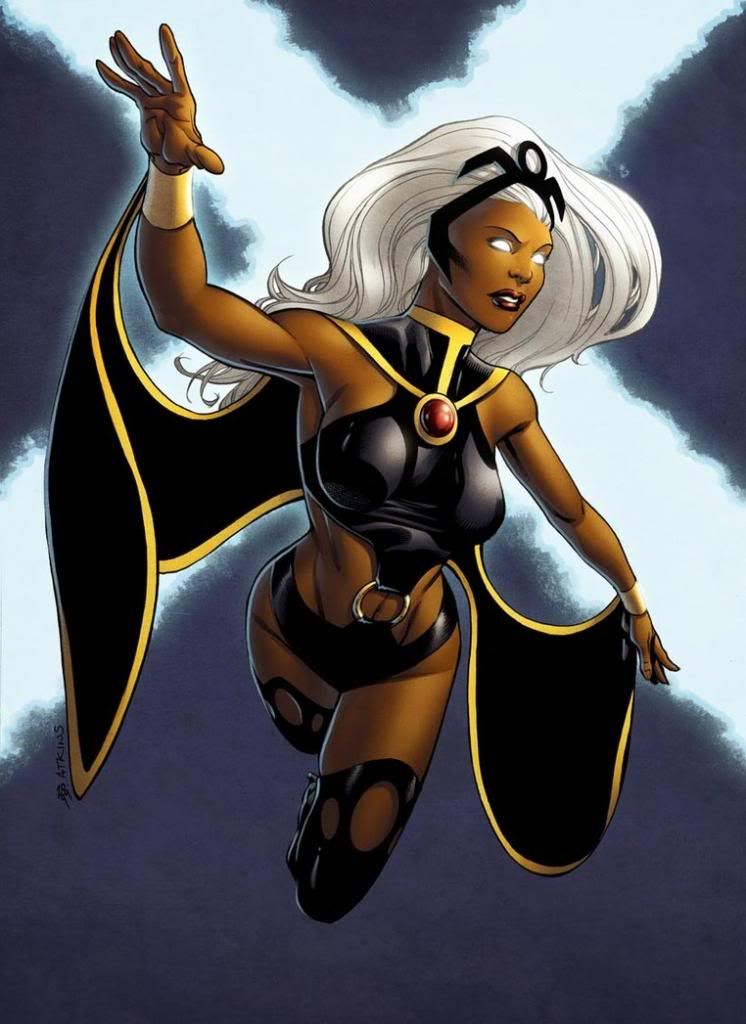 But before this ability could be explored, tragedy struck Ororo's family in the form of an unexpected disaster. When she was 10-years-old, a massive earthquake struck Morocco where she and her family were staying. The quake caused the restaurant they were in to collapse and her parents were killed almost instantly from falling debris. Young Ororo managed to avoid being crushed, but she stayed trapped under a pile of rubble for hours on end. The enclosed area took a major toll on her physically and mentally. Paralyzed by fear and grief, she was overwhelmed by many powerful emotions. In the process her mutant powers started to manifest. In a sudden surge she kicked up a small tornado that freed her from the debris she was buried under. She was then taken to a hospital by rescure workers, but the grim news about her parents struck her hard. As a result of the experience, she developed severe claustraphobia.
Confused and distraught, she was sent to live at a missionary in Egypt that was run by a friend of her father's. While there she continued her schooling, but became isolated and withdrawn. She frequently wandered off to be alone in nature, often finding peace in trees and near rivers. While on these excursions she would experiment with her newfound powers, refining them and utilizing them. Her mother's belief in her connection with nature stayed with her and over time she drew strength from nature. However, when she was caught using her powers by others at the missionary she drew less friendly scrutiny. Some called her a witch while others called her a monster. When they tried to perform an exorcism on her, Ororo ran away and never looked back.
Having left the missionary, Ororo lived on the streets for a while. In time she found that her only means of survival was through theft. She became a pick-pocket and often used her powers to steal food and money so she could survive. Along the way she fell in with various groups of thieves. They not only helped her refine her craft. They also helped her develop her powers. But while Ororo became a very adept thief, she never truly fit in with the criminal underworld. She was eventually offered an opportunity to get away from it when she crossed paths with Professor Charles Xavier.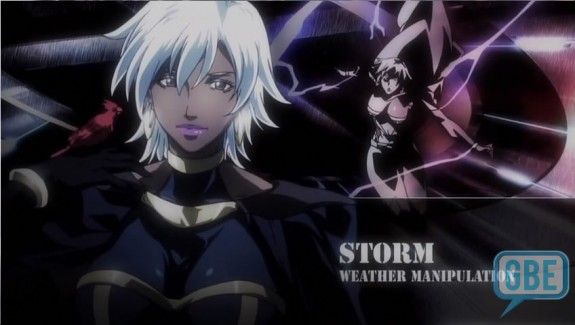 With his help, Ororo was able to get away from thieving and left Africa for the United States. She started a new life in New Orleans, Louisiana where she went to college and eventually got a degree in teaching. As soon as she graduated, Professor Xavier offered her a teaching job at the Xavier Institute for Higher Learning. She graciously accepted and became a full-time instructor. And thanks to her training in both thieving and survival, she became a regular on the X-men where she quickly embraced the aspirations of the X-men.
Other information: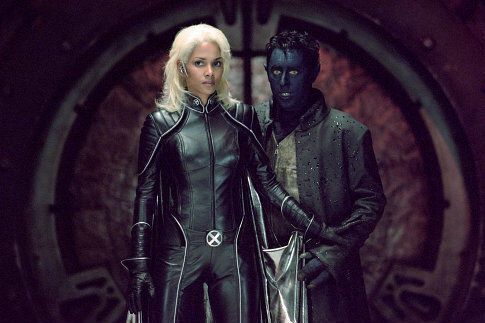 She has been away on vacation for the past few months. She visited a few friends of the X-men and has returned to the mansion due to the turmoil unfolding in New York.