Name: Cyclops
Civilian name: Scott Summers


Age: 33


Occupation: (Currently) English Teacher, Student of the Xavier Institute for Higher Learning, Adventurer, and Certified Pilot


Alliance: Good/ X-men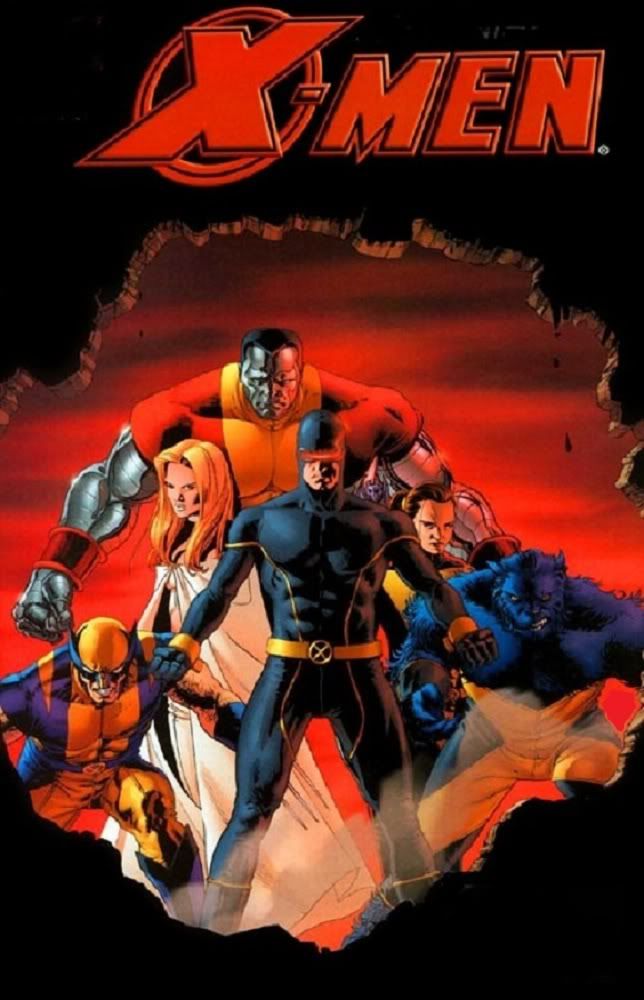 Appearance: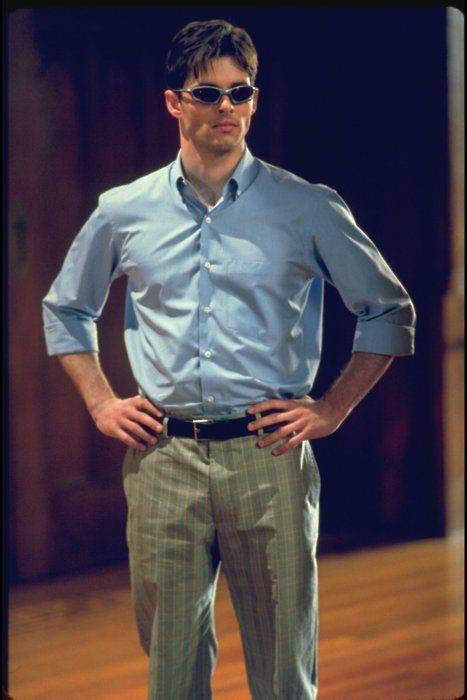 Personality: What guides Scott summers the most is his extraordinary discipline. Even though he struggles with control, his sense of duty and discipline hold him together personality wise. This along with the military influences in his early life make him a perfect fit for the types of duties the X-men carry out. Working as a unit and going on missions is just like being a soldier to him and the cause he's fighting for is a cause he truly believes in. Between discipline and control, Scott Summers has a psyche that is ordered and structured. Sometimes it is ordered to a fault, but he is able to make up for these faults with the morals and guidance instilled in him by Professor Charles Xavier and the X-men.
Mutant Classification: Beta


Powers and Abilities:

Advanced energy manipulation that allows his body to absorb certain types of electromagnetic energy, metabolize it, and release it in a concentrated beam of force that he can direct with his eyes. Due to injuries sustained in the past, he is unable control these beams fully and has to use protective glasses made of ruby quartz to keep the beams in check. A special visor is often used to help him focus and manipulate his blasts in various, controlled ways.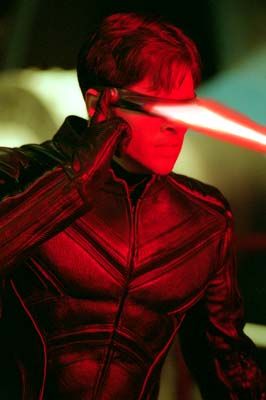 Spatial Awareness: Cyclops seems to possess an uncanny sense of geometry, in this sense used to describe his observation of objects around himself and the angles found between surfaces of these objects. Cyclops has repeatedly demonstrated the ability to cause his optic blasts to ricochet and/or reflect off those objects in a trajectory to his liking. This is commonly called a "banked shot" when applied to this talent. Cyclops has been observed causing beams to reflect from over a dozen surfaces in the course of one blast, and still hit his intended target accurately. It is his sense of superhumanly enhanced spatial awareness that allows him to perform these feats as well. On two occasions Cyclops has been fast enough to blindly predict the position of Quicksilver and Northstar who were moving at superhuman speeds with enough accuracy to hit them with his optic blast.


Expert Pilot: Cyclops is an expert pilot of fixed-wing aircraft, a skill he appears to have inherited from his father. It has also been implied that his geometric sense improves his abilities in the air.


Master Tactician and Strategist: Cyclops has spent most of his superhero career as the leader of either the X-Men or X-Factor and has developed exceptional leadership skills. According to Nick Fury's files, Scott's abilities are at their best in tense situations. Fury notes that the less time Cyclops has to think about a decision, the better that decision is.


Expert Combatant: Cyclops also has extensive training in martial arts and unarmed combat, holding black belts in judo and aikido.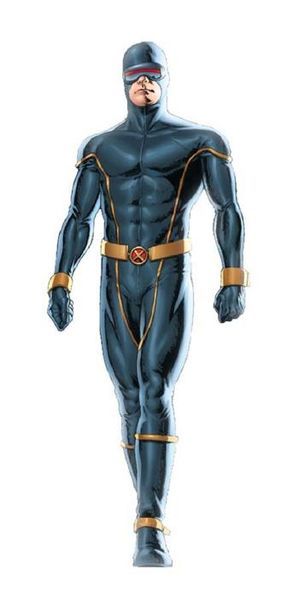 History:
(Since this not an original Character I'm just gonna borrow this page's info: http://www.xmen-supreme.com/cyclops.php )
Scott Summers was the first and oldest born in Anchorage Alaska to Katherine and Christopher Summers. The latest in a long line of soldiers, Scott and his younger brother Alex grew up around the ridged military environment of Elmendorf Air Force Base. Growing up in this environment, Scott was immersed in the disciplined environment of the military and developed an early fascination with planes. Scott was on the fast track to becoming such a soldier. He and Alex attended a special school for children of military officials. Even at a young age, he made a name for himself as being disciplined and respectful towards his superiors.

While on their way to New York City to visit a trusted old family friend, there was a mysterious accident and the plane crashed. Scott and Alex managed to escape via parachute, but Christopher and Katherine did not make it. They were declared dead and the boys were officially orphaned.

Both Scott and Alex underwent dramatic changes during their time at the orphanage. Scott became more closed off and emotionally reserved. While he privately mourned his lost, he publicly hid his feelings beneath a thick emotional shell that few cold get around. This turned off most potential parents. What turned them off even more was his protective behavior towards Alex. Unlike Scott, Alex vented more of his emotions. Most often, they came out in the form of aggression. It often forced Scott to shelter his brother, making it difficult for either one of them to get adopted. This difficulty was further compounded when Scott's mutant powers manifested.

Because of the physical and mental trauma Scott suffered, his powers manifested at an early age. They started as headaches that quickly escalated seizure-like symptoms. At age ten he started showing flashing red eyes to prospective parents. By age twelve these eyes turned into a source of destructive blasts, which ended up blowing holes through walls. His brother Alex, who was only three years younger, showed similar symptoms. The development of their powers not only scared off prospective foster parents, it left them isolated from the other children at the orphanage. It wasn't long before Scott and Alex were routinely picked on. It led to confrontations that often resulted in their powers flaring up.

After repeated abuse and a few failed foster families, things eventually came to a head when an unfortunate flare in Scott's powers caused so much damage to the orphanage that a number of officials wanted him and Alex transferred to another facility. Not liking this prospect one bit, Scott and Alex struck out on their own and for a time lived on the streets. It was a harsh world, but Scott's disciplined nature helped him survive and protect his brother. They eventually met up with a local gang of other orphans who were in difficult situations of their own and willing to overlook his mutant status if it could help them.

With this gang, Scott got his first taste of leadership. In this, he excelled. By age 14, he was leading his gang on numerous operations to obtain food and resources. His powers quickly went from an obstacle to a resource. Both he and Alex were held in high regard. While Alex embraced this renegade style existence, Scott remained focused on greater ambitions. He expressed a strong desire to rebuild a life that wasn't on the streets. This put him at odds with his group and his brother.

This wedge only widened after a horrific incident in a simple operation to gather food from a truck. In it, the driver of the truck tried to attack Alex and Scott responded by blasting him with his optic blasts. This resulted in the driver being killed. It struck Scott on a profound level, so much so that he resisted using his powers. In repressing them, he made them more unmanageable. By age 15, he was fully blinded and had to cover his eyes at all time. This not only hindered his ability to survive, it hindered his ability to protect Alex.

Eventually, Professor Charles Xavier discovered him. He was given a chance to join a new school for mutants. It was a chance to get off the streets and into a better life. While Xavier offered the position to both Scott and Alex, only Scott accepted. This solidified the wedge between Scott and Alex, separating the brothers and sending them on different paths. While Alex remained with the gang, Scott became one of the first students of the Xavier Institute for Higher Learning.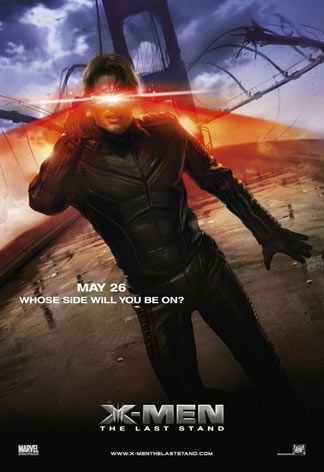 There he would later embrace his role with the X-men, working hard in the classroom and in training to manage his powers. He learned under former marine, John Proudstar, and was part of the X-men's initial mission as masked vigilantes. During this time, he was still emotionally reserved. However, he did develop a close friendship with Jean Grey, which quickly deepened as time went on. He eventually became the field leader of the X-men and is one of Xavier's most trusted and loyal students. Despite clashes with teammates such as Wolverine, he earned respect from each of his peers and is steadfast in his dedication to the X-men.

Other information: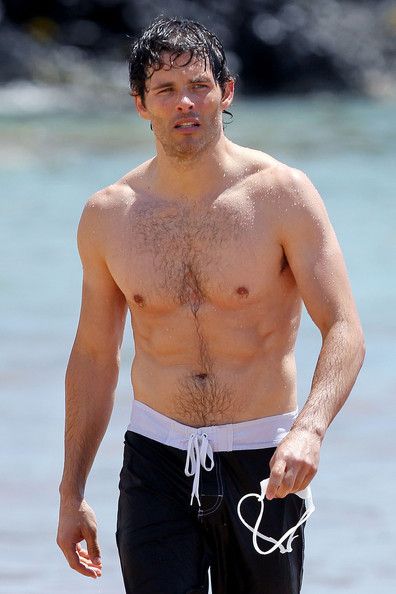 Has returned to the X-men after taking some personal time. Charles disbanded the former team so he decided to take some time off. He is like an older brother to Vincent and a son to Charles. Working with Magneto was difficult to handle at first but now he rather appreciates Magneto and his wisdom. He has a strong rivalry with Wolverine. They bicker and challenge one another often but they indeed have a special understanding of each other that others don't often see. In love with Jean Grey.