One house and 4 Geniuses, all of which are equally brilliant in their own right. They each specialize in their own field of study, but can't seem to grasp the everyday concepts of day-to-day living. As such, for the sake of their health and the health of those around them, a special government program was made. Or in truth, this was the excuse they used. All four geniuses were taken to a private residence so the government could secretly monitor how they develop in the first ever boarding house for the gifted and challenged.
But things as such have turned into a well....pretty bad situation. Putting them together hasn't really done the building any justice. Their once nice home has become a dump. Being geniuses and all I guess you have no time to live properly, well the standards normal people claim to be proper...
Anyways, now to the present. Their manager, nothing like the geniuses but rather an intelligent and capable (and sane) male, has been looking for a house keeper to help with the cooking and cleaning for a few months to no avail. After initially seeing the house almost every candidate refuses the job and the few remaining often left after the first episode of one of the geniuses. This is where Kimiko comes in. Due to a troubled past the 19 year old woman has had to resort to a life full of thievery and lies. But when she decides to rob the wrong house, or possibly the right one, what will happen?
---
The House on the Outside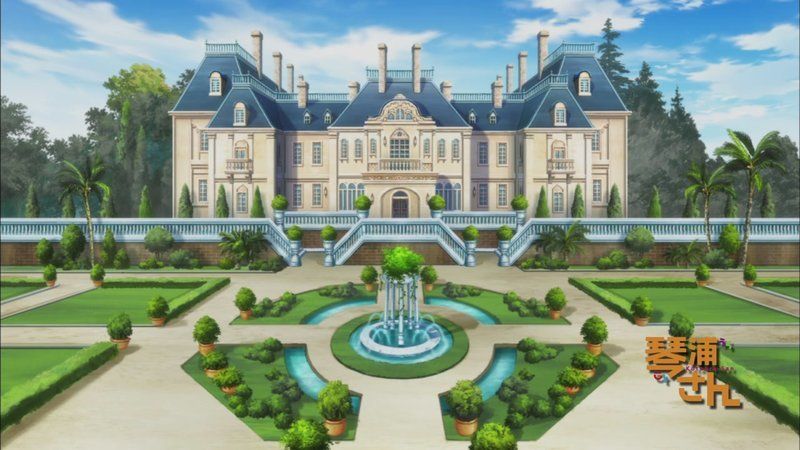 The surroundings of the house are much different than the pictures. There is a large lawn with a dirt driveway leading up to the house which also has access to the back where there is a small parking place where they keep the single car they have for the use of the manager. There is also a line of trees that hide the house for the most part and that widen out into a forest behind the house. (See house picture in original roleplay for example of the house's surroundings.)
---
Cast
Status-Role-Name-Gender-Age-Genius Specialty(Only Geniuses)-FC
Open
-Genius-Name-Male-18-25-Genius Specialty-FC
Open
-Genius-Name-Male-18-25-Genius Specialty-FC
Open
-Genius-Name-Female-18-25-Genius Specialty-FC
Open
-Genius-Name-Male-18-25-Genius Specialty-FC
Open
-Manager-Name-Male-21-30-FC- Must have physical strength(Able to restrain any violent episodes or protect the geniuses if needed)
Taken by Lostsoulsbleed
-House Keeper-Kimiko Himura-Female-19-Inori Yuzuriha
On special request I may allow a younger genius character. Also, please remember that the manager works for the government.
When making a character please remember to keep your characters different from everyone else's. Each genius' specialty and freaky flaw must be different than the others. If you need ideas you can look at the original rp.
There is a 200 word minimum per post. It is also preferred that you post once a week. Don't rush ahead but you don't have to wait for everyone else to post if it's getting slow.
The rp won't start until all roles are filled. Roles can be added if requested and approved by myself.
Taking place in...
There are no characters in this universe yet!
0 posts here • Page 1 of 1
0 posts here • Page 1 of 1
Arcs are bundles of posts that you can organize on your own. They're useful for telling a story that might span long periods of time or space.
There are no arcs in this roleplay.
There are no quests in this roleplay.
Here's the current leaderboard.
There are no groups in this roleplay!
Welcome home, Promethean. Here, you can manage your universe.
Arcs are bundles of posts from any location, allowing you to easily capture sub-plots which might be spread out across multiple locations.
You can create Quests with various rewards, encouraging your players to engage with specific plot lines.
Settings are the backdrop for the characters in your universe, giving meaning and context to their existence. By creating a number of well-written locations, you can organize your universe into areas and regions.
Navigation
While not required, locations can be organized onto a map. More information soon!
There are no groups in this roleplay!
There are no characters in this universe yet!
By creating Collectibles, you can reward your players with unique items that accentuate their character sheets.
Once an Item has been created, it can be spawned in the IC using /spawn Item Name (case-sensitive, as usual) — this can be followed with /take Item Name to retrieve the item into the current character's inventory.
Give your Universe life by adding a Mob, which are auto-replenishing NPCs your players can interact with. Useful for some quick hack-and-slash fun!
Mobs can be automated spawns, like rats and bats, or full-on NPCs complete with conversation menus. Use them to enhance your player experience!
Current Mobs
No mobs have been created yet.
Locations where Mobs and Items might appear.
You can schedule events for your players to create notifications and schedule times for everyone to plan around.
Add and remove other people from your Universe.
The Forge
Use your INK to craft new artifacts in Yatogora's House of the Unstably Brilliant. Once created, Items cannot be changed, but they can be bought and sold in the marketplace.
Notable Items
No items have been created yet!
The Market
Buy, sell, and even craft your own items in this universe.
Market Data

Market conditions are unknown. Use caution when trading.

Quick Buy (Items Most Recently Listed for Sale)
There are no characters in this universe yet!
None
Discussions
Topics

Replies
Views

Last post
Most recent OOC posts in Yatogora's House of the Unstably Brilliant
Please make all character reservations in this topic. If you have any questions about the roleplay you can post them here or pm me.