___________________________________________________________________________________________________________________________________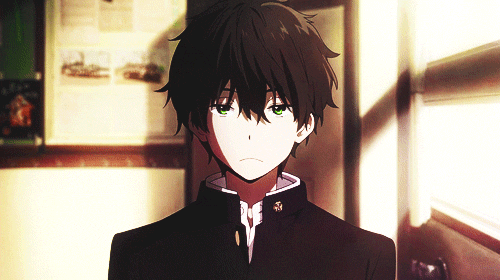 ◤
◥

"
Everything I've ever done has led up to this point
but I really don't know what I'm doing.
"
◣
◢
---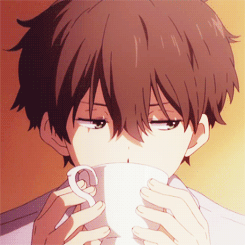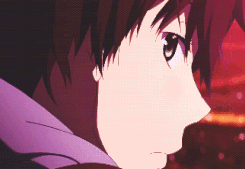 ▒
▒
▒
▒
▒
▒
▒
▒
▒
▒
▒
▒
▒
╔
║
║
║
║
║
║
║
║
║
║
║
║
║
║
║
╚
▒
▒
▒
▒
▒
▒
▒
▒
▒
▒
▒
▒
▒
╗
║
║
║
║
║
║
║
║
║
║
║
║
║
║
║
╝
【

N A M E

】
Rubic Todd
【

N I C K N A M E S

】
Rubix Cube
【

A G E

】
19
【

G E N D E R

】
Male
【

S E X U A L I T Y

】
Bisexual
【

S T A T U S

】
The Wash Up
【

F A C E C L A I M

】
Houtarou Oreki || Hyouka
---
⋯⋯⋯

⋆

⋆

⋆

★

⋆

⋆

⋆

⋯⋯⋯
"
What I look like is none of your concern.
"
---
┊
┊
┊
┊
┊
┊
┊
┊
┊
┊
┊
┊
┊
┊
【

H E I G H T

】
xxxxxxxxx

6'2''
【

W E I G H T

】
xxxxxxx

184 lbs.
【

E Y E color

】
xxxxxx

Olive Green
【

H A I R color

】
xxxxxxx

Dark Brown
Rubic has spent most of his time in doors leaving his skin pail, and his lack of sleep is apparent in the bags under his eyes. His dark brown hair flows in locks that fall just above his eyes which are an olive green in color and never seem to get very wide, always half closed from calmness. He has very delicate features with thin eyebrows matching lip and a petite nose, his face isn't very angular his cheeks having a bit of pudge to them though it doesn't help that he has a constant scowl on his lips causing him to look permanently angered. Rubis doesn't wear a lot of nice clothes just his usual casual wear, just jeans and a t-shirt and hoodie mostly, he is almost always wearing at least a pair of socks on his feet indoors and when he's out he wears a pair of sneakers.

He doesn't think of himself as very tall standing at six foot two, he usually slumps over his hunched over with poor posture. Though his long lanky legs tend to get in the way a lot causing him to trip every so often, it doesn't help that he happens to have large feet at the end of those legs making it a recipe for disaster. But it's his weight that is the most shocking only weighing one hundred and eighty four pounds it's a wonder how he ever finds the time to work out, though most of the strength is in his arms he keeps a fit body even with the junk he likes to eat. Rubic is seen constantly rolling his eyes at the people he sees around him, it gets to the point where his eyes start to hurt so it's not uncommon to see him rubbing his eyes with his thumb and forefinger even when there's no one around.
---
⋯⋯⋯

⋆

⋆

⋆

★

⋆

⋆

⋆

⋯⋯⋯
"
What's with all these questions.
"
---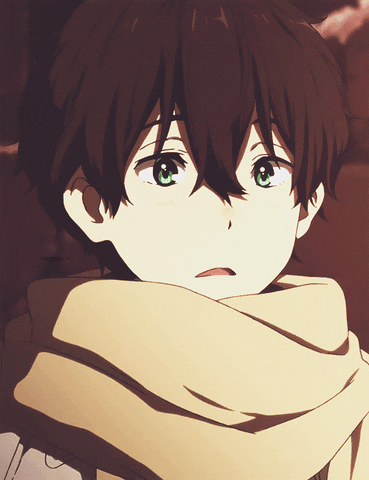 ▒
▒
▒
▒
▒
▒
▒
▒
▒
▒
▒
▒
▒
▒
▒
▒
▒
▒
╓
║
║
║
║
║
║
║
║
║
║
║
║
║
║
║
║
║
╙
ℙᵉʳˢᵒᶰᵃˡᶤᵗʸ
relaxed
⋆
sarcastic
⋆
narcissistic
⋆
unmotivated
⋆
pessimistic
⋆
blunt
A very shy person Rubic doesn't make himself very social he likes the indoors mostly trying to avoid others as much as possible. He has a habit of doing the opposite of what other people tell him to do, the more adamant the person it the less likely he is to actually do what they want.

He chains smokes cigarettes leaving him feeling irritable without one in his hand so if he doesn't have one for a long time he can become a force to be reckoned with. Rubic is a very smart person but he never puts his knowledge to good use choosing to instead play video games instead, and think up witty come backs.

But he will tell something flat out he tends not to dance around a subject instead making a bee line for the elephant in the room, and hates people who don't do this. But even if you do something he hare he'll never take it out on you, he is a constantly calm person only getting a reaction when he's without his tobacco sticks.
---
⋯⋯⋯

⋆

⋆

⋆

★

⋆

⋆

⋆

⋯⋯⋯
"
It's best you don't get to know me.
"
---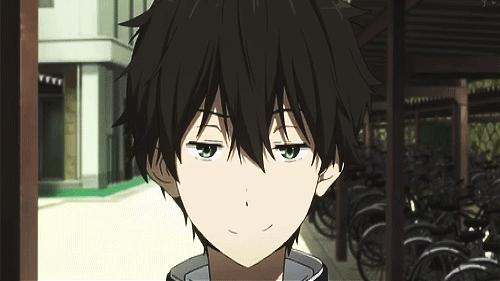 ╔══════════════════════════════════════════╗
【

L I K E S

】
Himself

ஜ

Rubic is a very self serving person and he doesn't believe in looking out for others only himself
Cigarettes

ஜ

he is addicted to them and hates it but can't stop the chain smoking
Chinese Food

ஜ

eats it almost everyday he loves the stuff
Green

ஜ

just his favorite color he'll put it on everything that he can
Aliens

ஜ

he believes in them and will constantly bring them up in conversation
Coffee

ஜ

being a person who hardly gets any sleep coffee is needed
Gaming

ஜ

something he does almost everyday it's his hobby
╚══════════════════════════════════════════╝
---
╔══════════════════════════════════════════╗
[center]
【

D I S L I K E S

】
Sports

ஒ

any form of physical activity is something he hates
Boredom

ஒ

though a lot of people avoid Rubic avoids it like the plague
The System

ஒ

the way his world is set up makes him a bit concerned and he's ready to rebel against the status quoe
People

ஒ

again he avoids other people like they have some sort of sickness and only talks to people at a last resort
Tea

ஒ

just his least favorite drink and hates the taste
Sweets

ஒ

doesn't like how they're, well, sweet
Heights

ஒ

his worst phobia of all which he tries to keep a secret
╚══════════════════════════════════════════╝
---
╔══════════════════════════════════════════╗
【

S T R E N G T H S

】
Strategic

இ

playing those video games all day has created a strategic mind too bad he never puts it to good use
Calm

இ

even in the most stressful of situations he can be calm this can be either a good thing or a bad thing
Focused

இ

when he sets his mind to something he won't stop until it's finished
Intelligent

இ

when he actually tries he can solve some of the hardest puzzles even when under extreme pressure
Strong

இ

despite his size and weak looking body he has a surprising amount of strength especially in his arms
╚══════════════════════════════════════════╝
---
╔══════════════════════════════════════════╗
【

W E A K N E S S E S

】
Unmotivated

ஆ

he isn't really motivated to do much of anything so not passing school isn't a bug surprise
Lazy

ஆ

this refers to his total lack of physical activity which holds him back
Antisocial

ஆ

avoiding people is one of his favorite activities making him not fun to be around
Pessimistic

ஆ

Rubic is a bit of a downer which kinda brings down the people around him
Addicted

ஆ

he has a deadly addicted to cigarettes to the point where he gets angry when not having a puff
╚══════════════════════════════════════════╝
---
⋯⋯⋯

⋆

⋆

⋆

★

⋆

⋆

⋆

⋯⋯⋯
"
Just keep the past in the past and move on.
"
---
◤
◥
Rubic had a fairly normal childhood, mother, father, house, life.

But not every life is completely normal, and every family has it's problems. Rubic's father was a drinker he never yelled or beat him or his mother when he drank, he just drank, a lot. He drank until he threw up, he drank until he passed out and drank until he tore apart his family. The extended family was conservative and distanced themselves from Rubic and his father, his mother feared that Rubic would grow up to be a drinker so in her fear she sheltered him from the cruelties of the world.

She stared by kicking out her drunk of a husband, even if it was hard to do, the next thing she did was try to force him into extra curricular activities. But this only caused his to shy away from anything other than existing, He floated through life not making many friends in the process, he stayed in doors most of his time making his skin become pail and leaving bags under his eyes.

And with all of his avoidance of school work and people in general it was no shock when he got rejected and became a Rain, his mother was distraught. The rest of his family who was just in the process of reaching out to him and get back in touch but as soon as they received the news they completely cut him off again. Now he has to deal with leaving his home and receiving his own Umbrella he has to deal with this and try to stay in touch with his only friends.
◣
◢
---
All credit, thanks and inspiration for the coding and formatting of this work is provided by ઽ૮૨α and Verix.
Thank you for pushing me to do my best just by doing yours.